Sign up now to get The Waugh Zone, our evening politics briefing, by email.
The swingers
Debate Night. It sounds like Date Night gone wrong, or gone weird, or both. When Boris Johnson and Jeremy Corbyn meet on primetime TV on Tuesday, they will hope to woo all those voters who still haven't paid much attention to this election.
With just over a week to go for people to register for those crucial postal votes, the ITV head-to-head comes at a crucial time for the two leaders. But as both men search for the swing voters they need in Labour-Tory marginals, they each also hope their respective party manifestos will convince the electorate they're on their side.
Seriously burned by Theresa May's dementia tax disaster, the Tory manifesto has been stripped of any nasty surprises and looks like it could largely be a non-specific wish list, rather than a detailed blueprint for government. It may even be published this coming weekend, rather than a traditional weekday. A 'soft launch' of a kind, but with weekend TV viewers apparently including more 'non-political' and floating voters, there may be a logic to the tactic.
For Labour, the aim has been to catch the public imagination just as it did in 2017 with its radical manifesto. A skilful preview of the broadband nationalisation last Thursday ensured wall-to-wall media coverage and genuine 'cut through'. Ahead of the formal launch later this week, can the party pull off the same trick as it did two years ago?
Back in 2017, the leak of Labour's manifesto five days before its formal launch, was the point at which Corbyn really shifted the dial and the polls started to narrow. They continued to narrow when May imploded with her own policy launch a week later. Back in the here and now (at time of writing), the jolt of political electricity caused by the 2019 broadband announcement has failed to translate into a corresponding bump in the polls.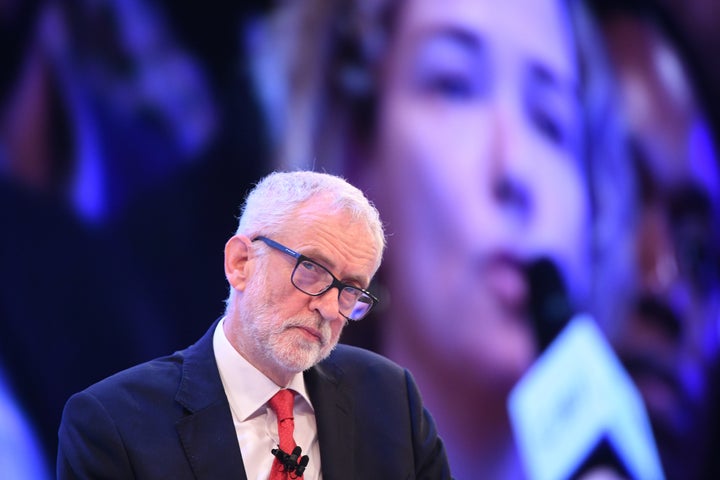 There is still time, of course, yet what's worried some in Labour is that the Tory lead has continued to creep up. This is despite the party seeming to win much of the 'air war' of the campaign to date: lots of media coverage for the 'NHS Trump privatisation' claim, Conservative gaffes and resignations. There are more than three weeks to polling day and no one can rule out a sudden shift, but Labour is more than aware the clock is ticking.
One difficulty for Labour is that it may have run out of ammunition on the manifesto front, at least in terms of novelty value. Some of those present at the party's 'Clause V' meeting last weekend, which approved the document written by Corbyn's policy chief Andrew Fisher, were surprised there were no more surprises (apart from a new pledge to review Britain's legacy of colonialism, as I've written today).
Fisher has worked hard to ensure the 2019 manifesto feels more radical than the 2017 one, rewriting it from scratch. I'm told there will be a separate policy document to go alongside it, listing all the pledges made to date, including those from two years ago. The real difficulty may be that for all the other detail, the voters may see a great big fudge on one of the biggest issues of this entire election: Brexit. I understand that out of six hours at the Clause V meeting, just ten minutes were spent on Brexit (there was much more discussion about things like transport).
On EU freedom of movement, it was simply agreed that the party would 'reform' rules on migration in negotiation with the EU, as part of its talks to get a 'credible' Brexit deal to put to a referendum. "It is joyfully vague," one source says. There was no appetite to unpick the uneasy party conference consensus and the wording was simply noted. In an irony few can miss, Corbyn made his name as the great no-compromiser, the urgent changemaker, yet on Europe is seen as a soggy triangulator.
Labour desperately needs former Tory voters in swing seats, both to hold onto the gains it made two years ago and to make any more gains of its own. Corbyn's tactics seem to be a plea for patience (wait for my special Labour conference before I tell you how I'd vote in a new referendum), unity (I'm not for 48% or the 52% I'm for the 99%) and 'constructive ambiguity' (we yet can't give details of how EU migration would work in our Brexit). The problem may be that on Brexit, swingers want urgency and winner-takes-all clarity.
Quote Of The Day
"Is this the price of loyalty? To be hung up on, ignored and blocked? Why would I remain silent if you can't even speak to me?"
Jennifer Arcuri reveals to the BBC a text message she sent Boris Johnson two months ago.
Cheat Sheet
The ITV head-to-head debate between Boris Johnson and Jeremy Corbyn will go ahead on Tuesday after the High Court rejected a legal challenge from the LibDems and SNP. In an initial ruling, the judges said the Broadcasting Code on impartiality would not be broken because other parties would have their own exposure in other interviews and planned debate.
‌All three main UK party leaders addressed the CBI conference. The PM revealed he was postponing a planned £6bn cut in corporation tax and hinted the cash would go on the NHS instead. He also gave an unspecified pledge to cut business rates, though councils fear that could mean a serious loss of income.
‌Corbyn told the CBI he was "not anti-business" but warned that in broken markets on rail, mail, broadband, energy and buses "things can't go on as they are". Jo Swinson pledged to abolish business rates and replace them with a landowner levy instead.
‌Labour's manifesto will water down its conference target to get the UK to net zero carbon emissions by 2030, it emerged. Shadow trade secretary Barry Gardiner instead talked of getting to net zero "well before 2050.′
‌The Tory election candidate for Leeds North East Amjad Bashir was forced to apologise after footage emerged of him claiming British Jewish who visit Israel return to the UK as "brainwashed" "extremists".
‌What I'm Reading
Got A Tip?
Send tips, stories, quotes, pics, plugs or gossip to waugh.zone@huffpost.com.