What is Earth Day?
Earth Day is an annual event celebrated worldwide on 22 April to demonstrate support for environmental protection.
Started in 1970, Earth Day was created as a global initiative to raise awareness for the safeguarding of the planet, whether it's through conservation, battling climate change or protecting endangered species.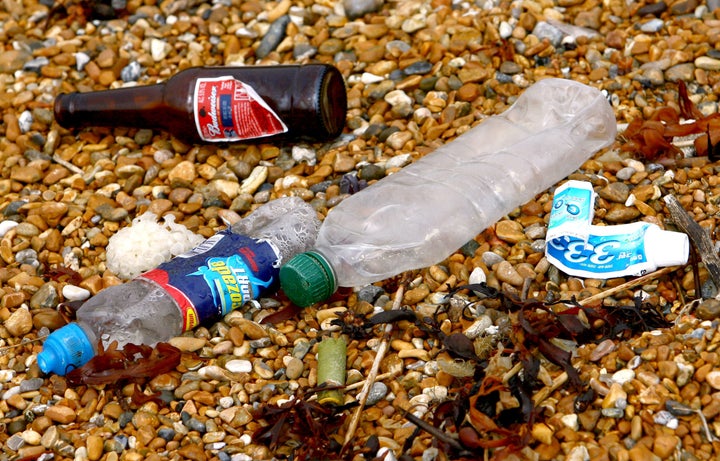 What's the theme?
The theme this year is about ending plastic pollution. Plastics are one of a number of environmental issues facing the world's seas, along with rising sea levels and warming oceans, and metal and chemical pollution.
United Nations figures show 8 million tonnes of plastic - bottles, packaging and other waste - enter the ocean each year, killing marine life and entering the human food chain.
Plastics which have been in the seas for a while may sink into the sea floor, or be torn up and gradually turned into microplastics.
Microplastics can carry a range of chemical additives and contaminants because of their synthetic nature and ability to absorb chemicals from seawater on to their surfaces. They can take hundreds of years to degrade.
Scientists have urged tougher restrictions on plastic waste. In December, almost 200 nations agreed to limit plastic pollution of the oceans, warning it could outweigh fish by 2030.
Efforts to reduce plastic pollution should focus on preventing it entering the sea, introducing new biodegradable plastics and public awareness campaigns about marine protection.
In 2016 it marked the signing of the Paris Agreement, an action plan to limit global warming to below 2 degrees above pre-industrial levels.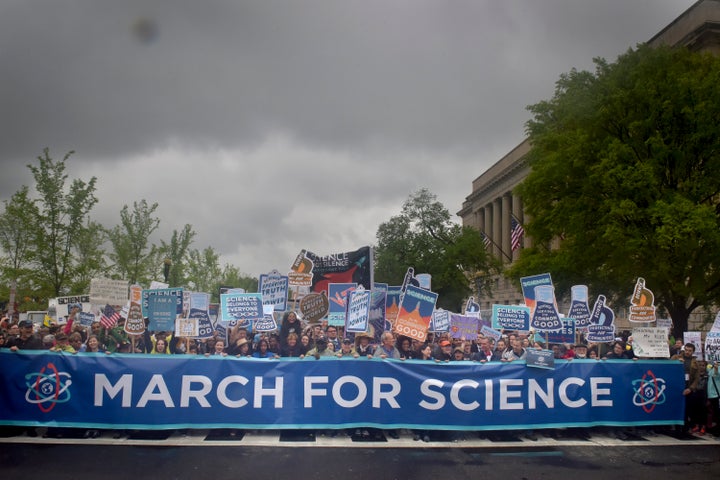 Does Earth Day make a difference?
More than 1 billion people in 192 countries are expected to participate in Earth Day 2018 – making it the largest civic-focused day of action in the world.
People march, sign petitions, plant trees and clean up their towns and roads. Corporations and governments use it to make pledges and announce sustainability measures.
It would be easy to argue that one day a year is not enough to make any sort of impact – but the power of collectively making small lifestyle shifts and demanding change from corporations and governments must not be underestimated.
For example, already the number of plastic bags found in the seas around Britain have significantly dropped since 2010 as European governments crack down on their use. Britain's 5p charge for bags is estimated to take nine billion plastic bags out of circulation.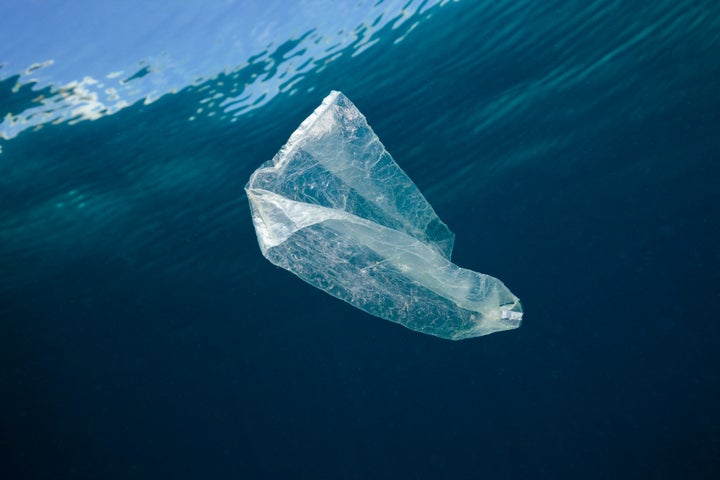 The percentage of trawls by fishermen that catch at least one plastic bag in the greater North Sea, off Britain's east coast, has more than halved since 2010 to 16 per cent, scientists in Britain and the Netherlands said. Prior to 2010, the average was 40 per cent.
As well as Britain, several European countries including Ireland, Denmark and France have introduced plastic bag levies since 2003, which have led to massive reductions in their use.
Given that a recent WWF study has warned UK consumers are set to throw away a third more coffee cups and crisp packets by 2030, action to curb plastic waste is desperately needed. This year alone, the UK will use 10.8 billion wet wipes, 16.5 billion pieces of plastic cutlery, 42 billion straws and 4.1 billion single-use drinks cups and lids, the report said.
Just last week it was revealed that plastic straws, drinks stirrers and cotton buds could be banned from sale in England under plans being set out by Theresa May.
A consultation on banning the disposable plastic products will launch later this year in an effort to cut the amount of waste which ends up in rivers and oceans.
Less than a third (31%) of plastic waste is recycled, a figure which is expected to rise to 42% by 2030, while single-use plastic recycling rates are predicted to increase from 29% to 37% over the next 12 years.
Restaurant chain Wagamama has pledged to end use of plastic straws from 22 April. After this date, customers who ask for straws will be given a biodegradable paper alternative. The chain says the move will prevent seven million single-use plastic straws polluting the environment each year.
Can I make a difference?
The Earth Day network has created a plastic pollution calculator which allows you to see just how much of it you are using and shows you how to make a plan to reduce it.
There are also number of things that will lessen your plastics impact:
Ask yourself every time that you are considering buying a disposable plastic item: Do I absolutely need this? Can I use something else that I already have? Could I buy something that I can use long-term instead?
Prevent the creation of microplastics by properly disposing of plastic products and being careful not to toss plastic products near waterways, beaches or in open spaces.

Pick up plastic rubbish whenever you see it, especially in ponds, streams, rivers, and beaches.

Look up products on the internet and choose not to buy products containing microbeads. Choose products that have natural exfoliators instead.

Consider changing the way you wash your clothing to reduce the number of microfibers that are released, wash synthetic clothes less frequently, purchasing items made of natural fibers when possible.
In London, Somerset House will host Pollution Pods, a sensory installation in its courtyard by British artist Michael Pinsky. The series of five connecting domes will recreate the pollution from London, Beijing, Sao Paulo, New Delhi and Tautra in Norway.
Forming a ring, visitors will pass through the climatically controlled pods to compare the quality of polluted global environments. The entry pod, emulating a peninsula in Norway called Tautra, will contain the cleanest air.
The artist said: "I wanted to test whether art can really change people's perceptions of, and actions around, climate change. In the Pollution Pods, I have tried to distil the whole bodily sense of being in each place. For instance, being in São Paulo seems like a sanctuary compared to New Delhi, until your eyes start to water from the sensation of ethanol, whilst Tautra is unlike any air you'll have ever breathed before, it is so pure."