Emma Thompson has reportedly dropped two dress sizes in six weeks thanks to the holistic lifestyle plan 'The Louise Parker Method'.
The method encourages participants to create healthier habits relating to diet, fitness, sleep, mental wellbeing and more, with the aim of resetting our overall lifestyles for good.
Thompson, who is believed to have gone from a UK size 14 to a size 10 after following the method, said Louise Parker is the only health and fitness guru she trusts.
"She's not holier than thou, yet somehow miraculously gets my reluctant arse into gear and sometimes even keeps it there," the 57-year-old actress said.
"I love that her method is not a diet – and is genuinely sustainable - so I can have my glass of wine and manage to avoid spending the rest of the week eating cheesy Wotsits."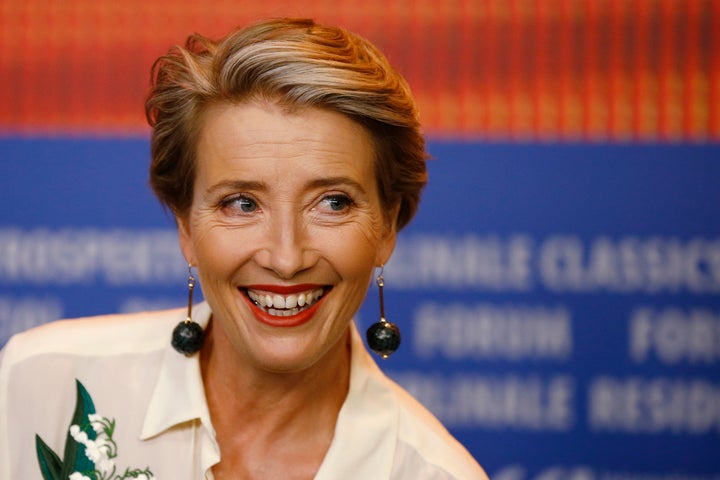 What Is It?
There are two options for taking on the Louise Parker Method: signing up to an intense training course with a team of experts or following the plan at your own pace from home.
Training alongside Parker's personal training team will set you back a total of £4,500 for the six-week course. Those without an A-List budget can try a more relaxed version the method from home, which is detailed in Parker's books.
In her new cookbook, 'Lean for Life: The Cookbook', Parker says her method is about changing your lifestyle and creating healthy habits, not about dieting.
The method is comprised of two phases: the 'Transform Phase', which lasts for 42 days, and the 'Lifestyle Phase', designed to help you live as "the very best version of yourself, forever".
The Transform Phase is made up of four components:
1) Think Successfully: this involves adopting a positive mental attitude, assuming nothing but success, visualising a clear goal and keeping positive, inspiring company.
2) Live Well: this involves decluttering your surroundings, completing a digital detox every night after 9pm, sleeping 7-8 hours per night, dedicating 20 minutes a day to downtime and making time for simple pleasures every day.
3) Eat Beautifully: this involves eating three meals and two snacks per day, staying well hydrated and eating "fresh, real food that is perfectly balanced", for example, with low-GI carbs and metabolism-boosting proteins. Recipes in Parker's latest book include Whole Roasted Sea Bass With Olives And Lemons and Oatcake Banana Oreo Bites. Alcohol is not allowed.
4) Workout Intelligently: This involves weaving activity into your everyday, with a minimum of 10,000 steps per day and completing 'Louise Parker Workouts', which focus on cardio and sculpting and can be found in her first book 'Lean For Life'. Those personally trained by Parker's team reportedly complete 90 minutes of exercise per day on the six-week course, but the book advises readers to go at their own pace, with a minimum of 15 minutes.
The Lifestyle Phase is simply about carrying on with your new way of living, but learning to introduce balance (and alcohol!) to your system again. No food or drink is off-limits, but the idea is that the Transform Phase will have changed your habits, giving you the ability to decide whether each treat is "worth it" to you.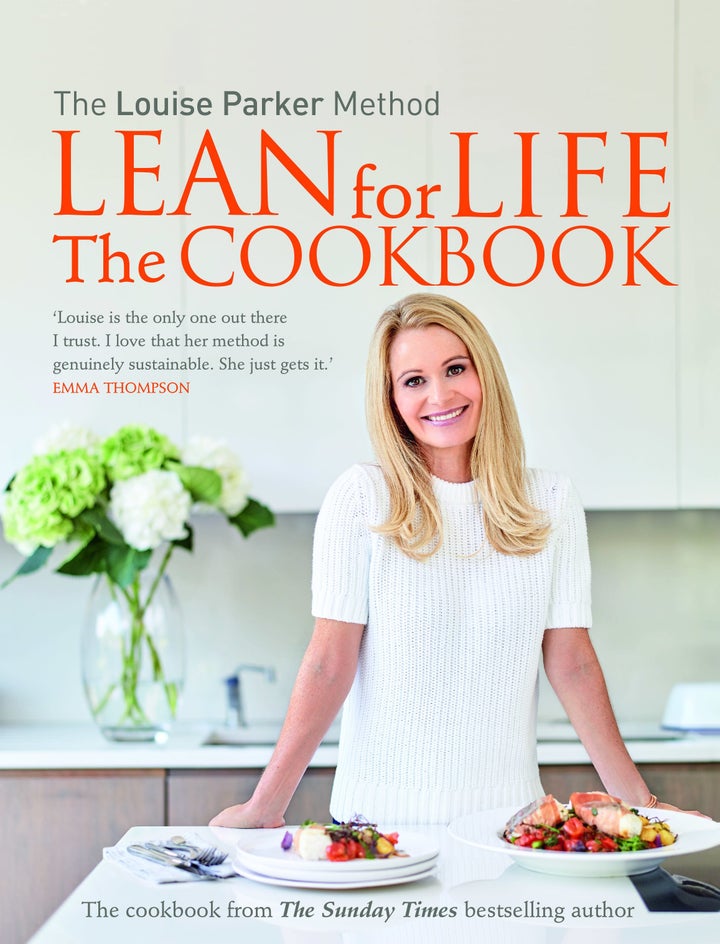 Is It A Healthy Concept?
"The overall message of moving away from fad diets and focusing on lifestyle changes instead is very positive, and one that as dieticians, we would recommend," she tells The Huffington Post UK.
But she has reservations about some of the meal plans in the new book.
"The example meal plans are fairly low in carbohydrate and the main meals especially don't contain enough starchy carbohydrates such as wholegrain rice or pasta," she says.
"These starchy carbohydrates provide us with fuel for our daily lives and should make up just over a third of the foods we eat, but I don't think that the meal plan meets this target."
For anyone wishing to reach a healthy weight in 2017, Miles recommends thinking about your lifestyle as a whole, including daily activity, relaxation, sleep and diet.
"Try and make a couple of small healthy changes to start with to try and help maintain or reach a healthy weight," she says.
"Avoid cutting out food groups or following fad diets as this may lead to nutrient deficiencies."
She added that setting realistic goals is an important way of maintaining confidence and motivation when trying to lose weight.
"A healthy rate of weight loss is between 1-2lbs a week, so people shouldn't be aiming to lose weight any faster than this, as it may mean that the changes they are making are unsustainable and they are likely to gain the weight again," she said.
"If people are concerned about their weight then they should speak with a health professional or look on the NHS choices or British Dietetic Association website for further information on a healthy diet. "
The Louise Parker Method – Lean for Life: The Cookbook by Louise Parker, published by Mitchell Beazley, £20 www.octopusbooks.co.uk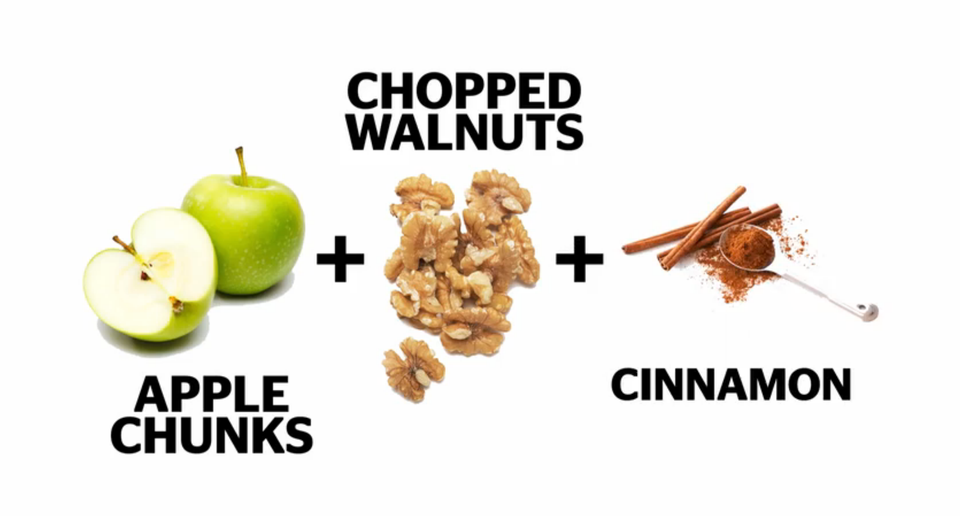 12 Foods For Weight Loss
Related