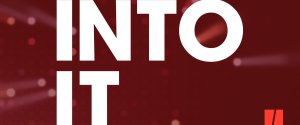 In this week's 'Into It', the team are asking whether Piers Morgan has gone too far this time with his comments on gender identity. Do 'Good Morning Britain' bosses have a responsibility to rein him in, or are they just pleased he's bringing in the ratings?
More heavyweight than the Soap Awards and less stuffy than the BAFTAs, the National Television Awards is always an entertaining night (if not always for the right reasons - I'm looking at you, Judy Finnigan).
We live in a world where 'abortion' is a word that's still whispered, and Katie deserves nothing but praise for telling the nation what many of us wouldn't say to our own friends.
Jezza tells it straight. I know the guests often have heart breaking stories, webs of lies or just a pure barrel of filth, but sometimes you need to hear it straight. It can help you reflect in your own personal problems and give yourself a good talking to.
The one event that was not shifted about like a wrestler's jock strap was the closing ceremony of the Commonwealth Games, featuring a collection of countries that Britain holds so little sway over that it seemed like a meeting of human rights refuseniks.
It's not just me, I can assure you of that. The whole of the UK is fixating themselves on the lives of others. Like peeping toms, only instead of a window they have a television screen.
Phillip Schofield may want to be the next hard-hitting journalist hack but it ain't gonna happen. His place is as a warm, friendly, popular culture television presenter; we want to see him giggling uncontrollably with Holly Willoughby about phallic shaped parsnips not leading a campaign against the government.