As Barack Obama was mid-way through a speech on his healthcare reforms, a pregnant woman standing behind him was on the verge of fainting.
Karmel Allison of San Diego, who is diabetic, was standing with a group of supporters of the healthcare law.
When the US President spotted she was struggling, he put an arm around her, telling her: "I got you", and joking that this was what happened when his speeches dragged on for too long. The President was defending his healthcare reforms
She was helped from the stage and he carried on with his speech.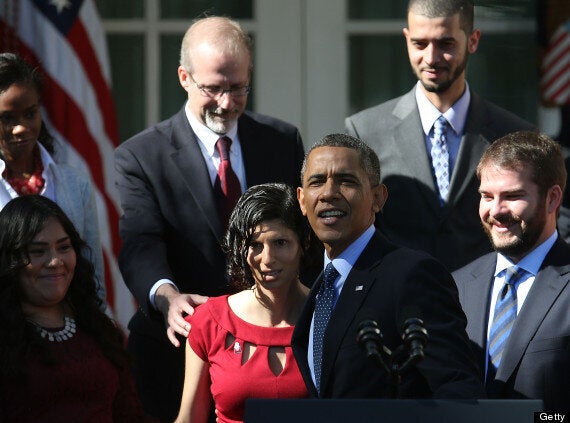 Obama joked that his speech had gone on too long
Obama admitted problems with the rollout of the Affordable Care Act's new online enrolment system, after a host of computer glitches marred the launch. He went on: "There's no sugar coating - the website has been too slow, people have been getting stuck during the application process and I think it's fair to say that nobody's more frustrated by that than I am."