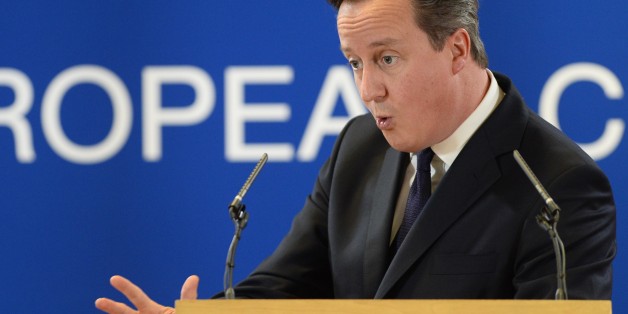 ALAIN JOCARD via Getty Images
David Cameron has run out of time to stop Ukip from beating the Tories in May's European elections, in a result that will be a "major shock" to his party and his leadership, a Tory MP has warned.
Speaking to the Huffington Post UK, Brian Binley admitted that many of his colleagues are "fearful" of how well Nigel Farage's party will do in the upcoming elections and are bracing themselves for a "massive blow".
Binley said that George Osborne's recent Budget and the improving state of the economy would not be enough to halt Ukip's rise, as voters see Farage as an option to say "sod the lot of you" to the political establishment.
"We haven't got enough time to deal with them with a sense of economic wellbeing but it hasn't stopped Ukip saying 'sod the lot of you'," he said.
"It's very difficult to argue against a 'plague on all your houses' party by using political argument because it's almost an emotional reaction, so on that basis I think we've got some difficulties. I'm not sure how much rational political action is going to impact."
Binley said that it was "rather silly" for Tories to try and dismiss Ukip by insulting them, with Cameron infamously describing the party as full of "fruitcakes, loonies and closet racists", which was backed up recently by Baroness Warsi in an interview with HuffPost UK.
The veteran backbencher warned that a doubling of the Ukip vote, as recent polls suggest, would be enough to cause "serious problems" for the Tories, as he argued that they get "most of their vote" from disgruntled Tories. A recent ComRes poll suggested that Farage's party would get 30% of the vote, which would be roughly twice its vote at the 2009 European elections.
"I think my colleagues are putting on a brave face. They already know and privately talk about the impact that they are fearful that Ukip will have in their own patches in the coming May elections. I'm not sure how many of them have really thought through what that means in terms of a general election because the trends are a bit confusing.
"I do think however that they are aware that they could pose a very serious threat. Simply doubling their vote will be a massive blow because most of that vote - no matter what the polls say - comes from us, the Tories."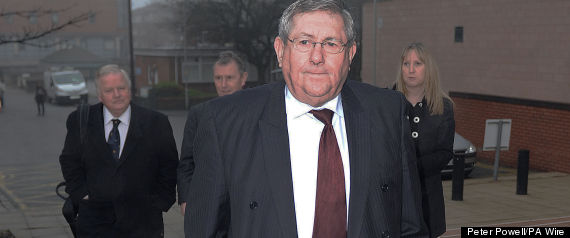 Brian Binley MP
Binley previously warned the Tory leadership that the party risked losing the 2015 general election due to its support for gay marriage and its position on wind farms, defence and overseas aid alienating the party's core supporters.
However Binley, a member of the Commons business select committee, said that the Tories could still win an overall majority in 2015 by offering "conservative policies", pointing to Osborne's pensions reforms in his last Budget as an example.
"We haven't done badly over recent weeks and the Budget was a pretty important step, but it was only a step. I don't believe that the Budget will win us the election."
Some Tories look towards other figures to take over from Cameron like Boris Johnson. However, Binley expressed doubt that the London Mayor would gain most of colleagues' support as a potential leader.
"His mind is sometimes like his hair - all over the bloody place! William Hague was considered to be a great performer and a joker, but it didn't really do it, did it?"
Binley also urged Cameron to give a "specific and clear-cut" idea of what powers he is aiming to claw back from Brussels in his EU negotiations before putting it to the electorate to vote on in a referendum on Britain's membership by 2017.
"A lot can be put right if David works hard on explaining the sort of outcomes we want in terms of the European negotiations. He has to be much more definite in that respect than he has been."
Binley's concerns about Ukip's potential impact in May's European elections were echoed by fellow Tory backbenchers.
David Ruffley, a member of Parliament's Treasury select committee, predicted that Ukip would come first and that the shock could be a "flashpoint" for Tory MPs to question David Cameron's leadership.
"The Euro elections could still be a flashpoint. I think we're going to come third, I think it'll be Ukip first, Labour second and then ourselves," he told HuffPostUK.
"While it'll be particularly embarrassing for us, it won't determine what'll happen in 2015 where it's going to be a question of whether the economy is going in the right direction. People will not be voting for an MEP Mickey Mouse candidate, they'll be voting for who should be Prime Minister."