A correspondent for the BBC Arabic channel was set upon by an "angry Israeli" whilst reporting from the town of Ashkelon close to the border of the Gaza Strip.
Feras Khatib was midway through his piece-to-camera when a man charged at him, pushing the reporter back before members of the broadcast team removed the intruder from the area.
Khatib continued with the broadcast despite the incident. The BBC issue the following statement: "While reporting live from inside the Israeli city of Ashkelon this morning BBC Arabic reporter Feras Khatib was manhandled by an angry Israeli."
The BBC added that the journalist will continue to report from the conflict, which has led to the deaths of more than 550 Gazans and 25 Israelis in the past two weeks.
Over the weekend, award-winning Al Jazeera correspondent Wael Al-Dahdouh was forced to walk of camera mid-report whilst recounting the deaths of Shijaiyah residents killed by bombardments from Israeli jet fighters.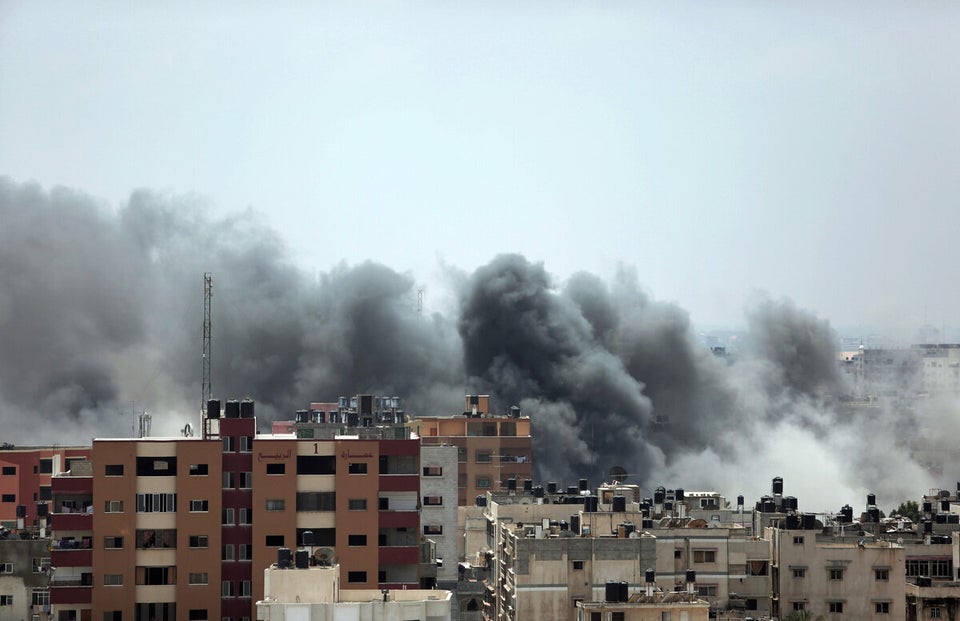 Gaza Attack