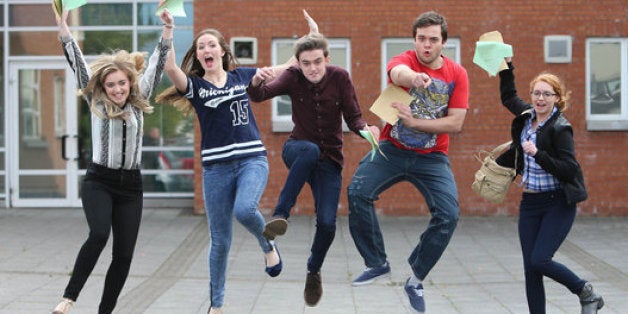 A record number of students have had their universities places confirmed just one day after the release of the A-level results, according to Ucas figures,
The 412,170 students are an increase of 3% from 2013.
More than 360,000 students have been accepted at their firm choice, an increase of 2% on last year, whilst 7,380 have been successful through clearing so far.
It is predicted that the number of students accepted onto a university course may rise to half a million.
However, despite the increase in university acceptance, the overall A-level pass rate has fallen for the first time in 30 years. This may be a result of a greater number of students electing to study more challenger subjects, while 'softer' subjects such as general studies are in decline.
Boys outperformed girls in their results this year, achieving more A* grades, a statistic consistent with the last two years' results. However, almost 80% of the increase in university acceptances this year has come from women, resulting in a widening of the gender gap.
One gap which is finally being bridged, is the disparity between rich and poor students being accepted to universities, with over 20,000 students from disadvantaged backgrounds already placed on a degree course, a staggering 8% more than last year.
Northern Ireland performed the best, with 30% of students achieving A*s and As, more than anywhere else in the UK. 83.7% of students achieved grades A*-C, whilst 98% achieved at least an E grade.
This year's results also demonstrate an overall greater interest in science, with a 2% increase in students choosing to study biology, chemistry and physics. For the first time, maths has overtaken English as the most popular subject choice for A-level students.