The Russian ambassador Alexander Vladimirovich Yakovenko has been summoned to the Foreign Office to explain the reported Russian military incursion into Ukraine overnight, with an FO spokesperson calling the act an "unacceptable violation of international law and of Ukraine's territorial sovereignty".
Earlier, David Cameron reacted to reports that Russian military vehicles had crossed the border in the early hours of Friday, describing it as a "grave concern". According to Reuters, Ukrainian artillery destroyed a Russian armoured column after it entered Ukrainian territory as the conflict between the neighbouring states escalated to new and volatile heights.
On Friday, the Russian government denied it had invaded the former Soviet state, insisting that the convoy, which included vehicles and border guards, had not strayed beyond Russian soil.
However, NATO Secretary-General Anders Fogh Rasmussen confirmed there had been an incursion into Ukraine. He said: "It just confirms the fact that we see a continuous flow of weapons and fighters from Russia into eastern Ukraine and it is a clear demonstration of continued Russian involvement in the destabilisation of eastern Ukraine."
The British prime minister called Ukrainian president Petro Poroshenko on Friday afternoon, according to a Downing Street spokesperson, with the pair discussing the controversial Russian humanitarian convoy that has amassed on the Ukrainian border in recent days.
"They agreed that humanitarian aid does need to reach those in the East but this should be delivered through the International Committee of the Red Cross. Russia should be co-operating fully with the ICRC and must not use the aid convoy as a pretext for further provocation.
"Both leaders also agreed on finding a political solution to de-escalate the situation and the Prime Minister welcomed President Poroshenko's readiness to engage with Russia and other partners to achieve this. Russia needs to demonstrate the same willingness to find a peaceful resolution to the conflict."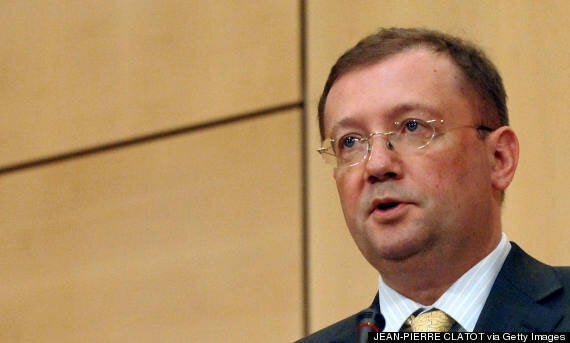 Yakovenko was summoned to the Foreign Office to explain the incursion
More from the Press Association:
The UK has made £1 million available to support the humanitarian work, Mr Cameron told the president. Ukrainian officials were earlier allowed to inspect the aid convoy, which Russia despatched for distribution around the rebel-held city of Luhansk. Foreign Secretary Philip Hammond said the situation was "potentially very dangerous" as he arrived to discuss the situation with fellow EU foreign ministers.
Tensions between the West and Russian president Vladimir Putin have escalated following the apparent shooting down of Malaysia Airlines flight MH17 by Moscow-backed separatists.
After the meeting, EU foreign ministers urged Russia "to put an immediate stop to any form of border hostilities, in particular to the flow of arms, military advisers and armed personnel into the conflict region, and to withdraw its forces from the border".
They said they remained "ready to consider further steps" in addition to the already-imposed sanctions on Russia and urged other countries not to seek to exploit a Moscow-imposed ban on some European food imports.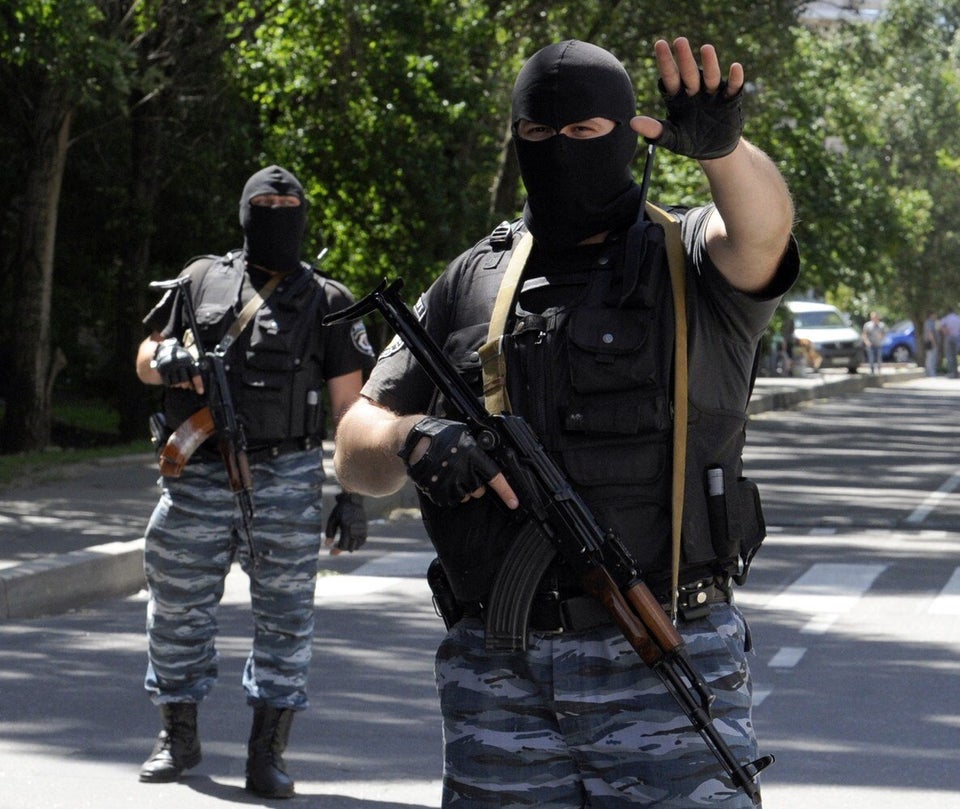 Ukraine Crisis
Popular in the Community