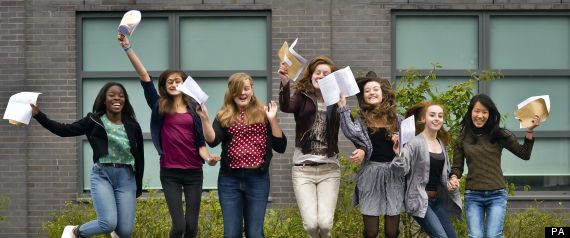 It was a week of joy and heartache. For those receiving their GCSE results:
So proud of Bobby this morning! He's passed all of his GCSEs!

He got BAA BAA BAA #gcseresults pic.twitter.com/QvmwtVw3Ef

— Weird Horse (@WeirdHorse) August 21, 2014
For Julian Assange:
Julian Assange finally leaving the Ecuadorian Embassy. pic.twitter.com/rj9JJYtaaX

— Robin Morgan (@robinjaymorgan) August 18, 2014
Meanwhile outside the Ecuadorean embassy, police prepare an Assange trap ready for in case he emerges. pic.twitter.com/qQy11rQGXP

— Phil Gibson (@philgibson01) August 18, 2014
For supporters of Richard Dawkins:
[x] Women

[x] Muslims

[x] Women

[x] The disabled

[ ] Household pets

[ ] Pebbles

[ ] Women again

(Richard Dawkins' "To offend" list)

— Dean Burnett (@garwboy) August 21, 2014
And of course, for Ian Botham:
I know how seriously Cricket fans take their stats, so took the liberty of updating the Top Trump: pic.twitter.com/i8PjzP1wxD

— Ben (@0point5twins) August 18, 2014
To take your minds off that Ian Botham tweet, here is a picture of a cute dog. :-) pic.twitter.com/pQrjCCxHXD

— June W (@rejunevated) August 18, 2014
This week's round-up takes in all of the above - plus the start of 'Celebrity Big Brother', the ubiquitous ice bucket challenge and more. Enjoy - and remember: watch out for your DMs going public people hacking your Twitter account, kids!
SEE ALSO: