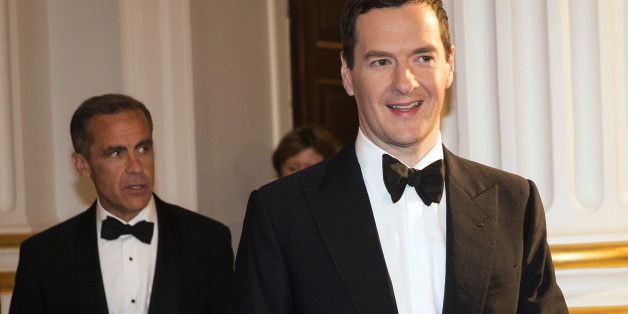 Bloomberg via Getty Images
Chancellor George Osborne and Bank of England governor Mark Carney are no longer going to G20 talks in Australia so they can be in the UK for the Scottish referendum result next week.
The pair had been due to attend the meeting of G20 finance ministers and central bank governors in Cairns on September 20 and 21, the weekend after the referendum.
The Bank of England confirmed that Carney - who was set to chair a plenary meeting of the financial stability board of bank regulators in Cairns on Wednesday - will now return early to be back in time for the result.
Carney will now be represented at the G20 talks by the deputy governor for financial stability, Sir Jon Cunliffe.
And the Treasury said that Osborne will not now be going to the weekend meeting - again so that he will be in the UK as the results come rolling in.
"I can confirm that he is not attending," a Treasury spokesman said.
More #indyref stories: