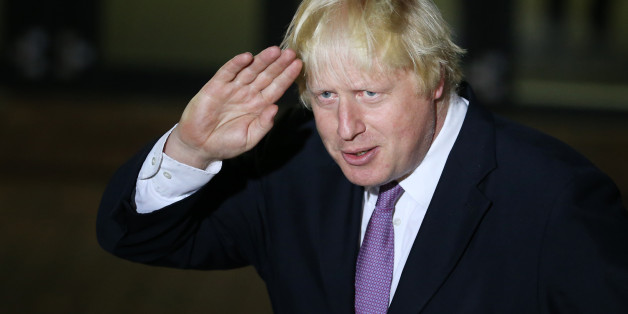 Peter Macdiarmid via Getty Images
Boris Johnson has repeatedly refused to rule out running for Tory leader or taking up a government post while still serving as mayor of London.
Johnson, who is running for the Tory safe seat of Uxbridge next year, derided such suggestions from London Assembly members as "outrageous hypotheses and conjectures".
He told Labour assembly member Tom Copley: "There is no vacancy for either of the posts that you've described."
Johnson's term as London Mayor runs till 2016, with speculation running rife about what he would do after the 2015 general election.
Fellow Labour assembly member John Biggs reportedly pointed out that if Scots vote in tomorrow's referendum for independence, it could very well create a vacancy by forcing David Cameron to resign as Tory leader.
Johnson did not back down, mocking the "mad speculation" about his ambitions. He said: "David Cameron, in my view, is going to be prime minister not just until 2015 but beyond 2015, and that is what I will be fighting for. And that is the basis on which I presented myself for selection to the Uxbridge and South Ruislip Conservative Association."
Copley later said in a statement: "Boris has already broken his pledge not to run for Parliament, and now he is refusing to rule out running for the Conservative leadership at the same time as being London Mayor. It is yet another snub from a man who has grown used to breaking his promises to Londoners."
READ MORE: