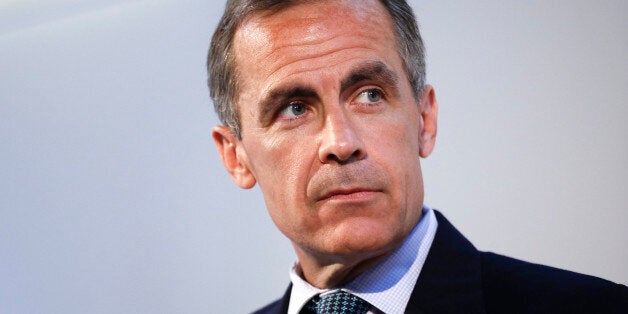 Mark Carney stood ready to flood the financial markets with millions of pounds in extra emergency funding if Scotland voted for independence, it has emerged.
The Bank of England was also prepared to stand behind bank notes issued by Scottish banks in a bid to reassure customers that there would be no immediate changes, according to minutes published today.
"Under current arrangements, Scottish banknotes are backed fully by their issuers' holdings of Bank of England notes, UK coin and deposits at the Bank of England. This would have been a key public message in the event of a 'yes' vote," the Bank of England said.
"A key element of the Bank's contingency planning work concerned the potential provision of liquidity support to individual institutions," it said.
The Bank's FPC also noted there were "significant" financial risks following a Yes vote in Scotland's independence referendum, which could have damaged an independent Scotland's credit rating.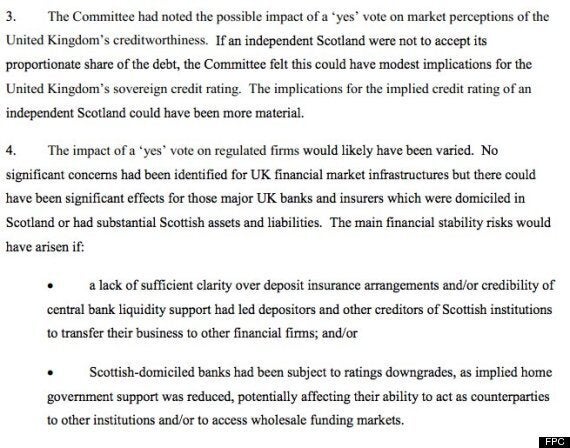 "In the extreme, it was possible that the prospect of that risk materialising in the future could have threatened financial stability in the present. If depositors, policyholders and other creditors believed that an independent Scotland would adopt a new currency, they might have preferred not to take the risk that their assets might be re-denominated into that new currency," the Bank's FPC said.
"If financial companies believed they would face currency mismatches and therefore potential capital losses in the event that Scotland adopted a new currency, they too might have preferred to reduce their exposures to Scottish assets," it added.
In the end, the pro-unionists won the referendum debate as Scots voted by a margin of 55% to 45% to stay part of the United Kingdom.
If Scots had voted to break away, the Bank of England would have issued a statement "immediately reaffirming its responsibilities for financial stability, prudential regulation, banknotes and monetary policy in the entire United Kingdom, including Scotland, until legislation enacting independence came into force" in an attempt to reassure bank customers.
Asked at a press conference in August about the danger of a "deposit flight" from Scotland, Carney said: "Uncertainty about the currency arrangements could raise financial stability issues. We will, as you would expect us to have, contingency plans for various possibilities."
The Bank of England governor then refused to disclose details, adding: "It's never a good idea to talk about contingency plans in public, other than to assure people that we have contingency plans and I just underscore in terms of our responsibilities for financial stability we do have a wide range of tools and plans."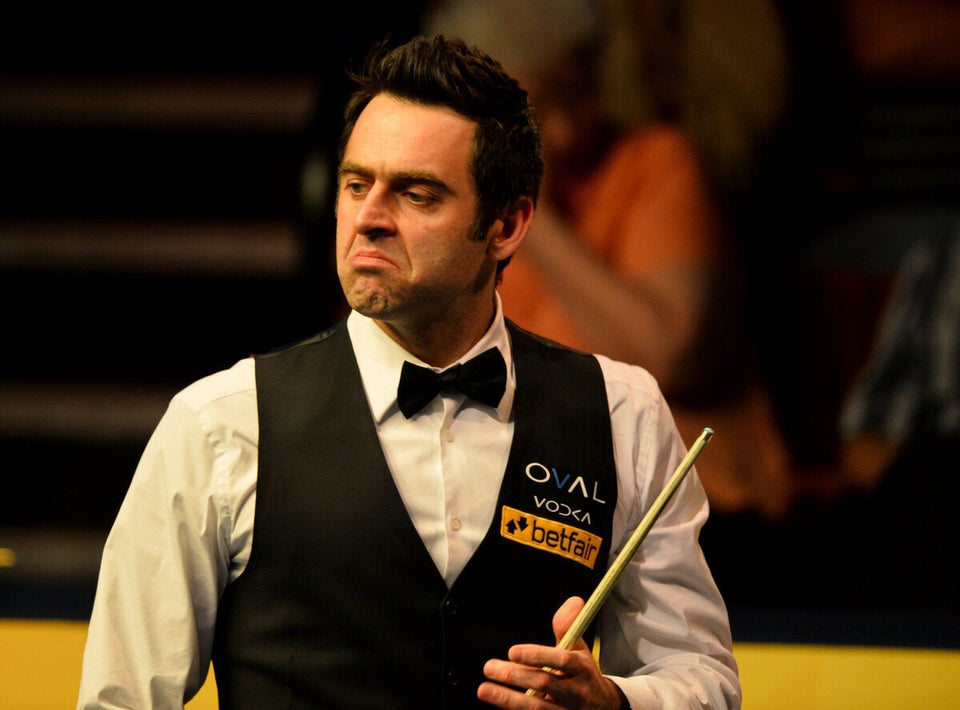 11 Reasons The Bank Of England May Be Ignoring A Housing Bubble