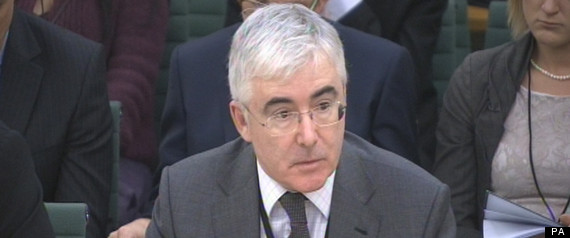 What a week of excitement! In politics, Douglas Carswell was sworn in as Ukip's first MP:
Congratulations to new Ukip MP Douglas Carswell on almost certainly not having a midlife crisis. Probably. pic.twitter.com/3TfVKbJxVG

— Mr Roger Quimbly (@RogerQuimbly) October 10, 2014
Boggling at the complexity of UKIP's Immigration Statistics calculation system pic.twitter.com/cPbARP2Hbw

— Sarah Dempster (@Dempster2000) October 10, 2014
While Lord Freud suggested that disabled people were "not worth" the minimum wage:
"We cannot have people loafing about, doing nothing & expecting the state to finance their lifestyles.''

- Lord Freud pic.twitter.com/XYkcybCE0n

— Niall Ó Donnghaile (@NiallSF) October 16, 2014
It was the week that Malala Yousafzai won the Nobel Peace Prize. At least, we think it was Malala...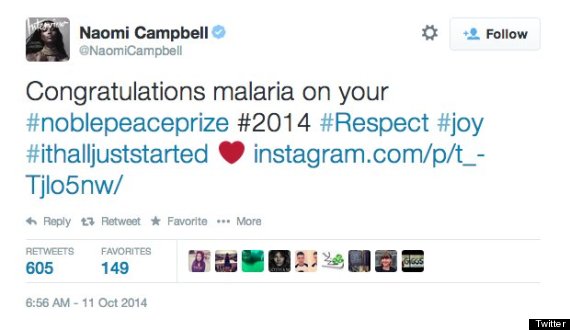 And the week the new-look Bob The Builder was unveiled:
So Bob the Builder has finally bowed down to society's unrealistic standards for beauty: pic.twitter.com/6GwrwsNpDM

— Periwinkle Jones (@peachesanscream) October 13, 2014
Meanwhile, the new series of 'The Apprentice' kicked off - featuring, as always, top-notch sales people:
One of these is a selling machine. The other is the bloke off #TheApprenticepic.twitter.com/drwMtYhsn4

— Toby Earle (@TobyonTV) October 15, 2014
Some of whom tried to sell rubber gloves to London Zoo's penguin enclosure:
Why wouldn't they let the penguins have the washing up gloves?! #TheApprenticepic.twitter.com/u4sk44IOiE

— Paul Jones (@Jonesvision) October 14, 2014
While others pitched incredible new technology ideas:
"Long sleeved jumper with a front centre screen"? #theapprenticepic.twitter.com/WlLfHxCTjV

— Sophie Hall (@SophLouiseHall) October 15, 2014
And as if all this wasn't enough, the week was rounded off by a Texan man who got locked inside a London branch of Waterstones. But of course!
Hi @Waterstones I've been locked inside of your Trafalgar Square bookstore for 2 hours now. Please let me out.

— David Willis (@DWill_) October 16, 2014
There's a book for everything. pic.twitter.com/L0bfQrUK0N

— Jeffw (@Jeffwni) October 17, 2014
That bloke who got locked in Waterstones for a few hours is milking it a bit, isn't he? pic.twitter.com/fmFlz2HSIH

— Jason (@NickMotown) October 17, 2014
Yes, from Freudian slips to failed apprentices, Bob The Builder to Bono The Apologiser, here are some of this week's finest Twitter news funnies...
SEE ALSO: