Nigel Farage has hailed an "emotional" moment for Ukip as he watched its first elected MP introduced to Parliament. The party leader was in the Commons for the first time in more than 30 years to see Douglas Carswell re-take his seat after claiming victory in the Clacton by-election. Mr Carswell, who triggered the contest after defecting from the Tories, was shepherded into the chamber by former colleagues Zac Goldsmith and Sir Peter Tapsell. Arriving at Westminster, Mr Farage said he had not been in the Commons since he was 17 - although he has been to the Lords.
Asked if it felt like an emotional moment for the party, he said: "It does. I think it is a moment. I am here to represent Ukip and the millions of people who we represent." As an MEP, Mr Farage does not have automatic access to the parliamentary estate. The House authorities indicated Ukip would have needed to apply for tickets to sit in the public gallery. Before being sworn in, Mr Carswell told journalists he was "delighted" that Mr Farage would be there.
Mr Carswell said his victory in Clacton with a 12,000 majority showed "change is coming". "People are worn down by a three-party system that is not on their side," he said. The returning MP said he felt "reinvigorated" and would immediately be adding his name to amendments tabled by Mr Goldsmith aiming to toughen coalition proposals allowing voters to recall MPs. "I am going to come here and try and do the things that I promised."
Mr Carswell said he had been "taken aback" by the number of "friendly messages" he has received from Tories. He also disclosed that chief whip Michael Gove telephoned him to offer congratulations after he won. A by-election in the Rochester and Strood seat of Mark Reckless, who has also defected from the Tories to Ukip, is expected to be held next month. Asked if he believed he would be back to watch Mr Reckless go through the same ceremony, Mr Farage said: "I jolly well hope so."
Although Bob Spink briefly represented Ukip in the Commons after switching sides, Mr Carswell is the first MP elected under the party's banner. It narrowly missed out on a shock second seat last Thursday when Labour candidate Liz McInnes - who was also sworn in as member for Heywood and Middleton today - squeezed home by only around 600 votes. Ukip has had a handful of peers, and currently boasts 24 MEPs after topping Euro elections in May. Earlier, David Cameron attempted to wrest back the initiative in the wake of the Clacton result by again warning that a vote for Ukip made an EU referendum less likely.
Speaking on a visit to Portsmouth, he said: "If you vote Labour or Liberal or Ukip, you are more likely to end up with Ed Miliband in Downing Street and Ed Balls in the Treasury doing the opposite. The most important thing is if they vote Conservative, they will get the things they want - the continuation of economic growth, more jobs, cutting people's taxes and crucially a referendum, an in-out referendum on Europe. If you vote Ukip, the chances are you will get a Labour government that won't give you action on immigration, won't give you an in-out referendum and will continue to wreck our economy as they did last time."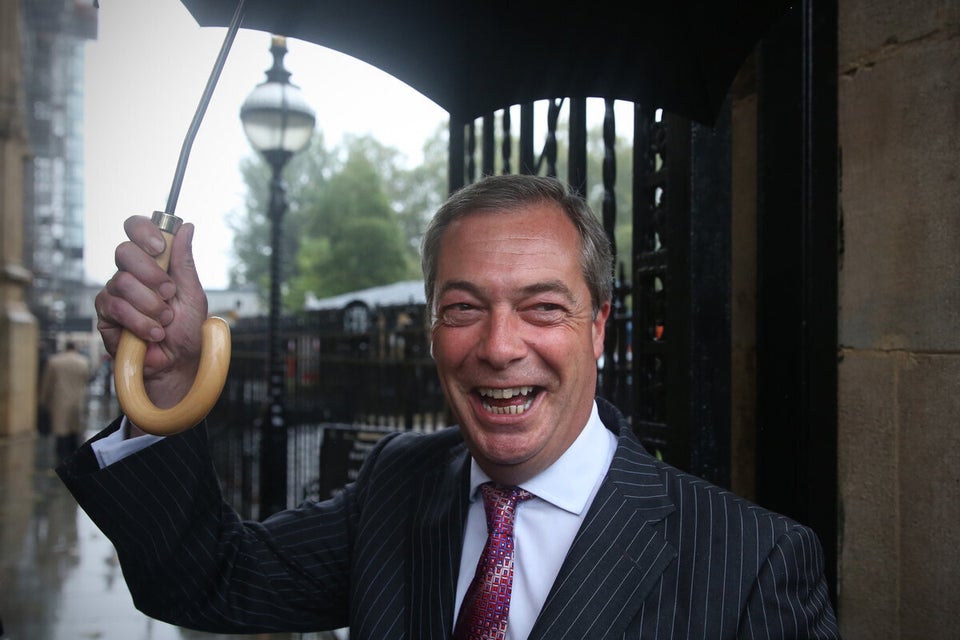 Carswell Enters Parliament
Popular in the Community