America's 'hot convict' Jeremy Meeks has some stiff competition – in the form of one Sean Kory.
Dreadlocked, green-eyed Kory was arrested on Halloween for allegedly assaulting a partygoer who had dressed up as a Fox News reporter at an event in Santa Cruz.
Kory is said to have shrieked: "I hate Fox News", grabbed the victim's prop microphone and made an obscene gesture with it, before attacking he or she with an aluminium tennis racket, the San Jose Mercury News reports.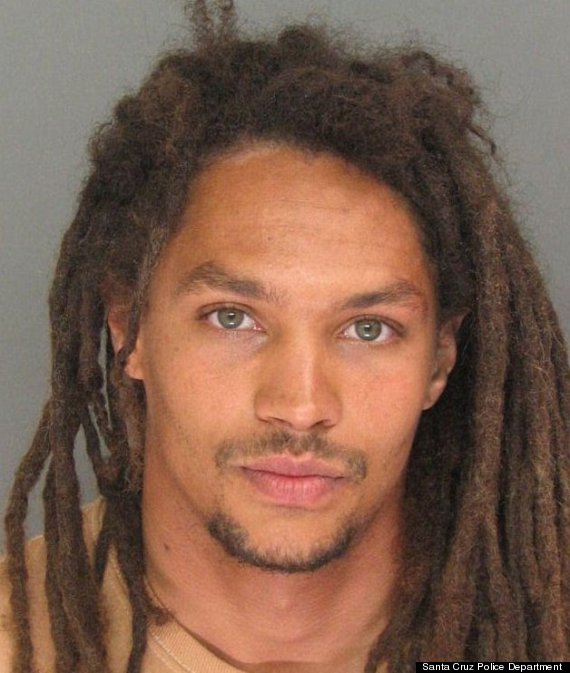 Sean Kory was arrested and booked into the Santa Cruz county jail on Friday
It adds the victim wasn't injured, but called the police who arrested the 29-year-old as he tried to flee.
As the Inquisitr points out: "Clearly a conservative news anchor costume is a bold choice for a Halloween party in liberal Santa Cruz."
SEE ALSO:
Shortly after Kory was booked at Santa Cruz county jail, the comparisons with Meeks began trickling in via social media.
#jeremymeeks has competition #SeanKory for all those ladies having #feloncrushfridays this guy is… http://t.co/HLAUhAtOWb

— miss moi (@moinomnom) November 2, 2014
When you get out of jail... I'll be waiting boo.

— MorgenJ. (@RosesandEcstasy) November 3, 2014
Yep. Sean Kory is the felon bae sequel. Quantum of Bae.

— Lt. Shabbie Mills (@okjoi) November 3, 2014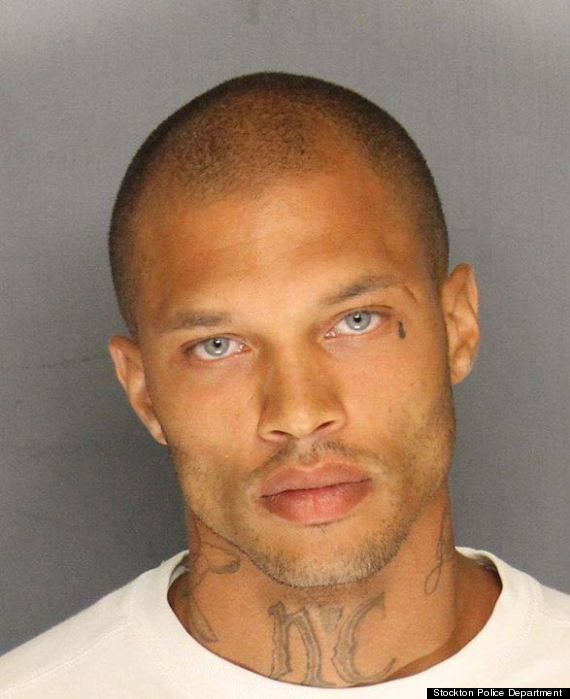 Jeremy Meeks was arrested on felony weapons charges
Meeks, possessor of full lips, piercing blue eyes and chiselled cheekbones, is of course the original 'hot convict' who is currently in prison awaiting trial for federal gun charges.
The father-of-two who has previously served nine years in prison after being convicted of grand theft, was described by Stockton police as "one of the most violent criminals in the… area."
He was arrested in June in California.