The colour and scale of today's services, marking the start of the First World War, have been photogenic displays of remembrance. But what is the real story behind the original fields of poppies in Belgium, France and Gallipoli?
The flowers grew from the remains of millions of fallen soldiers, in the warm weather of the spring of 1915 after the freezing winter of war.
The Huffington Post UK has taken quotes from the poems the war inspired - that described the horror, suffering and patriotic fervour of four years of carnage and loss - to emphasise the real meaning behind the blood red sea of poppies.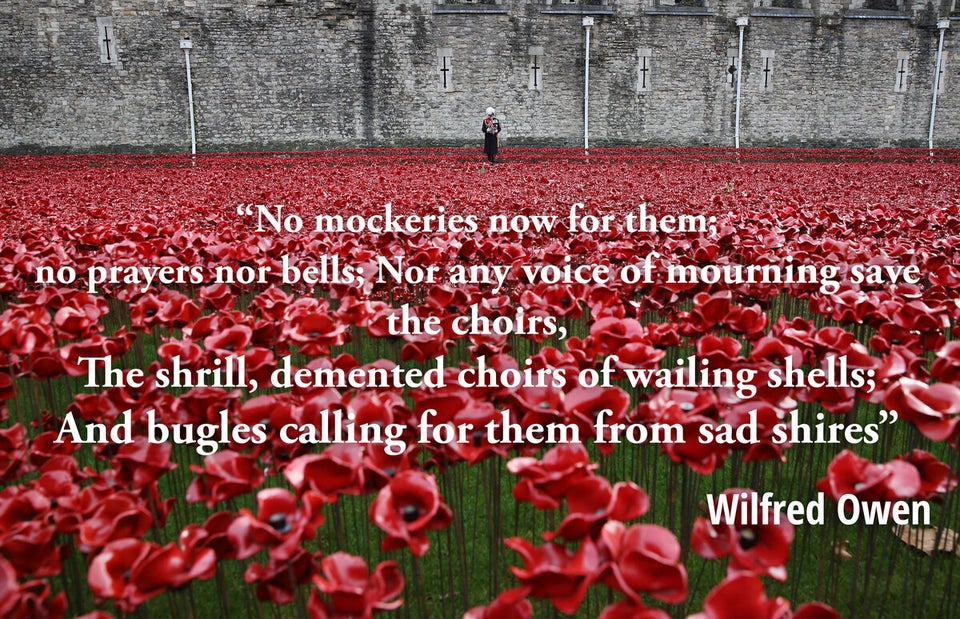 Rememberance Quotes
Popular in the Community