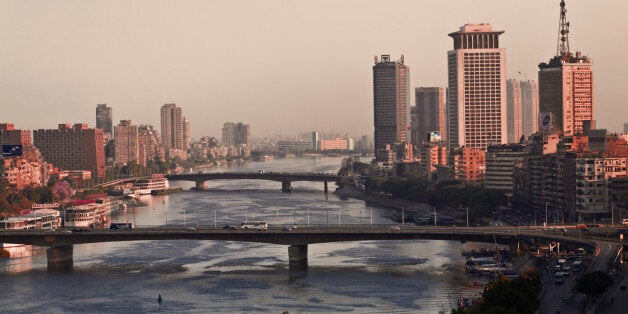 The British Embassy in Cairo has been forced to close for security reasons, according to the UK ambassador to Egypt. Embassy officials are working with the Egyptian authorities to find a way of reopening public services in the capital as soon as possible.
John Casson said on Twitter: "Public services at the British Embassy in Cairo are suspended today for security reasons." A statement from the Foreign Office (FCO) confirming the closure said: "Please do not come to the embassy building." It added that the British Consulate-General in Alexandria in the north of Egypt is operating as normal.
In its online travel advice for Egypt, the FCO warns that previous attacks in the country have targeted government buildings. It said: "There is considered to be a heightened threat of terrorist attacks globally against UK interests and British nationals from groups or individuals motivated by the conflict in Iraq and Syria.
"You should be vigilant at this time. Terrorists continue to plan attacks in Egypt. Attacks could be indiscriminate and occur without prior warning. Foreigners could be targeted in tourist resorts or other locations frequented by foreigners. Previous attacks have almost exclusively targeted the security forces, their facilities and other government buildings. You should take great care near these places."
A carol concert scheduled at the Ambassador's residence this evening has also been postponed. Last year a British national was seriously injured when Sinai-based terrorist group Ansar Bayt al-Maqdis, which has pledged allegiance with Isis, carried out an attack on the Egyptian interior minister in Cairo, killing two people.
The FCO advises against all travel to the North Sinai Governorate, which shares a border with Israel, and advises "against all but essential travel" within 50km (31 miles) of the Libya border, the majority of west Egypt and in South Sinai Governorate.
However, the advice excludes the popular tourist destinations along the Nile River including Luxor and Red Sea resorts such as Sharm el Sheikh which have remained calm throughout. It comes as airport officials in Egypt launched tough new rules barring Egyptians from travelling to Turkey without a permit, the Associated Press said.
The new measures are an effort to stem the flow of people joining militant groups in Syria, where it is estimated that hundreds of Egyptians are fighting alongside terrorists. Airport officials said over 200 people were barred in a 24-hour period between Friday and Saturday.
Egyptians already need prior permission to travel to Syria, Iraq and Jordan.