At first it was presumed West was poking fun at his performance at the 2007 MTV VMAs in which he also stormed the platform to complain that Taylor Swift beat Beyonce in the Best Female Video category.
"I just know that the Grammys, if they want real artists to keep coming back, they need to stop playing with us," he began.
"We ain't gonna play with them no more. And Beck needs to respect artistry, and he should've given his award to Beyoncé."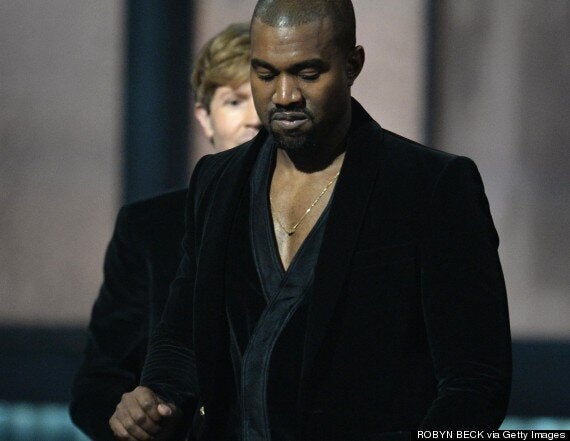 West huffs off the stage leaving a startled-looking Beck in his wake
Despite the diss from self-appointed-Beyonce-defender West, Beck has responded evenly and respectfully.
"West deserves to be onstage as much as anybody. How many great records has he put out in the last five years, right?"
"I thought she was going to win. Come on, she's Beyonce!... You can't please everybody man, I still love [West] and think he's genius. I aspire to do what he does."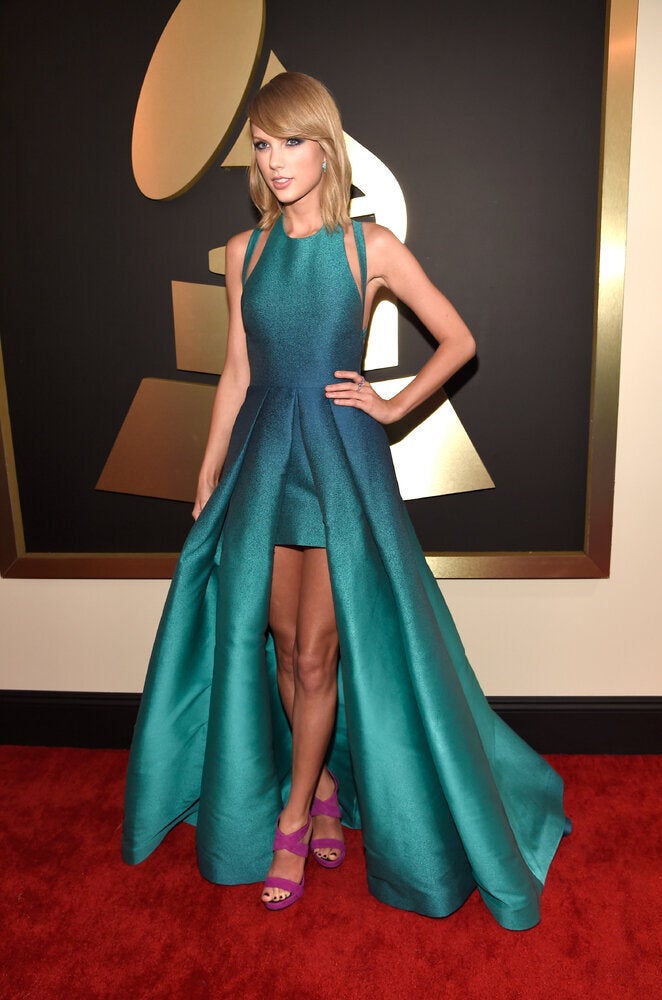 The 2015 Grammys Red Carpet