The comedian formerly known as Dapper Laughs has given an emotional interview to complain he was bullied at the hands of Britain's media.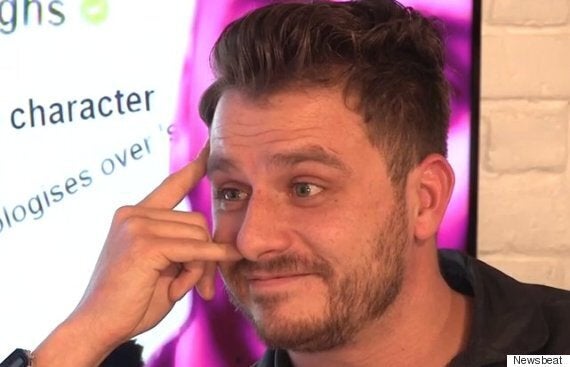 Daniel O'Reilly aka Dapper Laughs on Newsbeat
O'Reilly hit out at his treatment by the press, which he says were "allowed to fabricate and make up stuff and create a mass hysteria."
He said: "It was a massive whirlwind of fake media and I was shocked that newspapers were allowed to print stuff that wasn't true."
O'Reilly, whose dating "advice" to men includes such choice phrases as "Just show her your penis. If she cries, she's just playing hard to get" and "Remember, it's only sexual harassment if she's more attractive than you" claims he was ruthlessly victimised and that his very right to freedom of speech was infringed.
And he has vowed to bring back Dapper Laughs, insisting: "I'm not going to be bullied out of what I like doing. Let's bring it back, let's carry on.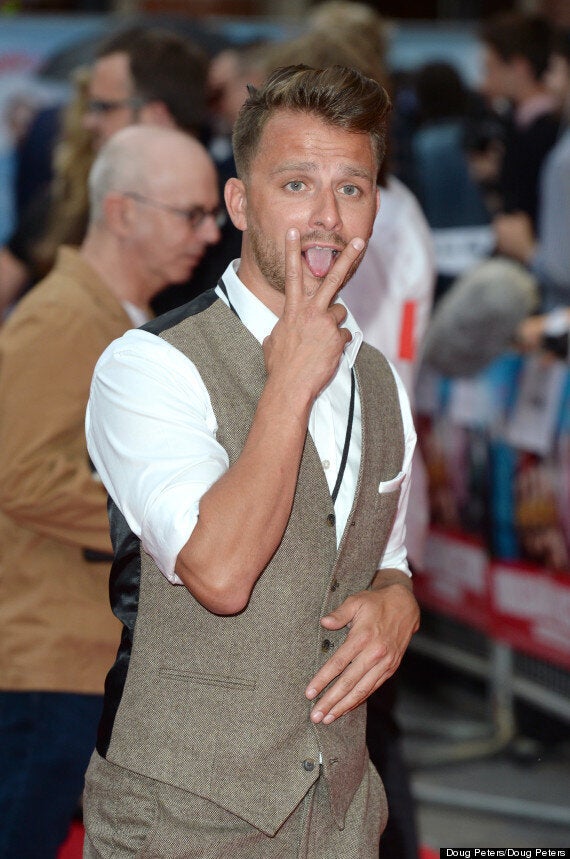 He said: "My TV show simply was showing young unconfident men how to go and talk to women, something that now because of all this sexism and feminism and all this stuff, it's difficult enough for us to go and approach women, not in a sleazy way, not pinching bums, not cracking jokes, literally how to open up and talk to women.
"If you watch the TV show that's what it is. The TV show was littered with maybe bad taste humour in regards to comedy sketches and stuff like that so maybe it was hard for them to see the line between what I was doing in real life to people and the sketches."
O'Reilly used his interview to 'set the world straight' on a number of topics. They are:
That appearance on Newsnight

THEN: "Dapper Laughs is gone," said the comedian who created him, informing the show he had killed off the character for good.

Looking remorseful in a black polo neck, O'Reilly informed host Emily Maitlis he regretted the offence he had caused and said: "It was a type of comedy I shouldn't have been doing. I'm not going to do what maybe other comedians would do and stand behind it and say, 'Do you know what, if you don't like it switch off'. I'm not going to say that. I don't agree with it. I don't want to be seen as that. It's a shame that it went so far."

NOW: O'Reilly told Newsbeat's Chi Chi Izundu he was "forced" to go on Newsnight. When asked by whom, he replied: "By the situation that was going on."

He claims his family was being harassed by journalists banging on his mother's front door and that reporters were showing up at his sister's children's school.

He adds some people said they hoped his parents would die of cancer, revealing his father was actually fighting cancer at the time.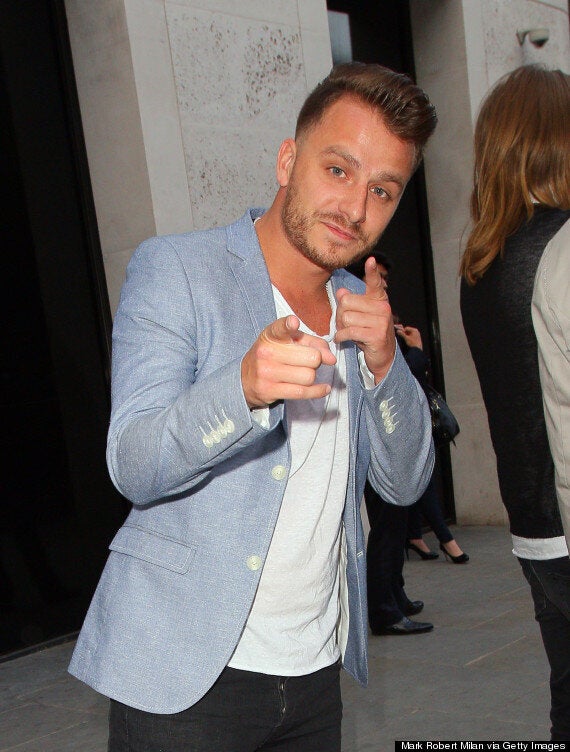 The cancellation of his tour

THEN: Dapper Laughs had been scheduled to perform 12 live gigs in February but Academy Music Group which owns some of the venues confirmed the dates had been cancelled.

AMG emailed Buzzfeed: "In light of the cancellation of the second series of the Dapper Laughs ITV2 show and significant criticism, Dapper Laughs (Daniel O'Reilly) has himself apologised for any offence caused by his material, and we are aware that Dapper Laughs' brand of comedy may not be to everyone's taste.

"We are in discussions with the promoter of the tour, who book the venues for these live events, to carefully consider what content is suitable. It is our responsibility to seriously acknowledge any criticism and complaints received for the impact upon our venues and customers by sharing such information with all parties involved who entered into this tour in good faith, and are together proactively working towards a solution to address all comments and concerns."

NOW: "It wasn't. I pulled my tour, I decided to stop that."
That rape 'joke'

THEN: A video clip of O'Reilly's sold out show at the London Scala on 16 October saw the comedian deny his material encourages men to sexually assault women, but then single-out an unidentified woman close to the front row, stating she is "gagging for a rape".

NOW: "I don't make jokes about rape. I don't find rape funny. I've never joked or written a joke you know about rape, saying this is what it is. I was on the stage, I said that the media are saying my TV show promotes rape culture, right? People are saying that it's an almanac for rape.

"You can see I'm leaning down at the side of the stage and I repeat what the woman said. The woman said this is my friend Lucy she loves you she's gagging for a rape… and I said 'What did you say? She's gagging for a rape?' and it was completely misinterpreted and put out there."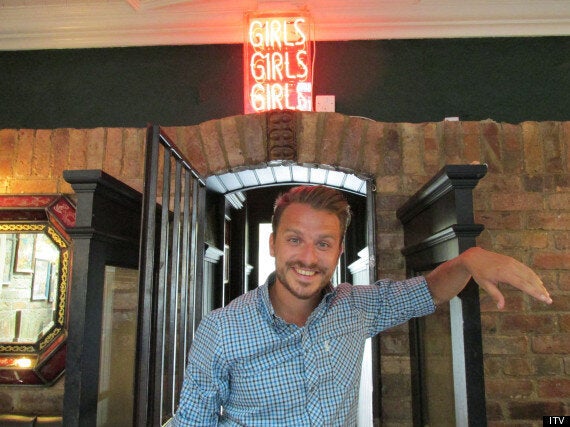 Cardiff University

THEN: O'Reilly was told he was not allowed to perform at Cardiff University following a petition from student Vicky Chandler accusing him of trivialising rape. The petition was signed by more than 7,000 people with Students Union president Elliot Howells stating: "This gig will not go ahead and similar performers will not be welcomed at our venues."

NOW: "Someone in my team should not have booked me to go and perform at a university where they've got anti-lad culture."
Homeless charity donation

THEN: O'Reilly released a Christmas charity album with the promise funds raised would benefit homeless charity Shelter. One song featured O'Reilly shouting at a 'tramp' "you smell like shit".

Shelter declined the offer, with CEO Campbell Robb telling Huffington Post UK: "Dapper Laughs' brand of 'comedy' – which is deeply offensive about homeless people, not to mention many others – is something we felt it was important to take a stand against."

NOW: "I hadn't even appointed a charity to take my donation"
Some of O'Reilly's comedy includes video clips of him yelling sexual comments at women from his car or on the street.
Of his 'joke': ''Remember, its only sexual harassment if she's more attractive then you'', O'Reilly admitted it was distasteful and sexist but said he found it "amusing".
Anti-street harassment campaigner Bryony Beynon, the co-director of Hollaback! London, said: "The kind of behaviour he normalises through his routine is sexualised street harassment.
"To suggest it doesn't exist isn't just laughable but completely incorrect and ignores and trivialises women's experience by saying it's all banter and comedy.
"He obviously realises he doesn't have much else than the controversy itself to feed off. All I can hope is that louder, more comedic voices will drown out his low-level garbage."
"His TV show was not banned, it was just not recommissioned because I think, it's fair to say, it was not appropriate entertainment.
"A lot of men and women felt parts of his act were verging on incitement of sexual harassment by encouraging men to go up to women and make sexual comments or pretend to accidentally touch them.
"It's a shame because he is still a young comedian and could learn from his mistakes and create a new character."
In November Ofcom launched an investigation into whether any offensive material in the show was justified by the context.
An Ofcom spokesman said: "Ofcom is currently investigating whether the repeated use of sexual references in this comedy series met generally accepted standards."
The rise and fall of Dapper Laughs

Dapper Laughs: The rise and fall