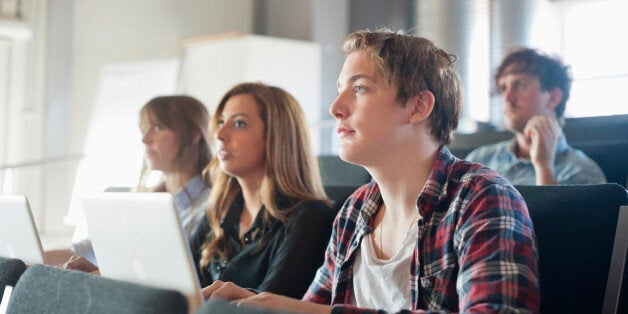 Allowing universities to charge higher tuition fees would "create further inequity" in education funding, a major university group has warned.
The "Manifesto for Universities" argued government investment should aim to create "a world-class system of universities and not a two-tier system".
In its report, Million+ warned removing the maximum tuition fee cap and creating "market-based" higher education system would have a damaging effect on universities and students.
The manifesto was complied by the think-tank Million+, which represents 22 modern universities formed after 1992, including Staffordshire University, London Metropolitan University and the University of East Anglia.
The chair of Million+ and vice-chancellor of Staffordshire University professor Michael Gunn suggested politicians and policy makers were often out of touch with the modern university experiences.
"Politicians frequently discuss the future of universities in the context of their own university experience. Very often this is based on studying at a small range of universities for a three or four year degree after the completion of A-Levels or Scottish Highers," he said.
"This is a much narrower experience than the majority of graduates, a third of whom progress to university when they are over twenty-one."
Professor Gunn stressed, "Students, graduates and university staff need to know before they vote how political parties will fund universities and students in the future".
The think-tank's manifesto also argued the government should continue to promote participation in higher education and expand the university research budget.
It also called for more transparency on university funding plans and accused the Treasury of hiding behind "smoke and mirrors rules".