David Cameron failed to win over a six-year-old girl today, prompting her to do something that reflects how some of us feel about the remaining 29 days of the election campaign.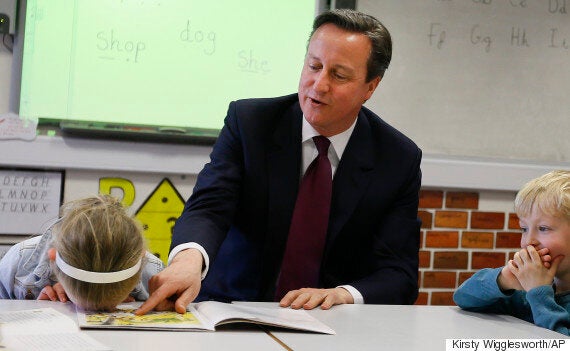 'And then the handsome prime minister pointed out that the big bad Miliband didn't know how to run the economy and they all lived happily ever after under a Tory majority...'
Perhaps the day the Tories announced pupils who do badly in their exams will have to resit them was not the day to visit a school.
He met Lucy Howarth, six, and her friends Joshua Davies, Phoebe Colley and Will Spibey, all aged five, with teacher Kiran Kasbia.
While Joshua, Phoebe and Will were entertained or at least non-plussed, Lucy made her feelings known by putting her head on the desk.
They read 'The Paper Bag Princess' by Robert Munsch, which appeared to leave Cameron confused over its plot about a princess who rescues an ungrateful prince from a dragon.
"Complicated stuff, this," he said.
Despite Lucy's difficult reception, Cameron praised his party's plans to allow children to resit their Year 6 exams if they do poorly.
He said: "The facts are these. Today you have around a hundred thousand children leaving primary school that don't have the right skills and so we are saying they must resit those key tests in reading and writing in numeracy when they get to secondary school so they get those skills...
"This will change the life chances of many, many people in our country."
Lucy Howarth is not the first child to be deeply unimpressed by a nation's chief executive.
Last September, a bored child was so overcome with boredom as his parents met Barack Obama in the Oval Office he face-planted on the sofa.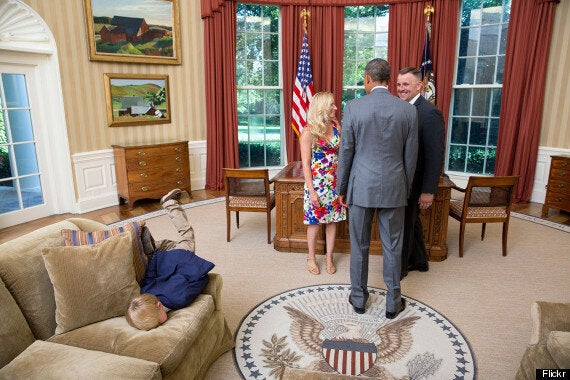 Maybe the the long Scottish independence referendum campaign had left him exhausted.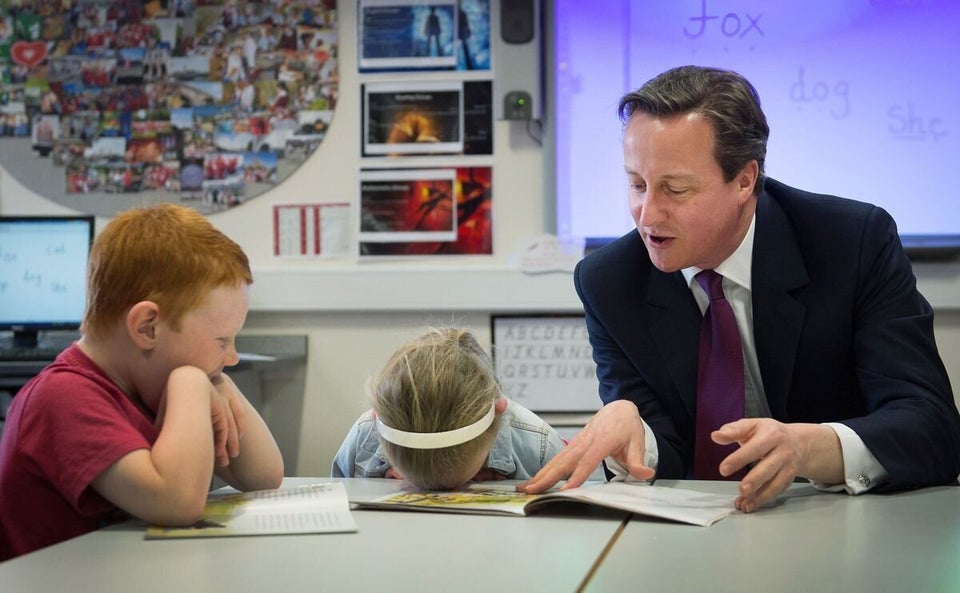 Kid At General Election Sums Up How We All Feel
Meanwhile, Nick Clegg went to visit to racing car wheel manufacturer Dymag in Chippenham, Wiltshire, to show the possibilities for weight-saving technology to improve the efficiency of cars.
The Lib Dem seat is a Tory target, while Clegg was forced to explain why Lib Dem candidate Duncan Hames does not feature his leader's name or his party's logo.
Clegg said said it was "silly" to suggest that the party's candidates were embarrassed or that the Lib Dem brand had been damaged.
"What a silly question. I wouldn't be here if Duncan did not want to campaign as a Liberal Democrat," he said. "I'm the leader of the party and I'm supporting Duncan Hames. He's not only a close colleague but a good friend."