With David Cameron refusing to take part in the BBC debate last night, the broadcaster framed the show as a chance for the "challengers" to have their say.
That meant all the opposition parties, Labour, Ukip, Greens, Scottish National Party and Wales' Plaid Cymru.
So no party that was part of the government was able to take part.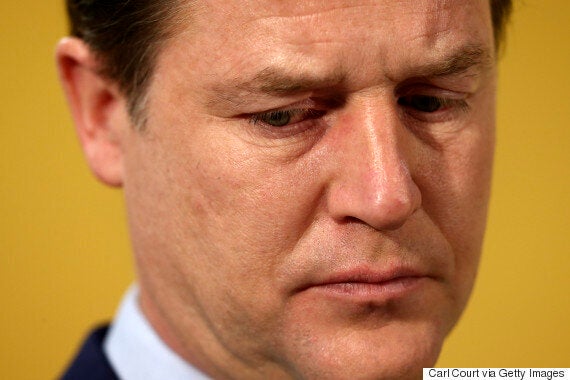 And Nick Clegg did want to take part.
And he really, really wants you to know that.
The prime minister said he wasn't invited. "I'm a polite individual and if I'm not invited, I'm not going to try and gatecrash it," he told reporters. That's not completely the whole truth, Cameron ruled out taking part in any debate during the short election campaign and agreed to only one, seven-way debate, which took place two weeks ago.
Still, everyone wanted to know where David Cameron was.
According to the Guardian, the second most searched-for question on Google during the debate was: "Why is David Cameron not at the debate?"
But no one asked "where is Nick Clegg?"
Miliband repeatedly brought up Cameron's absence, even on Twitter, challenging him to a head-to-head debate.
Still, this might be a blessing in disguise for the Lib Dem leader, because it achieved the near impossible. Making people feel sorry for him.
So we'll humour him and ask 'Where was Nick Clegg?'
Oh alright, actually, he was having a pint in his constituency.