At a campaign rally in Portsmouth's Spinnaker Tower, Clegg rounded on the Tory leader, saying: "This morning, David Cameron refused to rule out on five separate occasions entering into an alliance with Ukip. David Cameron: don't treat people as if they are stupid. You know, everybody knows, that you and the Conservative Party are not going to win a majority at this election. I have ruled out an alliance with the SNP, I have ruled out an alliance with Ukip, why won't you do the same?"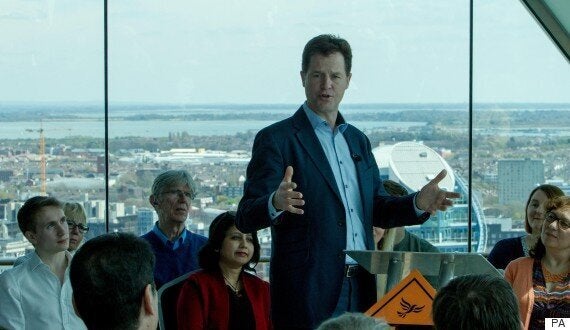 Clegg makes a speech to party activists during a visit to the Spinnaker Tower in Portsmouth while on the General Election campaign trail
Clegg added that the Tories' "ideological approach" would result in £60 billion of cuts to public services. "The reason why it is so extreme is because they won't ask their friends in big business and big houses, the very wealthiest, to pay a single extra penny through the tax system to balance the books. They have made an ideological choice to cut, cut, cut way beyond what is necessary and to single out only one section of the population - the working age poor - to pick up the tab for the mistakes made by the banks."
Clegg refused to rule out forming a coalition that would install the leader of the second-placed party in Number 10 but said that in order to ensure any administration had legitimacy the largest party after the election would have the right to try to form a government first. He said: ""I don't happen to think that, for instance, looking back on it, that if a Labour party had entered into a coalition that it would have lasted six months because it didn't have the basic legitimacy in the eyes of the British people."
He added that "of course you might have to" consider an alternative government if the party with the biggest mandate was unable to form an administration. Clegg continued: "Just for the sake of argument, if a larger party, with more votes and more seats, can't or chooses not to create a stable government, then we need a government in this country. At the end of the day, one way or another, a government needs to be formed. All I'm saying is that that first step is an essential one because anything that follows it won't be seen as legitimate unless that first step is properly pursued."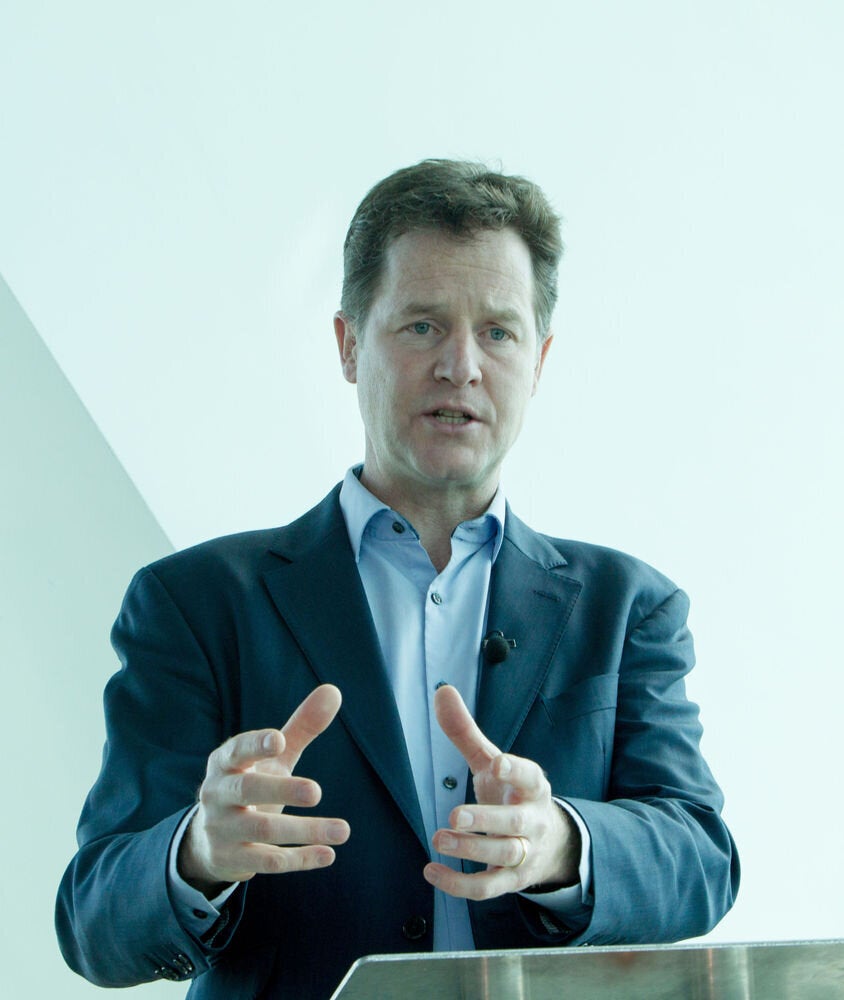 Clegg On Campaign