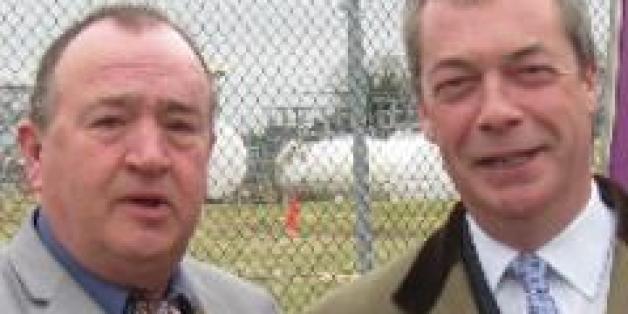 Twitter
A Ukip candidate who retweeted a picture mocking drowned migrants in the Mediterranean has blamed it on his 'large fingers'.
Peter Endean, standing in Plymouth, forwarded a meme describing rescued survivors of a boat sinking as "Labour's new floating voters".
Labour's new floating voters.. pic.twitter.com/viPUpOtT7c

— Allah Hu'Shaitan (@AllahSpeaks) April 20, 2015
The original tweet
It came just days after over 800 migrants drowned after a vessel carrying them from North Africa seek asylum in Europe capsized in the Mediterranean.
Only 27 people were rescued and the Tunisian captain has been charged with multiple accounts of reckless homicide.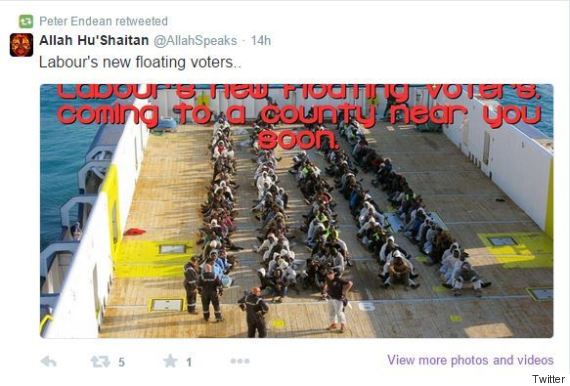 Endean's retweet
Endean said: "I have been trolled. The re-tweet was not intentional or deliberate and totally against my Christian beliefs. Merely a case of large fingers on a small phone.
"However, I do apologise unreservedly for any offence caused to anyone."
@UKIP You need to get rid of Peter Endean to prevent further stupid "mistakes". Claiming his retweet was a mistake doesn't wash!

— Ray Day RN (@RayDayRN) April 21, 2015
An even bigger furore still surrounds comments made by Katie Hopkins, who wrote an article shortly before the disaster describing migrants as "cockroaches".
A petition to have her fired currently has 240,000 signatures.
SEE ALSO