There are 650 MPs being elected on Thursday. The results of who has won and who has lost will trickle in from the early hours of Friday morning. But of those, some are a little bit more interesting than others. Big beasts may fall. And others may arrive.
Identified below are 20 of the most interesting fights and what time to look out for them on election night. The list includes Nick Clegg's fight to hold Sheffield Hallam, Jim Murphy's battle with the SNP in East Renfrewshire and Nigel Farage's tight race in South Thanet.
ELECTION DAY LIVE: Follow the latest news in our live blog
WHERE TO WATCH THE ELECTION RESULTS LIVE TONIGHT
Our picks are, of course, not the only seats to watch. Stephen Bush's run-down at the New Statesman and Alberto Nardelli's analysis at The Guardian are worth a look. We also have a full list of every seat in time order, where you can find your own constituency, here.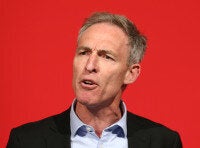 Popular in the Community