The campaign for the 2015 general election focused on one demographic in particular: the youth vote.
As politicians swiftly realised the importance in galvanising the nation's 18 to 25 year olds to back them, more and more efforts were made to engage and speak to young people.
So what do these young people have to say about the outcome of the election? Disappointment with the Conservative victory, frustration with the first past the post system and a hope for a better future are just some of the key issues concerning Britain's youths.
Susannah Keogh, is a 19-year-old student journalist studying Philosophy and Politics at the University of Exeter, which is the constituency she voted in.
"I feel like young people got involved and engaged in this election on an unprecedented scale, from all different political backgrounds. The interaction on social media shows just how much young people care- but I worry people will be disillusioned by the end result. More and more young people voted, but the FPTP system has meant votes have been wasted and voices not heard.
"I definitely feel disappointed by the outcome; I felt real political change was coming and that smaller parties such as the Greens and Plaid Cymru would get the opportunity to have a place on the national scale. A real chance for a more inclusive political arena at Westminster has been lost and this saddens me.
"I worry about the future of the other political parties following the resignations today- it's so important other parties provide a check on the government. Another five years of a Tory government is a depressing prospect. However, I hope the debates this election has sparked will force the Conservatives to at least widen debate and work with other parties."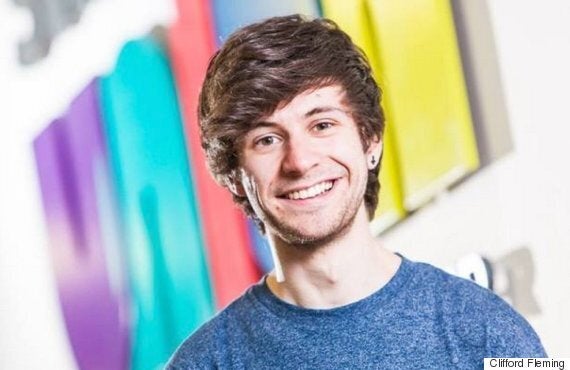 "I am incredibly pleased that Caroline Lucas has increased her majority in Brighton Pavilion. She is simply the best MP this country has.
"Obviously I am disappointed that we face another 5 years of austerity and a Tory government.
"But the biggest issue for me is just how much of a mess our democracy is right now. Voter turnout did not increase. Vote shares for parties do not reflect the number of MPs. We need proportional representation to engage young people in the political process. We need to give 16 and 17 year olds the right to vote. And we need to encourage direct democracy wherever we can."
Naomi Barrow, a 21-year-old living in the Elmet and Rothwell constituency, said she is "incredibly worried" about the NHS.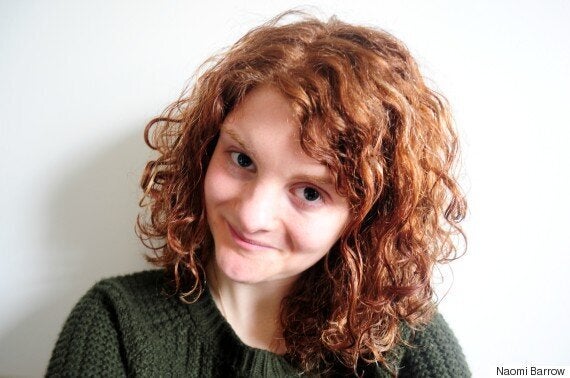 "I hope that this government will help young people get on the housing ladder, as they've promised. I hope that they will leave education alone for a bit and let it settle. I hope that their plans for the economy work as I don't know a lot about the economy so I can't comment on their policies very much.
"I'm incredibly worried about the NHS. It matters a great deal to me, my family and many of my friends and I'm terrified of losing it. I'm worried that the mental health sector will crumble. I've seen a number of friends in the past few weeks enter crisis stage due to lack of appropriate mental health care and that's only set to continue. I'm worried about the more vulnerable in our society, especially the disabled. I've seen a lot more ableism recently and I hope that this government will help tackle that, but I'm doubtful.
"I do think this election has helped to get more young people involved in politics. It's been great seeing young people campaigning and seeing them on TV, and it's brilliant that the 18-24 voter turnout has increased. It's also great to see a new, young, female MP. But we can't let it stop here. Whether people are happy with the election or not, we need to keep speaking up and getting our voices heard."
Soila Apparicio, 20, lives in the Uxbridge and South Ruislip constituency. She is studying Politics and International Relations at New College of Humanities in London.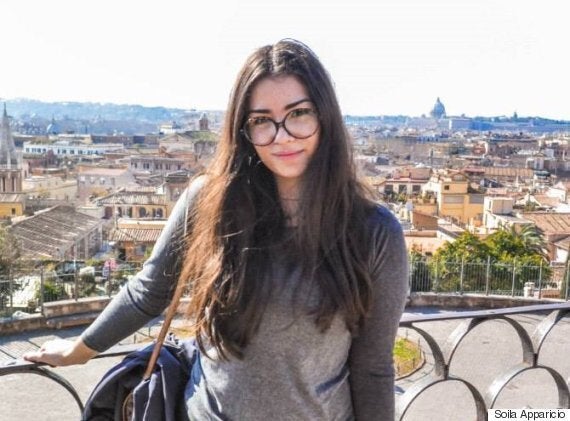 "I am very surprised at the outcome of this election - a Conservative majority was unprecedented. I expected the SNP surge North of the border, and a harsh result for the Liberal Democrats, but again, the sheer level of devastation for them has come at somewhat of a shock.
"I am a young socialist living in now Boris Johnson's Conservative safe seat in Uxbridge and Ruislip South, and knew that my vote would make little impact in my constituency, but it is a disappointment to see the relative success of UKIP across the country and lack of a second Green MP.
"This does however highlight two things for me as a young political commentator. Firstly, our electoral system is outdated and unrepresentative of the political inclinations of our country. I may not be a UKIP supporter, but to see that the views of UKIP, likewise with the Liberal Democrats and Greens, will not be represented as they should is a shambles of the system. We may have voted against AV, but I think this election demonstrates even more why that decision was not equitable.
"Secondly, our nation is divided, through nationalism and through fear. The Labour Party have failed to stand up against austerity, paving the way for the SNP to represent that view more cohesively in Parliament. Yet, the country has elected to stick with austerity, to my genuine shock, and look to hopeful economic recovery.
"I only hope that after this, the country will not fall further into apathy."
Bradley Allsop, 22, is a Young Greens member living in Northampton and voted for the first time in the general election.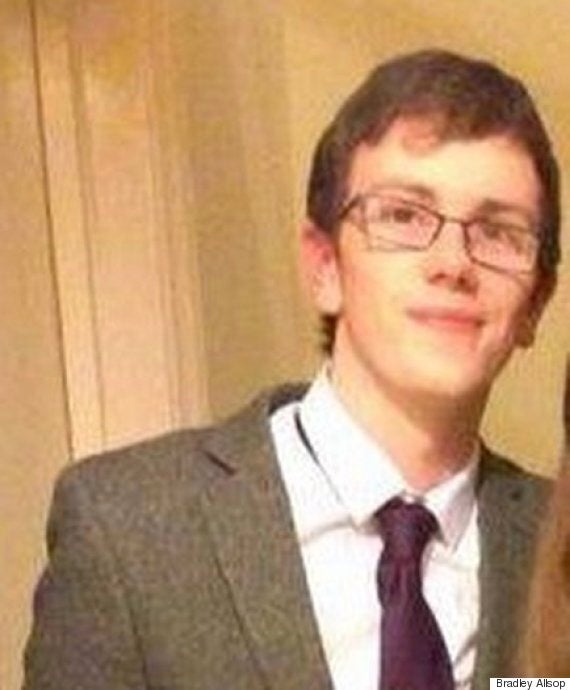 "The election as a whole felt for me very uninspiring- battles focusing on key seats and swinging thin slices of the electorate: this is what politics has become now.
"I'm very worried about what is going to happen to this country over the next 5 years, from the NHS and the welfare state to any meaningful action on climate change. I have a feeling the last 5 years are going to look like an easy ride compared to what's coming.
"To see a 20-year-old SNP student [Mhairi Black] beat the campaign chief for Labour was incredible- so much good work has been done by so many organisations from Bite the Ballot to NUS to get young people engaged.
"There is so much work to be done to really give my generation hope in politics again, particularly given another Conservative government likely to continue to destroy education, but I believe we are slowly getting there."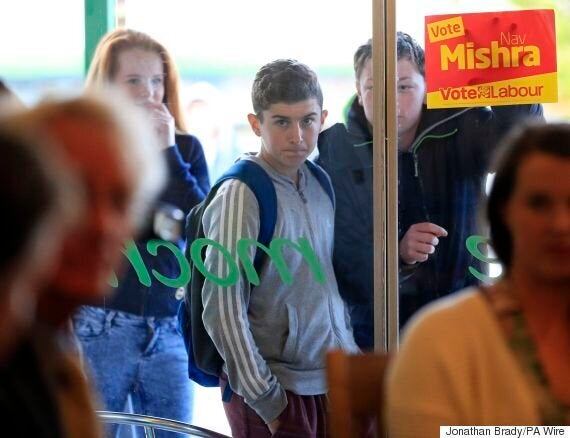 Young people hold flyers for Labour candidate Nav Mishra against a window while inside Nick Clegg visits Starting Point in the Woodley Precinct, Hazel Grove as his election campaigning continues.
Rhianna Voice, is an 18-year-old A-level student living in the Lichfield constituency in Staffordshire, who attends school in Birmingham and is "very interested" in politics.
"As a first time voter, eighteen just over a month ago, one thing struck me in particular and that is the polarisation and patronisation of the electorate and the damage it can do.
"I am of the belief that everyone should vote and it is certainly necessary to have organisations reminding people to register and informing them of the process itself, such as Bite the Ballot. Despite this, it seems inherently damaging to split the electorate along minority lines.
"The polling booth is perhaps the only place where nothing can separate us, race, gender, age, sexuality and that is what makes it so great a privilege. By suggesting that any one group has their own particular issues and insinuating or outright advocating that these should be considered in isolation to the electorate as a whole we are harming our democracy.
"In 2015 we are better than segregation and separation. We should surely be focusing on making the concerns of these groups those of the electorate in general and until this happens we have a long way to go."
Charles Simpson is a 20-year-old politics student at Newcastle and was at the Peterborough count.
"The big challenges for me are over the EU and Scotland. Having grown up in Scotland and voted in the referendum I am terrified that the unionist elements in Scotland, and Cameron's government won't do enough and let Scotland reach the point where it's more hassle to keep it than to let it go.
"Much like we could sleepwalk into independence, we could sleepwalk out of Europe. Complacency and indifference are no match for populist nationalism.
"By shrinking away from the world we lose friends, influence and investment. David Cameron has proved that he is a better leader than the rest, I hope he uses his newfound majority to bring this country together, or else my generations' future will be paying the price.
"I haven't seen any figures yet on how young people voted but it needs to increase. Buzzfeed and #milifandom is funny for a while but I don't choose my MP on how strong a social media campaign he or she is running and yet often this is the most young people will engage with politics.
"More political education is needed, within that it needs to make clear that it's a responsibility to decide. For you may not be interested in politics but politics takes an interest in your life.
"If there's one thing that this election taught me is that young people do care and I look forward to see where they'll take us in the future."
Mita Desai, chair of the British Youth Council urged the Conservatives to remember the young people who had voted the party into power. "We know that it's really important to young people that decision makers keep their word so we'll be reminding them to keep their promises.
"Politicians cannot afford to fail young people. It's simple. Remember our vote, or lose our vote!"