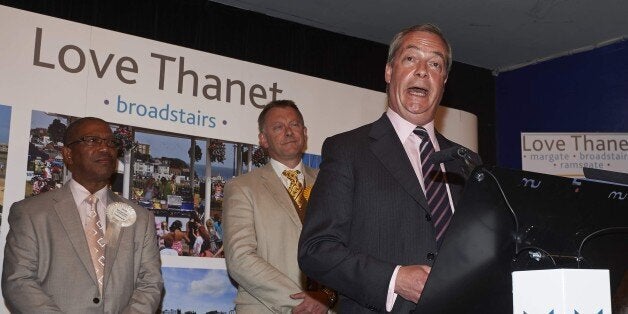 No, we're not out of the #GE2015 woods yet... Ukip voters have been venting their frustration at Nigel Farage's loss in South Thanet by claiming to vote was rigged to keep him out of parliament.
Angry Ukippers are using #ThanetRigged to claim the party taking the council but losing in the general election is proof of some shady goings-on.
Some party faithful are claiming a local conspiracy because the count took hours longer than usual, and coupled with Ukip's shock council poll victory today at Thanet, obviously suggests someone is having them on.
They also began to target journalist Isabel Hardman, who said she had word Farage had lost, but said so before the count had even started.
To which she responded jovially:
But that hasn't of course, stopped the rest of Twitter from also helpfully pointing out their own theories to support a Thanet South conspiracy:
The real reason for the local council/Westminster split, however, may be a lot more simple. The constituency turnout was 70% for the general election, but historically only sat at 40% in the locals.
So what's really happened, it seems, is that Ukip voters were the only ones who actually bothered to turn in their ballots in the local elections while Tories and Labourites ignored the councils and just voted in the general election, letting the Conservative candidate cling to power.
For what it's worth, with some results still to declare, Ukip has already returned 31 out of 56 councillors in Thanet, taking control of the authority.
Marathon election counts have ground on into the third day with Tories extending their run of council poll triumphs.
With results in from 250 out of 279 authorities, Conservatives have made 490 net seat gains, Ukip 47 and Greens 11.
Liberal Democrats have 322 net losses and Labour 160.
There were 321 losses for others.
Tories gained control at Babergh, Basingstoke and Deane, Brentwood, East Lindsey, East Staffordshire, Eden, Gloucester, Herefordshire, High Peak, Mole Valley, Newark & Sherwood, Poole, St Albans, Scarborough, South Gloucestershire, Staffordshire Moorlands, Taunton Deane, Teignbridge, Torridge, Waveney, Winchester, Worcester and Wyre Forest.
They captured Amber Valley, Gravesham and North Warwickshire from Labour, Hinckley & Bosworth from Lib Dems and Richmondshire from independents.
But they lost overall control at Tendring.
Labour's biggest prize so far was at Bradford where it won from no overall control (NOC).
It also gained from NOC at Stockton-on-Tees and West Lancashire but lost Plymouth, Stoke-on-Trent and Telford and Wrekin.
Lib Dems lost to NOC at South Somerset, Three Rivers and Watford.
Six authorities -Bath and North East Somerset, Bournemouth, Broxtowe, Guildford, Middlesbrough and Redcar and Cleveland - are not expected to produce final results until Monday.
With counting completed at Thanet, Ukip has 33 seats, Conservatives have 18, Labour four, and independents one.
Liberal Democrats, who failed to hold Eastbourne's parliamentary seat, easily retained control of the council.
And of course Ukippers, along with their Green Party brethren - who also only claimed a single seat despite winning millions of votes - would be better off focusing their attention on changing the voting system: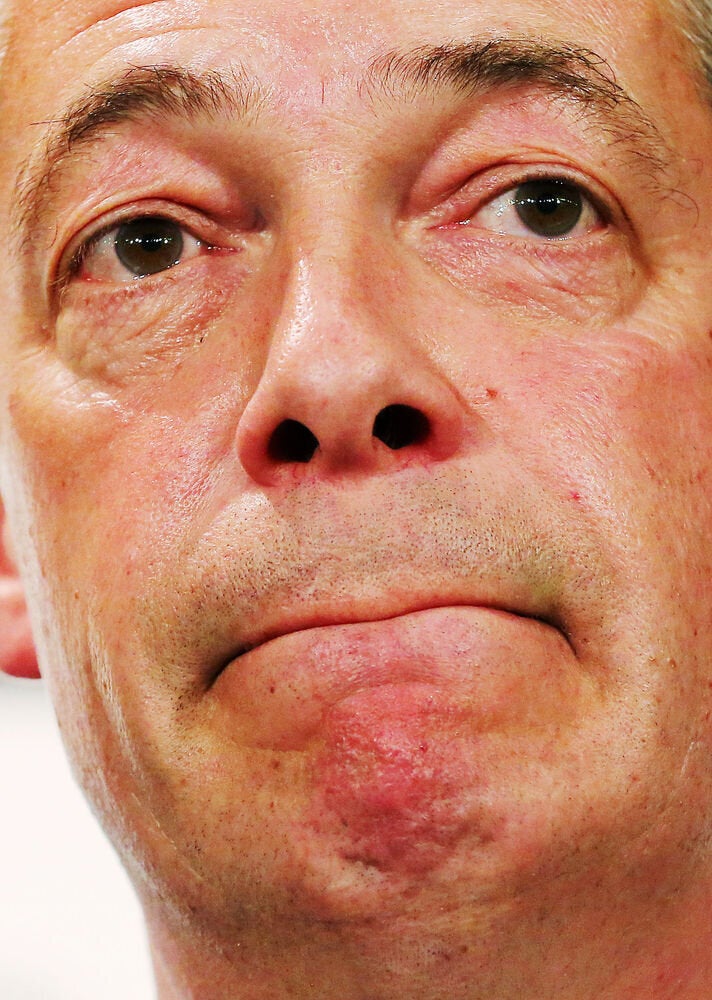 Nigel Farage stands down as Ukip leader