Five international footballers, including former Tottenham midfielder David Ginola, have demanded Qatar abolish the labour system that allows migrant workers to be "held hostage on the world's biggest building site" ahead of the 2022 World Cup.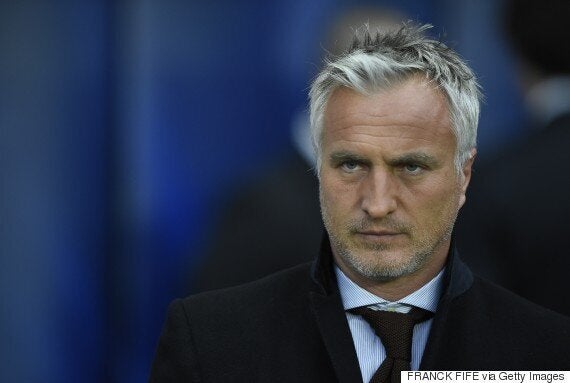 Former French football player David Ginola waits for the begining of the UEFA Champions League quarter-final first leg football match Paris Saint-Germain vs Chelsea, on April 2, 2014
Among the signatories is former England international Lee Dixon, former French international Vikash Dhorasoo, current LA Galaxy midfielder and US international Robbie Rogers and Moroccan defender Abdes Ouaddou, who personally experienced the draconian kafala system whilst playing in Qatar.
The letter, organised by campaign group Avaaz, reads: "Over one million workers, a majority of them immigrants from poor nations, are effectively held hostage on the world's biggest building site which experts say could see 4,000 people dying even before the first ball is kicked. The name of this beautiful sport should not be sullied by the blood, sweat and tears of those who are building this spectacle. We call on FIFA, Qatar and all the construction firms profiting from this business to abolish this kafala system."
Under kafala laws, local companies sponsor foreign workers, meaning the employee's right to work is entirely in the hands of the employer. This leaves the worker open to exploitation; in some cases employers even take worker's passports, meaning they can no longer leave the state. Labourers are then forced to live in terrible conditions with no rights and no recourse to legal action.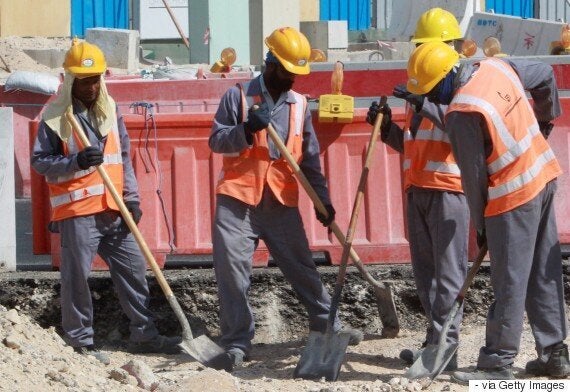 Workers are seen at a construction site in Doha, on November 16, 2014
According to Avaaz, Western construction companies benefiting from cheap labour in Qatar are risking potential liability under EU and US legislation for corruption and bribery in the labour supply chain.
Alaphia Zoyab, Global Campaigner with Avaaz, said: "Young men from South Asia are working under slave-labour laws while the profits continue to pour into FIFA and the building firms. People and footballers across the world are now speaking as one -- Qatar must end this kafala system which belongs in another century."
Ouaddou, who played for Fulham and Nancy, said: "We must stop the archaic kafala system which is little more than slavery. It's time for the world of football to end the tragedy in Qatar."
Speaking on BBC 'Newsnight' on Wednesday, Ginola, 48, said he would be willing to take over from FIFA President Sepp Blatter, adding that "every single thing" about the association needed to be changed.
"We are talking about the main sport around the world, the most popular sport," he said. "The least FIFA can do is show a little faith towards the people, starting with postponing the election taking place in two days time. Can you imagine an election of a prime minister taking place with a cabinet minister being arrested on suspicion of corruption? I don't think so."
Here are some of the reasons why FIFA is a terrible organisation: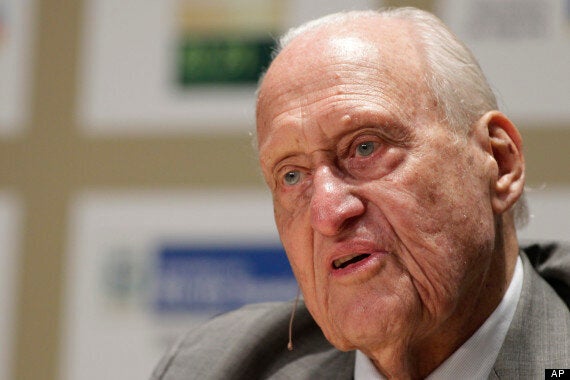 15 Reasons Why FIFA Is The Worst
Related