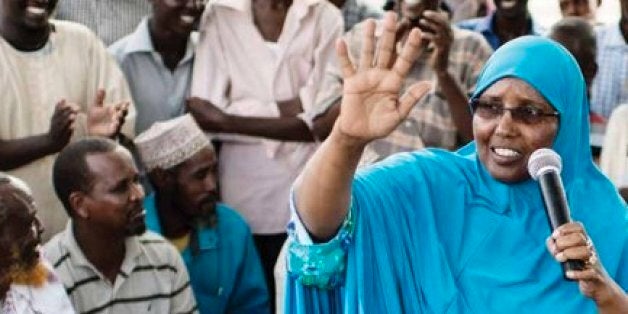 A major campaign tackling violence directed at frontline women's activists will be launched on Tuesday after an ActionAid survey revealed that nearly two-thirds of women working in the field reported a deterioration in their safety and security in the last two years.
ActionAid said that such targeting is severely hindering progress to stop violence against women and girls, despite decades of political attention and numerous international human rights commitments.
In September, countries will have the opportunity to adopt a set of global goals outlined by the United Nations to end poverty, protect the planet, and ensure prosperity for all.
ActionAid is calling on David Cameron's government to work with its international partners in the UN to help eliminate all forms of violence against women.
The organisation's survey found that:

62% of women's rights activists felt less safe than they did two years ago and of these, 19% said they felt much less safe
Of the respondents who said they felt about the same or safer, 56% still reported cases of harassment or fear of harassment
80% of activists working on abortion or on lesbian, gay, bisexual and transgender rights felt less safe or much less safe with 20% reporting no change. No one working in these fields felt safer than in the past
Of specified threats, half came from politically motivated groups, including armed militias, 42% cited governments, 35% religious groups and 12% police
The research shows serious gaps in the implementation of commitments to end violence against women including funding shortfalls and accountability failings, including the non-prosecution of violent attacks.
Meanwhile women's collective action – which is critical to challenging violence – is increasingly constrained by political repression, inequality and religious fundamentalisms.
In a study of 70 countries, women and girls are almost twice as likely to experience violence in nations that have weaker civil rights.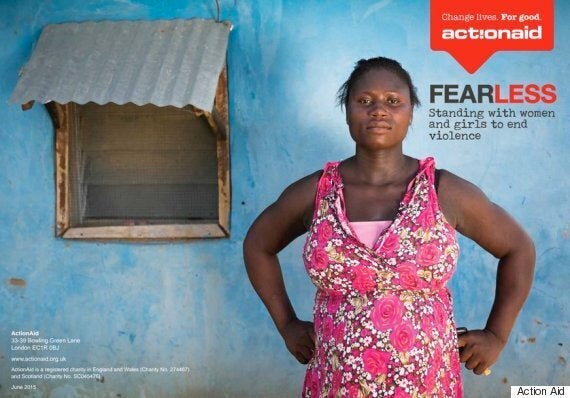 ActionAid's latest campaign is urging the British government to tackle violent threats made towards female activists
Samira Hamidi from the Afghan Women's Network said: "Opposition groups have repeatedly threatened me. There are no prevention and protection mechanisms by my government where any women, but particularly women human rights defenders, can be supported."
Lucia Fry, head of policy at ActionAid, said: "Sadly, the work of fearless women standing up against violence is being eroded by increasing intolerance of dissent and the rising influence of fundamentalist agendas that are anti-women's rights.
"More and more women are facing the fear of violence and its consequences for them and their families.
"As our survey shows, women activists from countries as diverse as Afghanistan, Nigeria, South Africa, Brazil and the USA have all seen threats of and violence increase, making them insecure and hampering their efforts to improve women's lives and end violence in society."
ActionAid says that many governments are failing in their international obligations to eliminate all forms of violence against women.
The campaign urges the UK and the international community to champion the anticipated target on eliminating all forms of violence against women in the UNs' forthcoming Sustainable Development Goals, ensuring adequate financing and the full participation of women's organisations to ensure its implementation.
Ms Fry said: "The last government showed good leadership on tackling violence against women internationally and we look forward to the new government taking this to the next level.
"This means the Prime Minister leading calls to secure the new violence against women target in the Sustainable Development Goals, and working with other governments and women's organisations to make sure this target is met.
"If the world does not act now, women and girls will continue to pay with their bodies, their opportunities and their lives for generations to come."