Jeremy Corbyn is a 66-year-old Member of Parliament who represents Islington North. He is now currently leading the polls in the race to succeed Ed Miliband as the next leader of the Labour Party, having gained the 35 nominations from colleagues needed to scrape a last-minute entry into the race.
He is favourite to be elected to the top job, after a poll carried out by YouGov for The Times put him on 53 per cent of the vote, with shadow health secretary Andy Burnham trailing behind on 47 per cent.
Despite his apparent popularity, he has remained on the party's fringes for the best part of thirty years. He is one of Labour's most rebellious MPs and has defied the whip 610 times since 1997.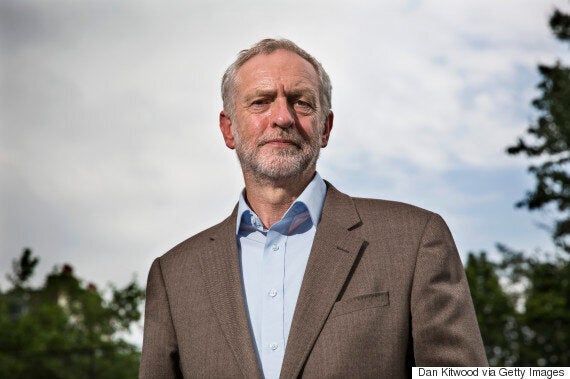 Jeremy Corybn could become the next Labour leader
He first entered politics as a Labour councillor in Haringey at the age of 25. Nine years later, in 1983, he was elected as the MP for Islington North with a clear 15 per cent majority. Corbyn announced his intention to run for deputy leader in 2006, but soon after backed out, believing he would not be successful.
The veteran parliamentarian's popularity is bolstered by workers unions, as he is sponsored by UNISON. He is also is known for speaking at various TUC (Trade Union Congress) rallies.
Fellow hard-left political commentator, Owen Jones, supports his work, writing in a piece for The Guardian: "I've known Jeremy for years, and have shared numerous platforms with him on issues ranging from peace to social justice. He is the very antithesis of the negative caricature of an MP."
Parliamentary groups he is a member of:

Labour's Socialist Campaign Group
PCS (Public Commercial Services)
RMT (Rail, Maritime Transport Workers Union)
Fire Brigades Union (FBU)
National Union of Journalists (NUJ)
Justice Unions
Family Court Union
Trade Union Group
Performers Alliance
Defend Council Housing
Corbyn recently rebelled against deputy Leader Harriet Harman's instruction to abstain on the Conservatives' Welfare Bill, writing: "The Bill is rotten and indefensible. Instead of attacking the working poor we need a modern, fairer economy."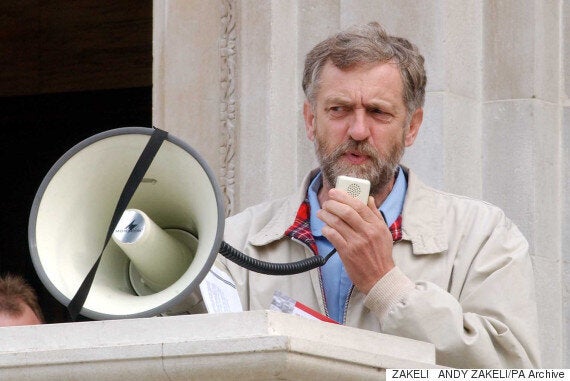 Corybn has been sponsored by trade union, UNISON
He has been heavily criticised by many members of the 'New Labour' movement, including ex-Prime Minister Tony Blair. In his biggest intervention in the Labour leadership debate so far, Blair said that party members have to choose between their "heart and head" when voting, adding that members who supported Corbyn should "get a transplant".
Liz Kendall, another candidate battling him for the top job said she would refuse to serve in a Corbyn-led cabinet if he were elected. She added: "It would be disastrous for the party and disastrous for the country and we would be out of power for a generation."
Corybn's politics have even been compared to the populist ruling-party, left-wing Syriza in Greece. The Islington MP supports scrapping tuition fees – paid for by increasing tax on company profits, cutting subsidies for businesses, stronger anti-tax avoidance rules and the richest paying the greatest proportion of tax.
The Wiltshire-born politician has also this year claimed the least amount of expenses of any MP during his time in Parliament and has been crowned five-time champion of the coveted Parliamentary Beard of the Year award.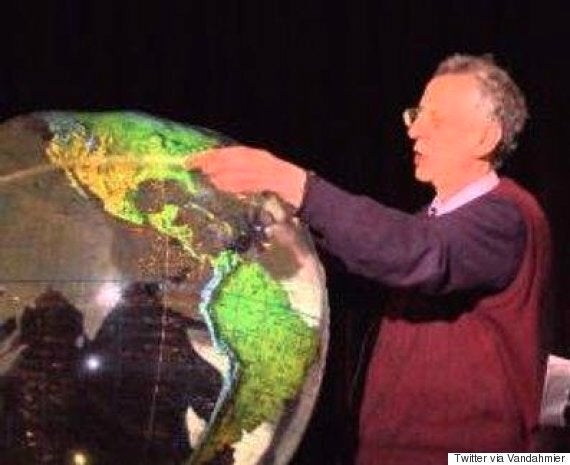 Corybn's brother Piers is a weather forecaster (Via Twitter)
Corybn's brother, Piers, a weather forecaster, has been scrutinised for his oddities after reportedly writing to newspapers decrying "global warming hysteria".
He runs a long-term forecasting company named Weather Action, they claim to be able to predict forecasts twenty years in advance.
Ballot papers for the leadership election will be sent out on 14 August and voting can take place by post or online. Result will be announced on the 12th September.
All party members, registered supporters and affiliated supporters, including those joining via a union, are allowed to vote.