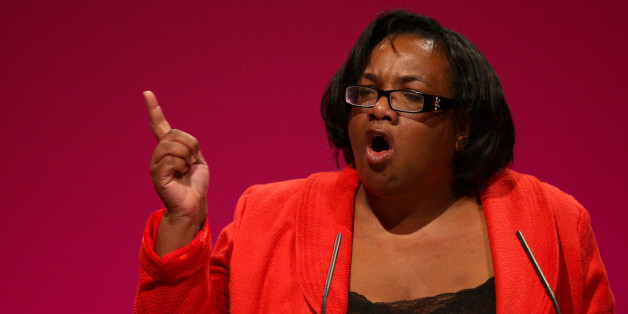 Dave Thompson/PA Archive
Left-wing stalwart Diane Abbott hit out at an unlikely target of right-wing media bias on Monday, accusing The Guardian of harbouring an unrelenting prejudice against Labour leadership hopeful Jeremy Corbyn.
The Hackney MP claimed the favourite to succeed Ed Miliband had been subjected to a "relentless narrative", evidenced by 20 articles disapproving of Corbyn, published in the traditionally left-leaning paper over a seven-day period.
In a tweet on Monday afternoon, Abbott wrote: "Relentless anti-Corbyn narrative by Guardian 20 articles in 7 days".
Relentless anti-@jeremycorbyn narrative by @guardian 20 articles in 7 days via @the_awakend http://t.co/VBduwLubbX

— Diane Abbott (@HackneyAbbott) July 27, 2015
She linked to a list of stories, including 14 comment articles, many from longstanding contributors, as well as a live blog on Tony Blair's recent attack on Corbyn, complemented by key quotes from the Islington MP's own speech, laying out his economic policies.
The MP published a second post claiming that Matthew d'Ancona, successor to Boris Johnson as editor of The Spectator, now a columnist for The Guardian, had authored one of the few fair articles on Corbyn's candidacy.
She went on to claim that most writers on the publication were "HORRIFIED" by an apparent surge in popularity for her fellow London colleague in Parliament.
Bizarrely one of the fairer articles on @jeremycorbyn in @guardian is by Tory @MatthewdAncona most other writers HORRIFIED by Corbyn surge

— Diane Abbott (@HackneyAbbott) July 27, 2015
The Guardian did not respond to a request for comment by the time this story went live.
READ MORE: