Authorities in Australia thought they were "very ready" for a smoking ban to kick-in at a remand prison in the state of Victoria on July 1.
The ban came with 18-months notice and the government had worked with anti-smoking group Quit Victoria to tailor programs specifically for inmates. And it appeared to be working. On June 30, the Australian Broadcasting Corporation reported that just 10 percent of inmates would be going cold turkey when the ban came into force the following day. Previously, it was thought that 85 percent of them smoked, so if nothing else, before the ban even came into effect, authorities had cut smoking-rates by 75 percent.
But that very day inmates at Ravenhall Prison chose a fitting way to let politicians in the nation's capital, Canberra, some 660km (410miles) away, know what they really thought of the ban - they sent a smoke signal.
Plumes of black smoke could be seen billowing from the correctional facility around midday, after fires were lit in cells, and outdoor wheelie bins were set ablaze. Two further fires were lit at the nearby Port Phillip Prison.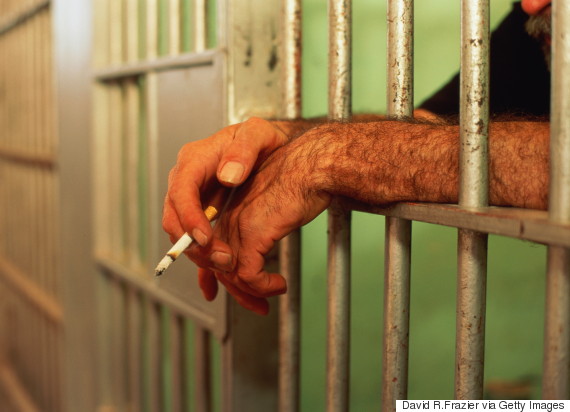 The government intends to ban smoking in all 136 prisons in England and Wales, plans that have previously been sidelined over fears of prisoner unrest
About 300 inmates ran amok at the correctional facility in a 15-hour riot that caused an estimated £5 million in damage.
Two-hundred prison staff were evacuated, as heavily armed police stormed the correctional facility to quell what was called one of the worst riots in recent memory. The unrest lasted several more days (and another fire was also lit the following month) and sparked a political blame-game and calls for the ban to be postponed until a proper transition program was in place. Officials later confirmed that prisoners accessed private information about guards during the riots.
Fears over prisoner unrest in the UK, according to Terry Fullerton, a member of the Prison Officers Association's national executive committee, has so far derailed plans to introduce a smoking ban in British prisons, where four in five inmates smoke. He told The Guardian the association had been pushing for a ban since 2007, when the smoke-free public places law came into effect. At that time, prisons in England were given a partial exemption.
Mr Fullerton said: "We got close to starting pilot schemes in 2010 and 2012, but at each point when we thought we might move forward, operational stability was given as a reason for not proceeding.
"We are the only group of workers in the country that have to go to work and suffer the effects of second-hand smoke."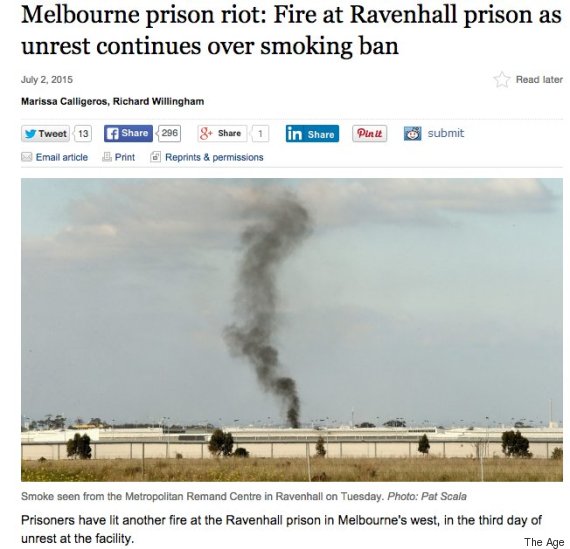 Smoke can be seen billowing from Ravenhall Prison in Melbourne following riots there over the smoking ban; pictured above is a story about it in The Age
His assertions are backed up here in a letter to the Ministry of Justice (MoJ) from November 2011.
But last week the BBC reported that plans to ban smoking in UK prisons were advancing, with ministers hoping to make the first-jails smoke-free next year. It's thought the government intends to ban smoking in all 136 prisons in England and Wales. Smoking is currently allowed in prison cells and exercise yards. The BBC said the privately run Parc Prison in south Wales is expected to go smoke-free next year and that publicly run jails in Wales and South-west England are likely to follow.
The MoJ is yet to detail its plans, saying "nothing has been determined". But in a statement said: "We are continuing to consider how to reduce the prevalence of smoking across the prison estate but the safety and security of prisons will always be our top priority."
ON THE BLOG: What Is Really to Be Gained From Banning Smoking in Prison?
The Scottish Prison Service has said it hopes to have a smoke-free prison plan in place by Christmas. The Northern Ireland Department of Justice reportedly wants to keep its status quo. Inmates there can smoke in their cells and certain open spaces.
It is believed legal challenges by prison officers and inmates about the effects of passive smoking has prompted the ban to be reconsidered in the UK. One recent case involved firm Leigh Day & Co issuing a judicial review on behalf of a unnamed prisoner who argued that being forced to share a cell with a smoking prisoner was a breach of his human rights.
The ministry is said to have been aware of the impact of second-hand smoke on prison guards and inmates for eight years. Reports sent to it by the Tobacco Control Collaborating Centre between 2007 and 2008, which tested air-quality at several prisons, concluded: "There seems little doubt that allowing a continuation of smoking behaviours in prison settings does expose staff and fellow inmates to unhealthy levels of particulate contamination."
A lawyer working for Leigh & Day, Sean Humber, on Monday, called on the ministry to release finding into air quality testing conducted in prisons during 2014 and 2015, after it declined a request he made under the Freedom of Information Act. The ministry confirmed it had tested 10 prisons in England and Wales but told him its findings had "yet to be finalised".
Mr Humber said he had also requested any reports the ministry had received since 2007, such as those detailed above by the Tobacco Control Collaborating Centre, but that request was also declined, with the ministry telling him: "There is a risk that the 2007 report may contain misleading information and that to release the report could lead to an inaccurate impression causing damage to staff morale which would be likely to prejudice the maintenance of security and good order in prisons."
But there is no shortage of readily available reports supporting the ban.
The Offender Health Research Network in February 2014 concluded: "The applied logic behind the concept of parity of esteem is directly applicable when considering the introduction of total smoking bans in prison establishments.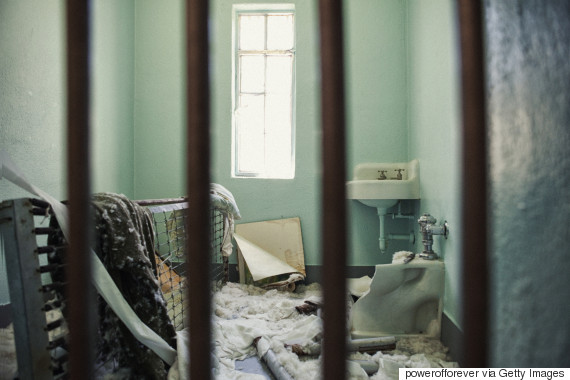 The prison riots in Melbourne were believed to have caused £5 million in damage; around 300 inmates lit fires, broke walls and smashed windows in a protest over the smoking ban (stock image)
"Anti-smoking legislation was introduced specifically to reduce the harms resultant from tobacco use. Prisoners are entitled to this protection as much as anyone else in our society."
The Prison Officers Association has compared its members work situation to that of bar staff before smoking in pubs was banned, and said "all we are asking is for something that will help protect our members".
It was backed last week by comments from the Prison Governors Association, which was reported as saying it "cautiously" supported the ban, although conceded it could cause "stability issues". Its interim president Andrea Albutt, who is said to be heading up a team implementing the ban, said any changes must be introduced in a "safe and staged" way and warned banning smoking could turn tobacco into a jail house "currency".
That's what has effectively happened in New Zealand where a ban was introduced in July 2011, according to Auckland Prison inmate Arthur Taylor. The career criminal, who has clocked-up over 150 convictions, knows the pros and cons of the smoking ban argument intimately. Despite being a non-smoker, he won a landmark court battle proving the ban in New Zealand was unlawful, invalid and of no effect.
In a decision that can be read here, Justice Brewer ruled: "Forcing prisoners into nicotine withdrawal is not humane."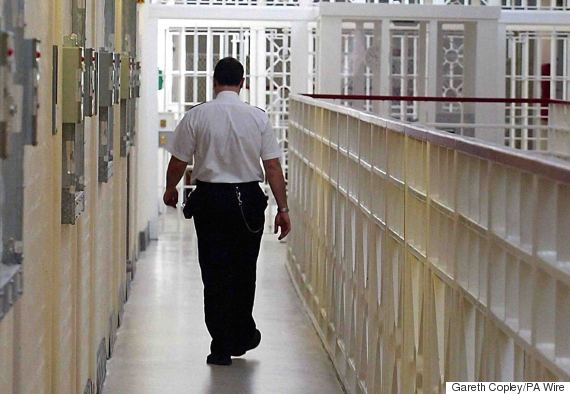 Reports from as early as 2007 concluded: "There seems little doubt that allowing a continuation of smoking behaviours in prison settings does expose staff and fellow inmates to unhealthy levels of particulate contamination"
The government department in charge of prisons in New Zealand, The Department of Corrections, then back-tracked and introduced legislation to retrospectively validate their ban.
Taylor, who temporarily overturned the ban without a lawyer, later told this reporter: "It shouldn't be incumbent on me to give [The Department of] Corrections legal advice, but if they're not going to get any before introducing it [the ban], I guess I have to."
(Taylor has since won another landmark case against the New Zealand government, giving prisoners the right to vote).
Four years after the ban in New Zealand, Taylor says tobacco is just another contraband item being traded, selling for around £4.30 a gram, making a 25g pack of tobacco worth £107. He claims prison guards play a key part in maintaining supplies. He also alleges that the ban has increased violence by as much as 150 percent, contributed to suicides, and caused prison guards who smoke, to also suffer.
He said: "So the official (smoking) ban has resulted in a massive corruption issue."
In a blog for The Huffington Post UK about Britain's proposed ban, Taylor writes: "What is really to be gained from inflicting undoubted misery (and I have no doubt loss of life) on your prisoners and guards?"
Taylor's claims aside, the smoking ban in New Zealand has had some indisputable success. Within its first year of being implemented, the air quality in New Zealand prisons was said to have improved by 50 percent.
Just like in Australia, inmates in New Zealand were given plenty of notice about the ban, and all the help they needed to quit. Officials in the UK have not commented on how much notice prisoners will be given, or what assistance they will be offered to help them quit smoking.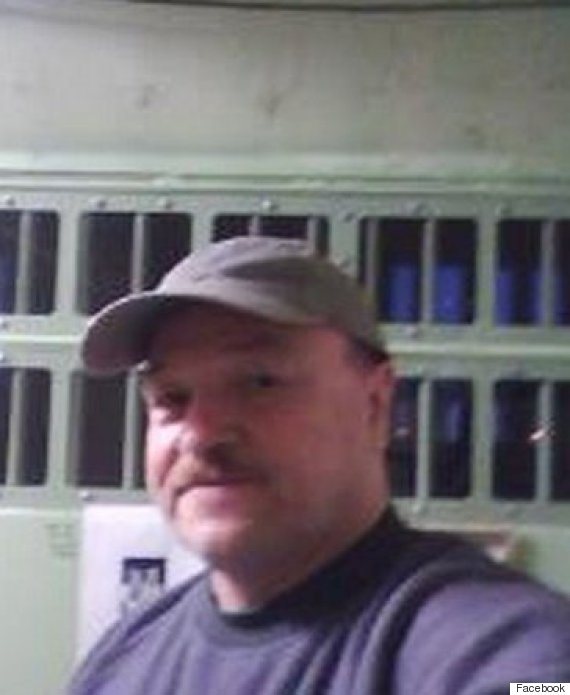 Auckland Prison inmate Arthur Taylor won a legal fight to prove the smoking ban in New Zealand was "unlawful, invalid and of no effect"
Just like in the UK, management company Serco has a hand in running prisons in New Zealand. It looks after two in Auckland, one of which made headlines this month after gangs began posting their fight club videos to YouTube.
The Isle of Man prison was the first to go smoke-free in Europe after it adopted the policy in 2008 when an old prison was replaced with a new facility.
In January 2013, the use of tobacco products was banned at Guernsey's Les Nicolles prison. Young Offender Institutes (for juveniles under 18) and Mental Health Units in England have been smoke-free since 2008.
Writing in the New Scientist, Deborah Arnott, chief executive of campaigning public health charity Action on Smoking and Health (ASH), argued the media was too quick to seize upon riot fears, rather than focusing on what was effectively a human rights issue, one concerning the health and wellbeing of inmates and staff.
Razor Smith, who served three decades behind bars for armed robberies, offered a different perspective. He told the BBC: "If you were to take it away from them, after they've had it for so many years, it becomes like a war of attrition with the prison system and they then see the prison system as taking something away that is legitimate, that you're allowed to do outside - and obviously there will be violence."
Prisons in the US have been adopting smoke-free policies since the 1990s.
According to ASH all of its 105 federal prisons are smoke-free in indoor areas. And as of April, 2014, 20 out of 50 states banned tobacco and smoking from prisons altogether. In Canada federal prisons adopted a smoke-free policy in indoor areas in 2006.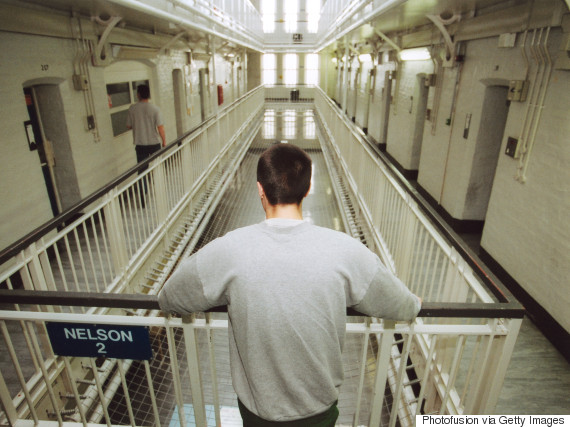 Prisoners are often battling drugs and alcohol addiction when they entered prison, have mental health issues, and have been separated from their families, so banning smoking, one prison boss said is "a bridge too far for many people"
A UK prison smoking ban looked destined to be introduced early last year after Public Health England, NHS England and the National Offender Management Service published a joint commitment to support it in 2013. Plans for a pilot-scheme were said to have been well advanced by September 2013, according to ASH.
However, just over six months later those plans were put on hold - permanently. In April justice minister Jeremy Wright told the House of Commons that the National Offender Management Service supported the "desirability of attaining a smoke free prison estate in the future".
But, he added: "The timing of that implementation will take account of the operational realities of running safe, decent and secure prisons and in particular the impact any smoking ban may have on the general safety of staff and prisoners.
"Therefore the decision on timing to move to smoke-free prisons will reflect an operational assessment of risk, which will include an assessment of potentially adverse impact on prisoner behaviour and how this risk can be minimised and effectively managed."
The Prison Officers Association called the decision a "great backward step which will have a significant impact on the health and wellbeing of prisoners and staff alike".
But if the performance of Melbourne prisoners is anything to go by, perhaps Mr Wright, was right, to be cautious.
In Australia smoking bans are already in place in Tasmania, Queensland and Northern Territory prisons, and New South Wales is also soon to follow with the expectation all prisons will be smoke-free this year. But after the riot, Western Australian Corrective Services Minister Joe Francis, voiced his resistance. In his prisons' inmates can still smoke in designated outdoor areas.
He told a Perth radio station: "As a former smoker, I can tell you it's a bloody difficult habit to kick."
Mr Francis went on to explain that many inmates were already battling drugs and alcohol addictions when they enter prison, often had mental health issues, and had been separated from their families. Being prevented from smoking, he said, was "a bridge too far for many people".
He concluded: "Prisoners are sent to prison as punishment, not for punishment."
SEE ALSO