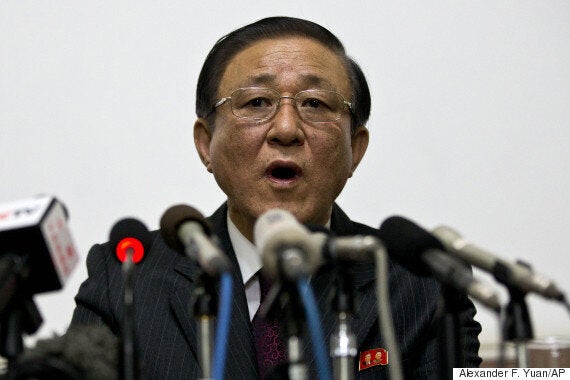 North Korean Ambassador to China Ji Jae Ryong speaks at a press conference held at the North Korean Embassy in Beijing, China, Wednesday, Jan. 29, 2014
On Tuesday Pyongyang's ambassador to China struck a similar tone, reminding the world his country has no interest in an Iran-style nuclear disarmament deal because North Korea is a "nuclear weapons state."
Ji Jae Ryong told reporters that the Iranian nuclear deal reached earlier this month was an achievement made through protracted efforts, but that North Korea was different to Iran because it is "a nuclear weapons state both in name and in reality." He said: "We are not interested at all in dialogue to discuss the issue of freezing or dismantling our nukes unilaterally first".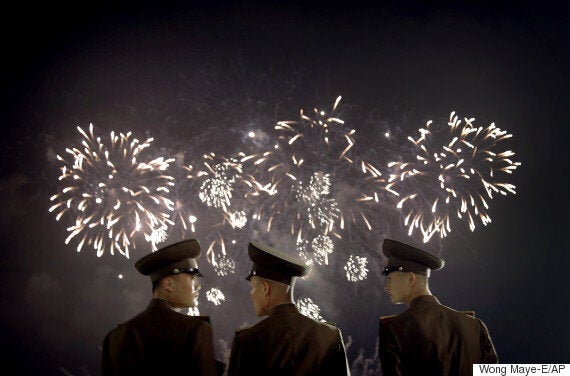 North Korean soldiers watch as fireworks explode, Monday, July 27, 2015, in Pyongyang, North Korea as part of celebrations for the 62nd anniversary of the armistice that ended the Korean War
North Korea's nuclear program is a major regional concern. International talks over North Korea's nuclear disarmament have been stalled since early 2009. North Korean officials called Tuesday's news conference to reiterate Pyongyang's view that the "hostile policy" by the United States toward it is the root cause of tensions on the Korean Peninsula.
The US has stationed troops in South Korea as deterrence against potential aggression from North Korea, a legacy of the 1950-53 conflict.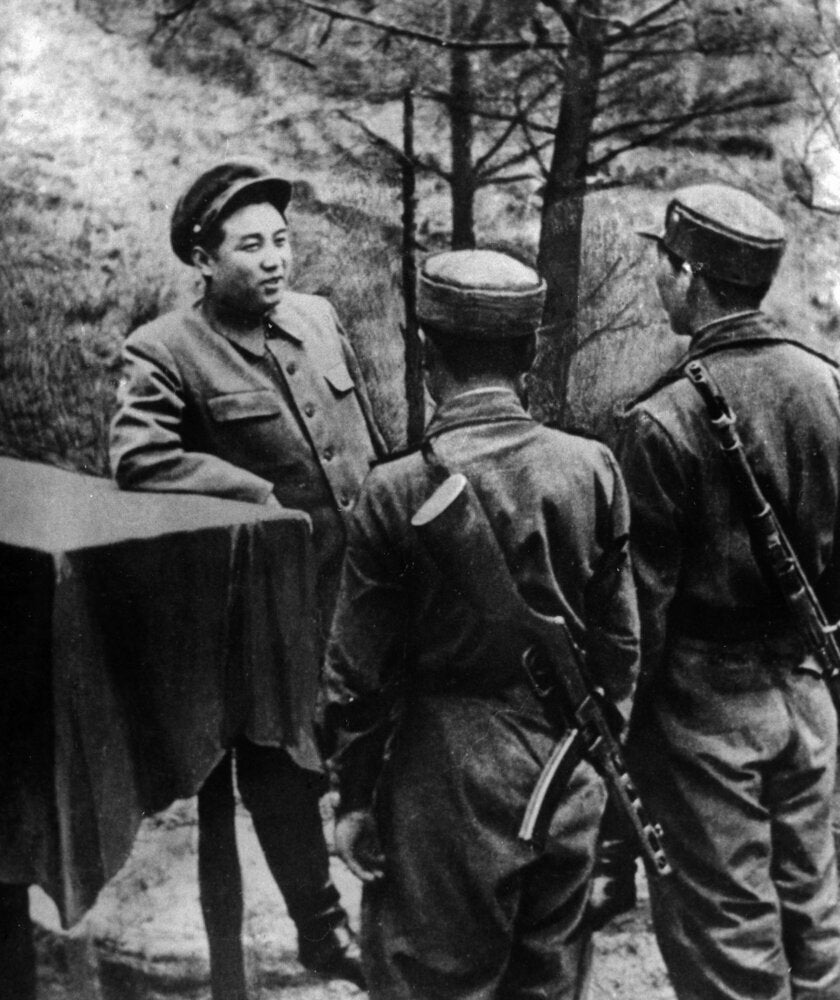 North Korea's Craziest Threats
Popular in the Community