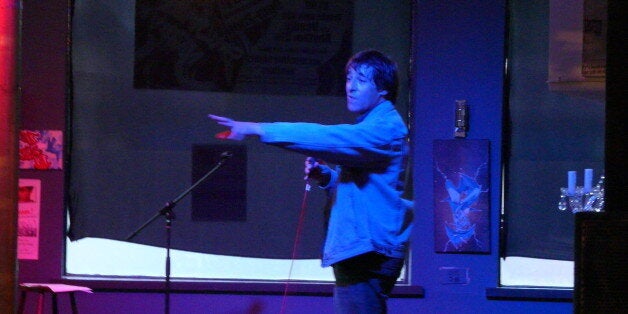 Comedian and writer Mark Steel's ban from voting in the Labour leadership election has fired the starting pistol on a raging debate over the vetting process being employed to stamp out so-called "entryism".
Party officials have been rejecting 'affiliated membership' applications from those feared too radically left-leaning, or rival right-wingers, including the former Tory minister Tim Loughton, deemed to be hijacking the competition by attempting to vote in it.
Steel says he was denied a vote in the election to appoint Ed Miliband's successor, claiming he was told "I don't support their values".
Jokingly, he has previously commented in the Independent: "Every club should be like Labour – you can't join as a new member unless you're already a member.
"Instead of allowing their leadership vote to be infiltrated by outsiders, it would all be much easier if they just let Rupert Murdoch decide," he joshed.
But as a former Socialist Workers Party member and supporter of Green Party MP Caroline Lucas, Steel has been criticised for attempting to join a party whom he previously campaigned against.
Two Labour MPs, Mike Gapes and Tom Blenkinsop, as well as former parliamentarian Tony McNulty, have all suggested Steel's previous associations with other parties should constitute his exclusion from voting in the upcoming leadership battle.
Gapes told The Huffington Post UK: "Support for another party means you can't be a member of Labour; I think the party are right to be very vigorous.
"Just because [Steel's] a famous comedian doesn't mean it should be one rule for him and another for everyone else."
But others have expressed outrage at the writer's ban, some denouncing the decision as "shameful" and "anti-democratic".
Some have leapt to Steel's defence, pointing out that he canvassed for Labour MP-hopeful Nancy Platts in the run up to May's general election.
Others have pointed to the varying political allegiances of other senior Labour politicians, including party stalwart and ex-secretary of state Peter Mandelson, a former Young Communist League supporter.
On Thursday, Steel finally spoke out on the matter, saying he was "fuming" at Labour executives' decision.
"It's a standard thing that clearly goes out to everyone. It says there are two reasons [for rejection]. One is that you don't support the ideals and values of the Labour party. Or you are a member of a rival organisation," he commented.
"I can't think what that can be, unless it's Crystal Palace Football Club or my local snooker club in Croydon. Maybe my snooker club is fielding candidates."