On a recent trip to Northern Ireland to warn locals about the "problems associated with Muslims", Britain First members posed for a picture outside the local mosque. Unfortunately, it wasn't a mosque but a town hall.
The group uploaded a picture of leader Paul Golding and other "local activists" outside the "new big mosque" on their Facebook page, only to be told the building was in fact the Newtownards Town Hall.
The Britain First post read: "Here they are outside the new big mosque in the town. They were outside for less than five minutes when they were confronted by a group of young male Muslims."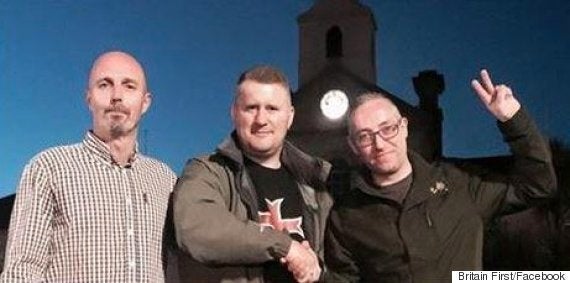 Britain First leader Paul Golding outside the Newtownards Town Hall which he mistook for a mosque
The group, set to hold a protest in Rotherham on Saturday against Muslim grooming gangs, has been severely mocked over the geographical gaffe.
Britain First also recorded a video while in Newtownards, where Golding warned viewers: "It's only a matter of time that problems normally associated with large populations of Muslims, and mosques etc, become more evident such as grooming gangs, extremism, terrorism, and so on... these problems will affect Northern Ireland."
According to the Irish News, Golding also filmed outside an Islamic prayer centre in Co Down, an action that is now under investigation by police.
A member of the public complained about photos the group took there. During the Britain First video a group of young men appeared to take issue with the filming and the British First members moved on.
Muslims in the town, where there is no mosque, the Irish News reported, worship in the Bangladesh Islamic Community Centre in Greenwell Street.
Golding and the men posed for pictures near the centre with a Northern Ireland flag, which led to one man commenting on social media that it was "astounding how this building hasn't been torched yet".
Abdul Robb, from the Bangladesh Islamic Community Centre in the town, told the Irish News there were no plans to build a mosque in Newtownards.
He told the newspaper: "We are very friendly with the local people. They are only doing it for publicity."
Police are reportedly investigating an allegation that Britain First's actions constituted a hate incident.