Britain First have announced their leader, Paul Golding, is to stand in the London Mayoral election.
And in typical fashion the far-right pseudo-political party have some rather extreme ideas for how they might go about a successful campaign.
They want to hang their adversaries.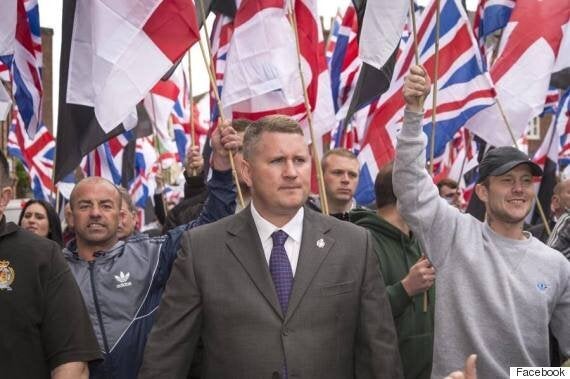 Britain First's Paul Golding
In a post on their Facebook page, deputy leader, Jayda Fransen, admonishes their "pro-EU, Islamist-loving opponents" for "ruining our country".
She adds: "They think they can get away with ruining our country, turning us into a Third World country, giving away our homes, jobs and heritage, but they will face the wrath of the Britain First movement, make no mistake about it!
"We will not rest until every traitor is punished for their crimes against our country.
"And by punished, I mean good old fashioned British justice at the end of a rope!"
She writes: "Each Mayoral candidate will no doubt receive a lengthy Daily Politics interview and a plethora of other high profile media attention.
"Contesting this election will cement Britain First as a powerful force on the "Right" of politics and will massively increase our public profile.
"This is a great opportunity for us to get our message across to millions of our fellow Britons in some of the worst areas of London. "
She then out describes the unlikely scenario of Golding "giving the likes of Sadiq Khan, Jeremy Corbyn, David Cameron, Boris Johnson, George Galloway a severe dressing down in front of the TV cameras!"
The post then descends into a begging letter as Fransen outlines the £30,000 costs needed to run a successful campaign.
You can read the full post below...
Related