It's the moment 'Star Wars' fans have been waiting for - Carrie Fisher has shared a new poster for the forthcoming seventh instalment of the film series, 'The Force Awakens', showing Princess Leia in her full glory.
While we've so far seen plenty of the film's newest recruits, the lead-up to 'The Force Awakens' has scarcely us any of the original trilogy's returning stars. That is, at least, until now.
Carrie shocked 'Star Wars'-lovers on Wednesday afternoon when she shared a new poster for 'Episode VII', showing a close-up of her face, along with the message: "Oh Luke, don't ask for the moon, we have the force."
She, along with Mark Hamill and Harrison Ford, are all reprising their original 'Star Wars' roles, more than 35 years after the first film was released.
Harrison also appears as Han Solo in his own newly-unveiled 'Star Wars' poster, as do characters played by new additions Adam Driver, Daisy Ridley and John Boyega.
We're now just six short weeks away from the release of 'Star Wars: The Force Awakens', which hits cinemas next month.
In addition to its human characters, the seventh film in the franchise will see the return of C3-PO and R2D2 from the original film series, while Peter Mayhew will be reprising his role as Chewbacca.
British cinema-goers can look forward to watching 'Star Wars: The Force Awakens' on Thursday, 17 December.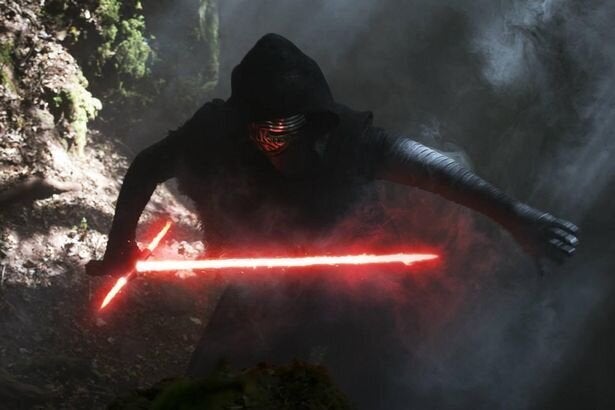 Star Wars The Force Awakens