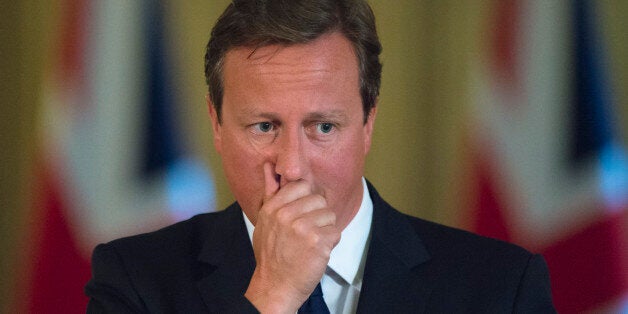 Plans to use RAF aircraft to fly some families home have reportedly been ditched, but the Prime Minister pledged on Thursday that his first priority remained returning Britons to safety, before taking questions of safety at Egypt's Sharm el-Sheikh airport.
Islamic State claimed responsibility in the immediate aftermath; experts were initially sceptical but politicians are now increasingly suggesting the plane was brought down by terrorism.
Foreign Secretary Philip Hammond said it was a "significant possibility", while Cameron said it was the most likely explanation.
"We don't know for certain that it was a terrorist bomb, there's still an investigation taking place in Egypt, we need to see the results of that investigation," he told reporters.
"The reason we've acted before that is because of intelligence and information we had that gave us the concern that it was more likely than not it was a terrorist bomb.
Story continues below slideshow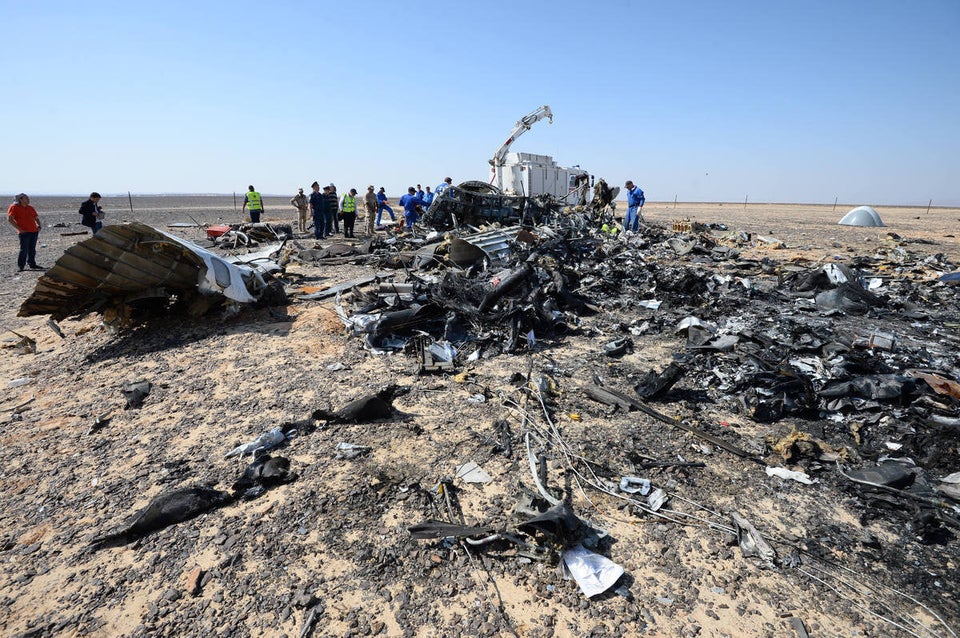 Russian plane crash
"Now, if that turns out to be the case and even before we have that confirmed, of course we'll look at all of the implications because my job is to keep British people safe wherever they are in the world."
Airlines will continue to face uncertainty over whether they can fly passengers out to one of the country's most popular tourist resorts, but many, including Monarch, will begin repatriating customers stuck in the Middle East tomorrow.
The carrier has almost 3,000 passengers stuck in Sharm, but says it will operate three rescue flights in addition to its two scheduled flights on Friday.
Security has already been beefed up at the Egyptian airport, with a team of UK experts scrambled to head there and assess security arrangements already in place last night.
After Cameron made the decision, having chaired an emergency committee meeting of COBRA, Egyptian President Abdel Fattah Al-Sisi arrived in London this afternoon for urgent bilateral talks.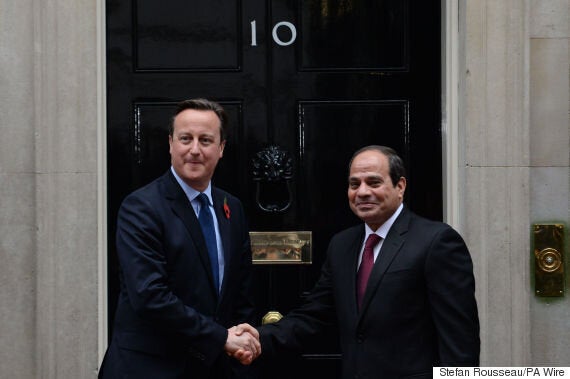 The two leaders greet each other at Downing Street
It came as Egypt's foreign ministry slapped down British diplomats for having taken the decision to suspend flights to Sharm el-Sheikh without consulting Cairo.
But President Sisi's arrival was marred, though, by demonstrators protesting his country's human rights record.
Five men dressed in white boiler suits covered in fake blood lay in front of the gates to Cameron's residence, accusing the Egyptian premier of illegally detaining hundreds of political opponents.
Several were physically removed from the scene and subsequently arrested by Metropolitan Police officers for "wilful obstruction of a public highway", while a further two protesters were detained for assault.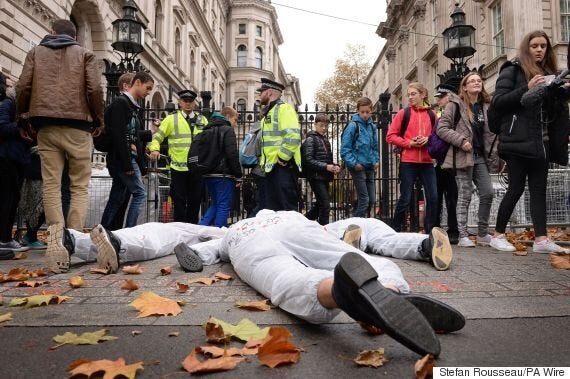 Above, the demonstrators pictured, below, one being carried away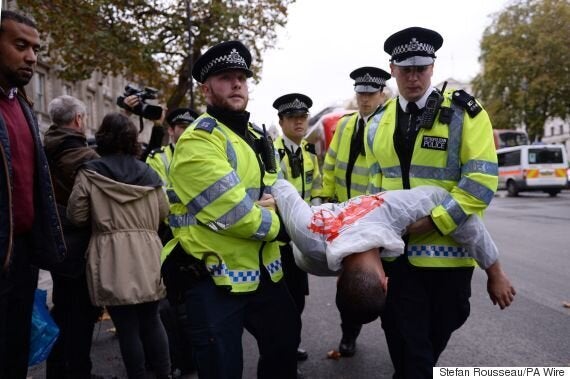 Cameron has vowed to call Russian President Vladimir Putin later this afternoon to explain his decision to suspend flights to and from Sharm.
"I'll be calling President Putin in a moment or two to discuss this with him," he told reporters, adding that he would "explain to him why we've taken the action we've taken."
"The decisions that I am taking are about putting the safety of British people first," Cameron claimed.
"That is why we have suspended flights to Sharm el-Sheikh and that is why it is going to take some time before we can fly people out."