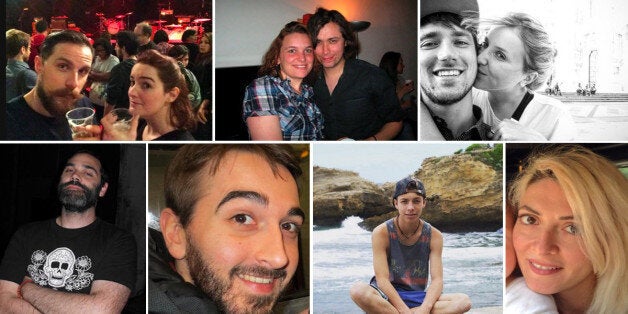 But now events themselves have ended, online networks are being used to document an all together different situation: the desperate search for missing loved ones.
#rechercheParis#PorteOuverte and #rechercheBataclan are the hashtags curating appeals about those who are missing, while at the same time providing perhaps the clearest example yet of the true human cost of the near-simultaneous incidents.
There are stories of reunions, of those missing being found, and of remarkable escapes.
But harrowing updates, appearing with greater frequency as we enter the second day since the attacks, confirm the worst news.
Here are a small number of the appeals made online. We've included updates where they could be found.
They make for difficult reading
Marie, missing alongside boyfriend Mathias
Update: the worst was confirmed
Elsewhere, Facebook's safety tool activated on Friday to allow those in Paris to update their friends as to their safety.
Mark Zuckerberg, the site's founder, announced the feature in a status, writing: "My thoughts are with everyone in Paris tonight. Violence like this has no place in any city or country in the world."
WHAT WE KNOW SO FAR:

129 dead, French prosecutor says, with 352 injured, 99 critically
Locations targeted in suicide bombings and shootings
89 slain at Bataclan concert theatre after hostage situation
Restaurants, football stadium attacked in night of horror
Police leave cancelled and around 1,500 soldiers mobilised
French border controls increased, state of emergency declared
Seven extremists in three teams carried out attacks, all killed
Manhunt under way for accomplices, arrests made in Brussels after police raids
David Cameron chairs meeting of Government Cobra committee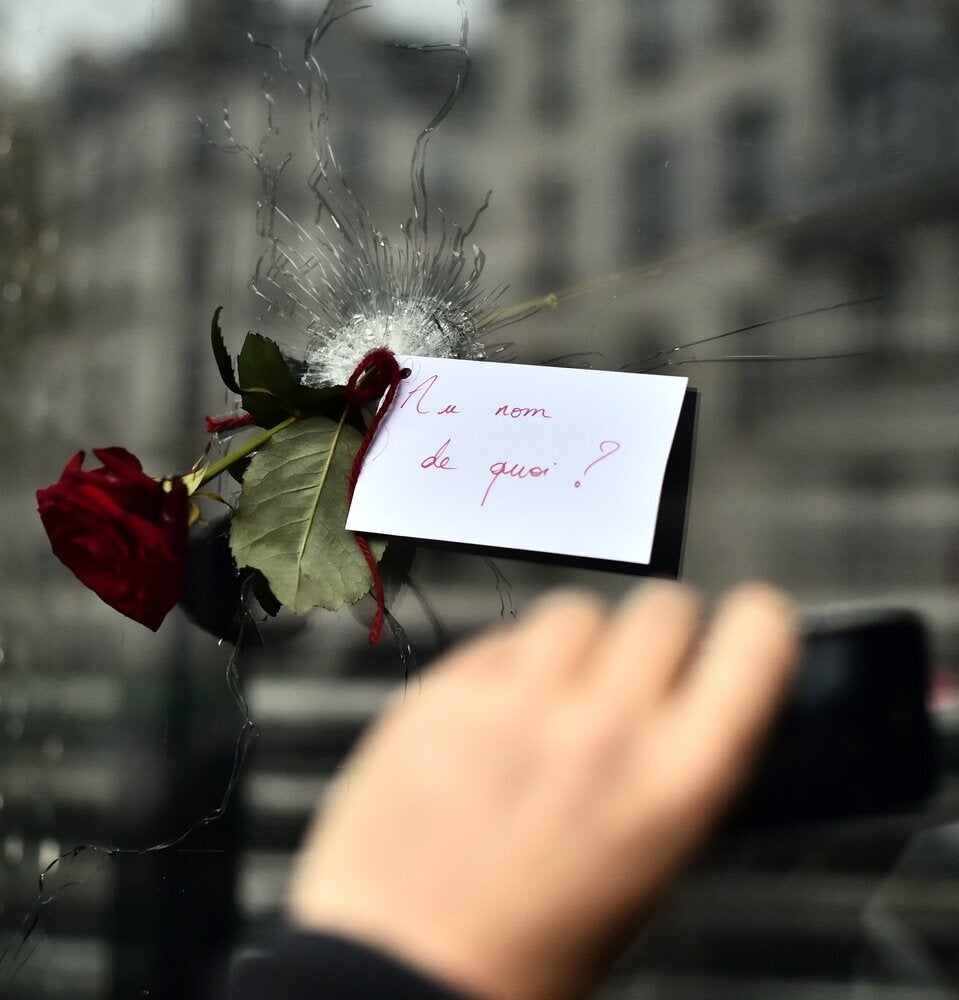 GRAPHIC WARNING: Paris attacks