EasyJet and British Airways have cancelled all flights between the UK and Sharm el-Sheikh until early 2016.
No EasyJet flights will travel between Sharm el-Sheikh and British airports until at least 6 January, while BA has cancelled flights until 14 January.
EasyJet said that the action had been taken to provide passengers who were planning to travel over the Christmas period with more concrete plans.
BA said the decision was made following discussions with the government.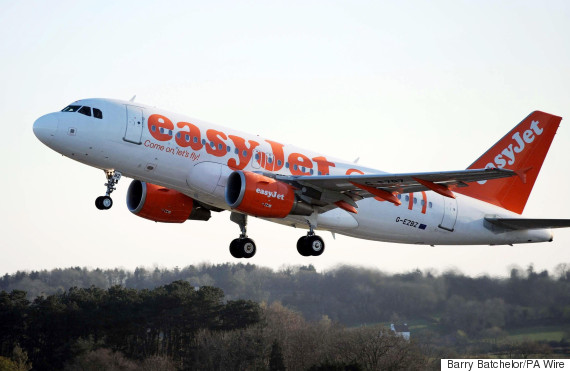 EasyJet has cancelled flights to Sharm el-Sheikh until at least 6 January 2016
Since last month's plane crash in Sinai, which killed all 224 people onboard, UK carriers have cancelled all outbound flights to the Egyptian holiday resort.
EasyJet customers affected by the latest cancellations will be offered a full refund, a flight to an alternative destination or a voucher for future travel.
In a statement, EasyJet said: "Following discussions with the DfT, easyJet took the decision to suspend all flying between the UK and Sharm el Sheikh after Wednesday 4 November and won't resume flights to Sharm until the Government's advice changes.
"To help provide some certainty for passengers over the Christmas period easyJet will be cancelling all flights to and from Sharm el Sheikh until 6th January 2016 and offering our passengers the choice of a full refund, a flight voucher or a flight to another destination within the easyJet network (such as The Canary Islands)."
The BBC reported that a number of other airlines had decided on dates to cancel their flights until, which included:
Monarch - 19 December
Thomson - 9 December
Thomas Cook - 10 December
A number of passengers using different carriers tweeted their frustration at the cancellations:
@OntheBeachUK won't refund our money for a holiday to Sharm even though we can't get there as Monarch has cancelled the outgoing flight. 😡

— Elaine Hills (@LaineyHHaney) November 23, 2015
@ThomasCookUK you have just cancelled 10th dec flight to sharm, which I have a ticket for.. will I get a full refund?

— Amit Patel (@thacrunch) November 23, 2015
@easyJet hi , I'm awaiting a refund on my flight that was cancelled over a week ago to Sharm , my bookings says it's being processed ??😡

— James Kirk (@jamesy_kirk) November 18, 2015
The Foreign Office has advised against all travel to or from Sharm el-Sheikh unless absolutely essential.
Over 900,000 British nationals visit Egypt every year.
Although investigations have not been concluded, it is believed that MetroJet/Kogalymavia flight 9268 was brought down by a bomb while en route from Sharm el-Sheikh to St Petersburg.
The so-called Islamic State terrorist group has since claimed it was behind the crash.
SEE ALSO: