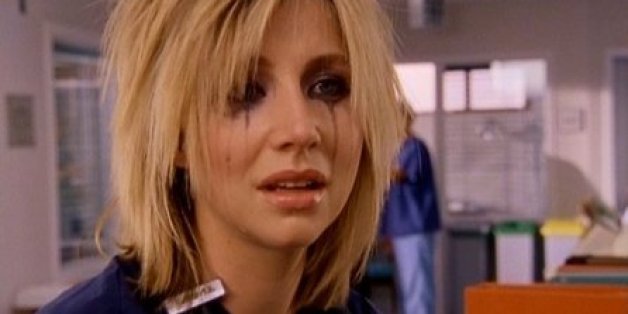 Hundreds of junior doctors on Monday hit back at a column that appeared to blame women for the battle over changes to medics' contracts and last week's NHS strike.
Medics piled in to rebuke Sunday Times columnist Dominic Lawson, who wrote that "increasing numbers of female graduates will create a major shortfall in primary care provision".
BREAKING: Junior Doctors Strike Planned For Next Week Suspended
"Fewer women than men choose to work out of hours, and the increase in women doctors may have partly influenced the recent abandonment of out-of-hours work by general practitioners in the UK," he claimed.
Even before the inevitable social media furore, Lawson himself acknowledged that the issue was contentious - joking: "I'd better say no more, however, or my daughter might write a letter to this newspaper, shooting me down in flames."
Dominic thinks we're the problem. Really? Try saying that while I'm cardioverting you. #likealadydoc pic.twitter.com/SIeGHqLkKw

— Rachel Clarke (@doctor_oxford) January 17, 2016
And as Lawson foretold, the column didn't fail to spark fury among junior doctors, who went on strike last week to protest Jeremy Hunt's proposed re-definition of normal working hours from 9-5 to 7-10.
They reacted with anger and accused its author of being "sexist".
Middle of serious crisis in medical staffing & recruitment. What should we do? Put out sexist articles blaming it on women #likealadydoc

— johannmalawana (@johannmalawana) January 17, 2016
How to tell if a job is suitable for men or women: a simple guide #likealadydoc #everydaysexism #pinkwednesday pic.twitter.com/hUfXPFtoF6

— Natalie Blencowe (@NatalieBlencowe) January 18, 2016
There's this OAP, she still works nights, weekends. Since 1974. I call her mum #likealadydoc #lawson'ssexistdrivle @thetimes

— Jonnie Ward (@OrthopaedicWard) January 17, 2016
I apologise on behalf of my uterus for its role in NHS under investment and fragmentation of services. #likealadydoc

— Ellie (@ellieornot) January 17, 2016
Let me think.. Occasions when I've bemoaned the gender of a doctor, either as colleague or as patient? Zero. Piss off, Lawson. #likealadydoc

— David Griffith (@theplaguedoc) January 17, 2016
And in a bid to counter Lawson's claims, many women started posting rebuttals proving they could perform their jobs as doctors perfectly as competently as their male peers tagged with '#LikeALadyDoc'.
You'll have to excuse me @thetimes I've no intention of justifying my worth

I know it.

That's enough

#likealadydoc pic.twitter.com/s3OodBcgsY

— Aoife Abbey (@WhistlingDixie4) January 17, 2016
My female GP colleagues keep my practice afloat ☺ #likealadydoc #NHS

@mckernanmf pic.twitter.com/B7P8Gn9FDl

— Enam Haque (@EnamHaque3) January 18, 2016
Many posted messages that tried to mock Lawson's comments.
Dermatology has a large female workforce. Or as Beyoncé calls them, "all the shingle ladies". #likealadydoc

— Hugh Harvey (@DrHughHarvey) January 17, 2016
I've had to buy several stethoscopes so I can match my steth to my outfit every day. #likealadydoc pic.twitter.com/9WruzIJWV1

— Ruth Wood (MacGilp) (@thesheybear) January 17, 2016
Became confused mid Ortho op and tried to give myself a manicure. Then I cried. Blasted ovaries! #likealadydoc pic.twitter.com/zGsifnadJc

— Charline Roslee (@Hell_on_heels) January 18

A&E tonight has all female night team. Amazingly we're managing2run resus without tears, chocolate or kittens @thesundaytimes #likealadydoc

— emma (@emmash321) January 17, 2016

, 2016
Can't run to those neonatal crash calls without my ladylike pink trainers #likealadydoc pic.twitter.com/NAkj1092kH

— Katie Knight (@ponderingPaeds) January 18, 2016
Off work with poorly baby today. Contributing to the downfall of the NHS or improving society through parenting? #likealadydoc

— Lucy Pocock (@drpoco) January 18, 2016
Could all male junior doctors PLEASE give up their huge salaries to find a cure for NHS feminisation #likealadydoc pic.twitter.com/6oxqEo7waE

— Williarmis (@Williarmis) January 17, 2016
I might be the one resuscitating you in a ditch Dominic Lawson @thetimes #likealadydoc

Indefensible sexist hogwash! pic.twitter.com/8crbgQhxtY

— gas-and-air doc (@mjslabbert) January 17, 2016
Wouldn't be caught dead in black clogs for theatre #likealadydoc pic.twitter.com/8Bp8FMRJA0

— Dr Sammy (@sbattrawden) January 17, 2016
I can scrub up 👉🏾 both the DISHES and for an OPERATION #likealadydoc @thetimes pic.twitter.com/CB8FAFnLgY

— Roshana Mehdian (@RoshanaMN) January 17, 2016
Damn - I wish the patients didn't make me cry - it ruins my makeup #likealadydoc #thesundaytimes pic.twitter.com/XjMNG0ISVf

— Dr Francesca Silman (@DrSilman) January 17, 2016
Even Jon Snow, the Channel 4 presenter, joined in, quipping to his 918,000 followers: "Wait till Dominic Lawson finds a woman doctor at his bedside - he may finds he needs her!"
@doctor_oxford wait till Dominic Lawson finds a woman doctor at his bedside - he may finds he needs her!

— Jon Snow (@jonsnowC4) January 17, 2016
Junior doctors staged a 24-hour walkout last Tuesday, leading to the cancellation of around 4,000 operations and thousands of appointments.
Discussions between the British Medical Association (BMA) and the Government will continue in an effort to break the stalemate in the English junior doctors dispute.
Two further strikes are planned - a 48-hour stoppage and the provision of emergency care only from 8am on Tuesday January 26, and a full withdrawal of labour from 8am to 5pm on Wednesday February 10.
The disagreement centres on changes to medics' pay and working conditions and the basis for the current round of negotiations is the Government's offer from early November, including an 11% rise in basic pay.
But this is offset by plans to cut the number of hours on a weekend for which junior doctors can claim extra pay for unsocial hours.
READ MORE: