The race campaigner who appeared alongside a Far Right activist on Channel 4 News on Wednesday night has spoken of her shock after he shouted "I hope you don't get raped' whilst discussing Syrian refugees.
At one point in the show on Wednesday evening, he laid into Syrian refugees and told Ntumy to "put your money where your mouth is".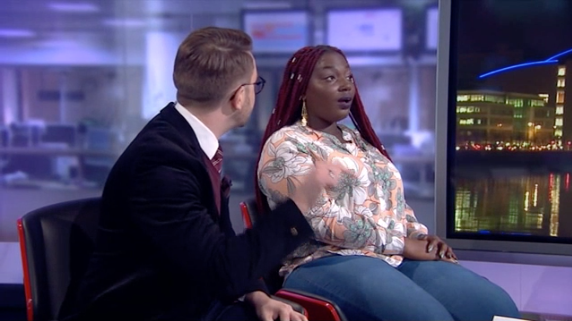 Brandishing a refugee application form, he added: "Take one home, take in a Syrian refugee. I hope you don't get raped."
Speaking on Thursday, Ntumy told The Huffington Post UK: "Around the rape threat bit, I didn't actually hear what he'd said until I came off air so I wasn't quite processing what he said to me.
"There wasn't enough time to unpack and deal with this thing, it was pretty much just a couple of minutes really and that's not enough time to unpack and really challenge these things."
Immediately after Buckby made his comment, gasps could be heard off-camera and a male voice exclaimed: "Oh my God!"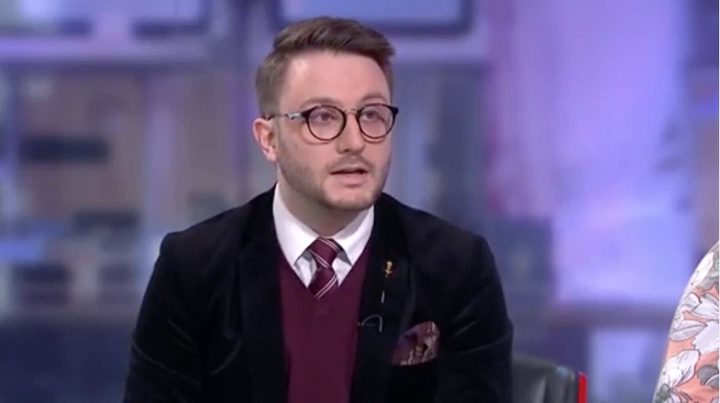 Ntumy admits she was in two minds about whether or not to appear on the show knowing Buckby would also be a guest.
She said: "Having someone like him on and someone like me basically implies that there's a level playing field. It really isn't when one person is talking about other people's rights not to exist or fighting against the perceived threat of Islamification and the ruining of European culture.
"There are things they believe but these are things that are not happening. We live in a global society, people travel, people live in other communities.
"White people have lived in our communities for years and you didn't see us coming up with these ridiculous schemes to try and get rid of them and they did pretty horrific things to us."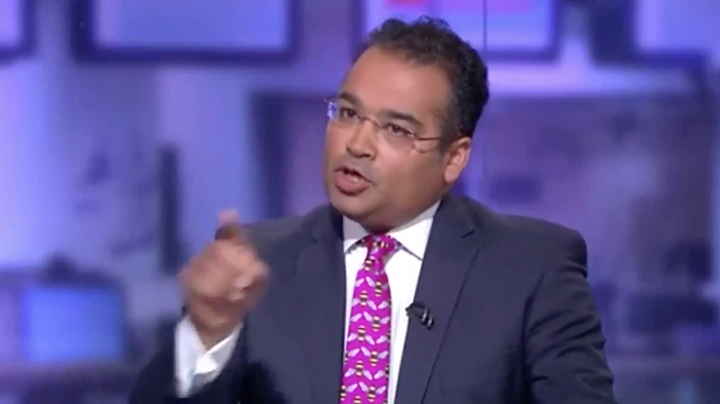 He works as a press officer for 'Liberty GB' - a party whose main aim is "halting the Islamisation of Britain".
Ntumy added: "I think it's an important lesson in the media that you can't really deal with these things in a couple of minutes and we should stop giving these people a platform who have what most decent people would class as abhorrent views.
"It's not OK to give them the same platform as it implies these things are inherently equal when they really aren't."
In a statement, Channel 4 News said: "In a studio discussion about the Alt Right movement and its motivations a guest made an unacceptable comment to a woman commentator. Jack Buckby speaking in a personal capacity about Syrian refugees stated: 'I hope you don't get raped'.
"Channel 4 News abhors and condemns the use of such offensive language and quickly moved to apologise during the live programme. This was an unforeseeable event for which we have since apologised to the female contributor on behalf of the programme."
Hayley Barlow, Head of Communications, added: "I'm not aware of plans to have him back on our programme anytime soon."
The full exchange went as follows.