The BBC has reminded staff on its flagship Question Time programme of the need to be impartial at work and on social media after a producer was found to have shared posts from the Facebook page of far-right party Britain First.
The corporation was forced to act after an audience producer's Facebook profile was found to include posts from the hate group, which has long-used messages of support for armed forces and veterans to increase its reach on social media.
An article on The Canary blog singled out posts shared by the producer, including one asking people to wear a poppy of remembrance, which it said suggested the staff member "may have far right sympathies".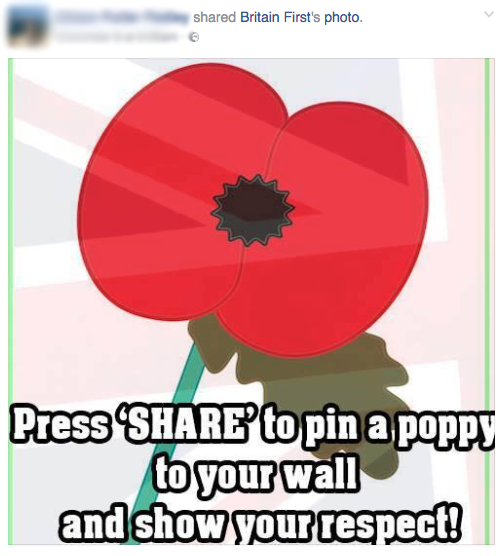 It also suggested the producer had used Facebook to approach obscure right-wing political groups. The article has been shared six thousand times on social media.
HuffPost UK has independently found evidence of the Britain First posts on the Facebook profile, as well as messages supportive of the Vote Leave campaign on a Twitter account linked to the producer.
The producer, who we have chosen not to name after their Facebook page was targeted by campaigners, appears to specialise in assembling audiences who participate in broadcast political debates.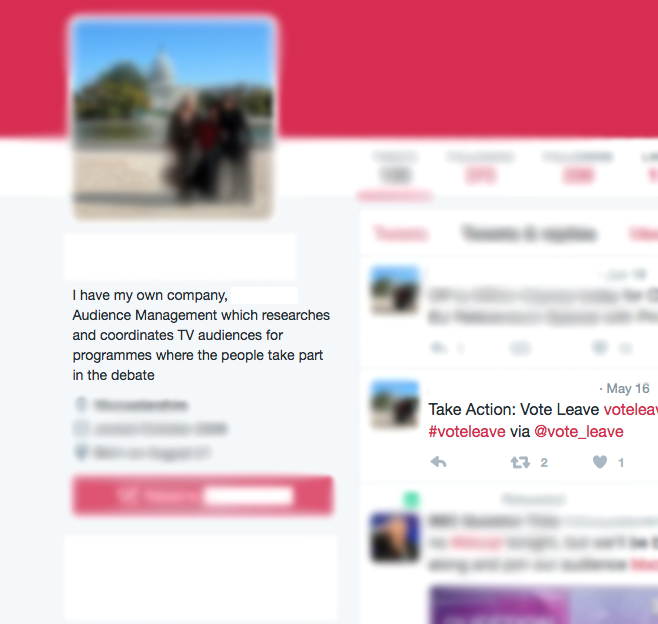 But the BBC on Tuesday refuted the suggestion the producer's social media activity meant Question Time audiences were in any way biased, or that certain groups were not subject to rigorous background checks.
A BBC spokesperson told The Huffington Post UK: "The Question Time audience is always chosen by a team to ensure broad political balance and each application goes through the same rigorous background checks. Any suggestion to the contrary is misleading."
The corporation said the Britain First posts shared by the producer had prompted it to reiterate impartiality guidelines to staff.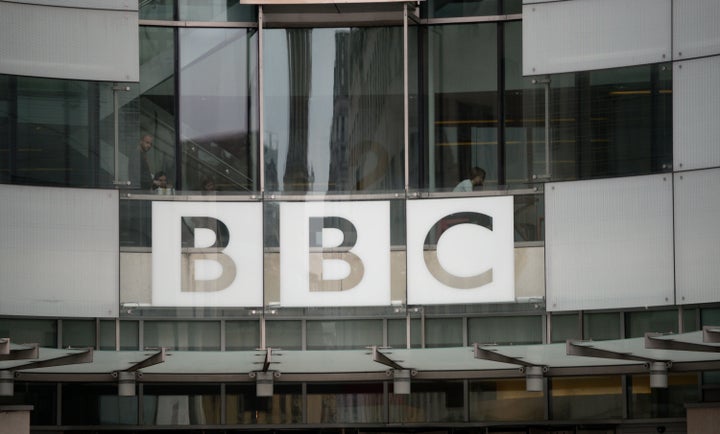 It added: "The BBC has clear impartiality guidelines covering the use of personal social media - this freelance producer and the rest of the programme team have been reminded of their responsibilities."
It is believed the producer works as a freelancer for independent production company Mentorn, which makes Question Time for the BBC.
There is nothing to suggest any particular group or affiliation has influenced the audience and audience producers do not have a role in selecting political panellists.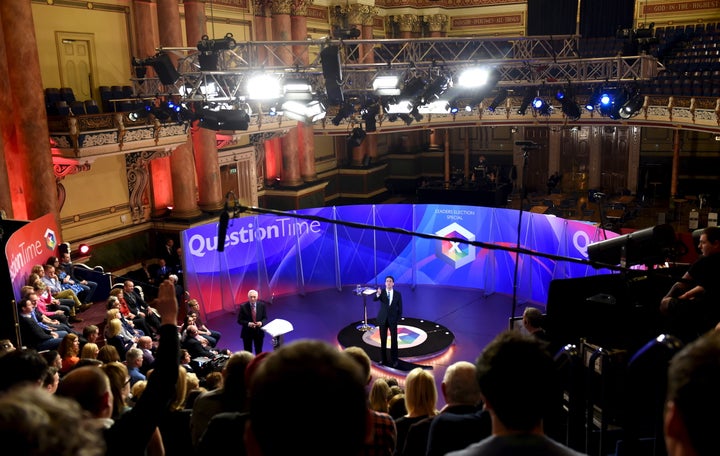 It is understood the producer involved has reassured managers that the posts on their Facebook page were shared unwittingly and that they were unaware of Britain First's wider context.
Mentorn referred HuffPost UK to the BBC's response.