The lowering of the benefit cap by as much as £6,000 a year from next week will throw some 300,000 children closer to homelessness, new research has revealed.
Housing in many areas of the country could now be simply unaffordable to those in private rents. In more expensive areas, even social rented homes may out of reach too.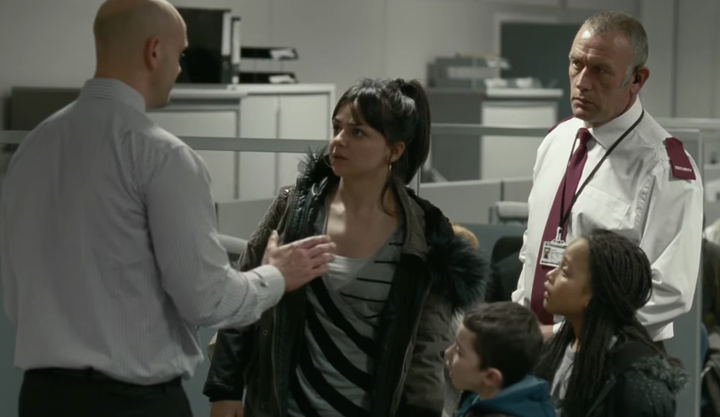 The reality of life on benefits has been brought to the fore by the film 'I, Daniel Blake' - which in part documents the struggles of a single mum with two children.
In the Ken Loach film, Katie, played by Hayley Squires, and her children Dylan and Daisy move from London to Newcastle in order to avoid homelessness.
The family, along with protagonist Daniel Blake (Dave Johns), encounter repeated difficulties within the benefits system.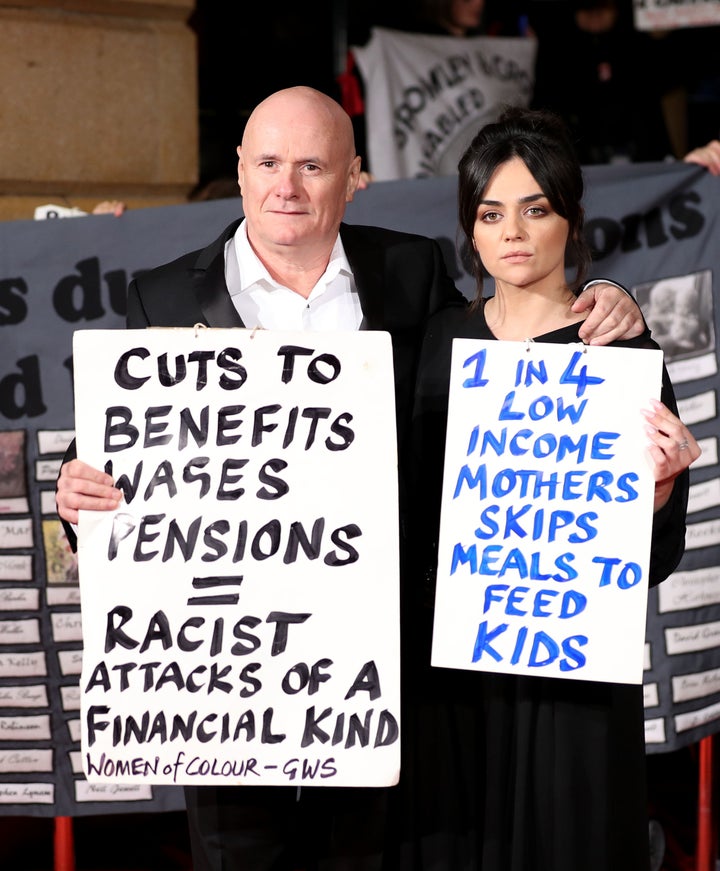 Yet under the new benefits cap, Katie and her children would face a reduction in benefits of up to £6,000, depending on their individual circumstances.
While the fictional Katie and her children live in council accommodation and are therefore shielded from some of the worst effects of the cap, those living in private rented homes are particularly affected.
According to the CIH, some 20% of lone parent, two children families will lose up to £25 per week in private rented accommodation. Some 12% of these families will lose between £26 and £50 per week, while 8% will lose as much as £100 per week.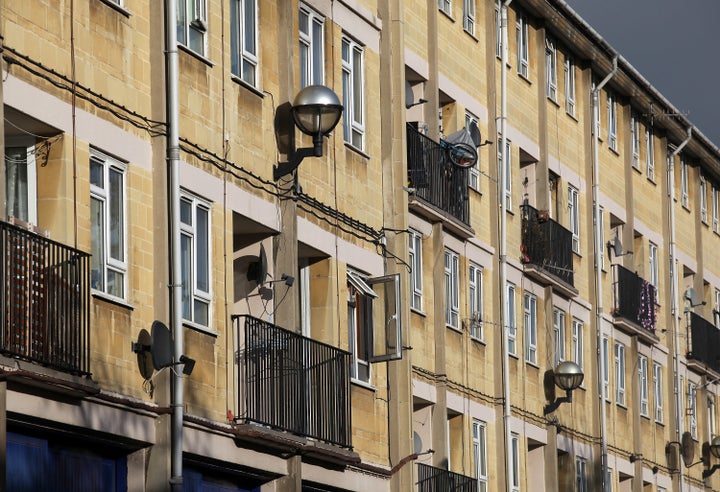 David Ayre, policy officer for the Children's Society told The Huffington Post UK: "Disruption to family life as a consequence of this is massive.
"We see families moving to locations without roots and family just to keep up with living costs. That's obviously a real problem.
"Stability for children that they've got a safe and warm home friends through school and education too.
"It has an impact on their feelings of self worth, on stress, anxiety, and depression."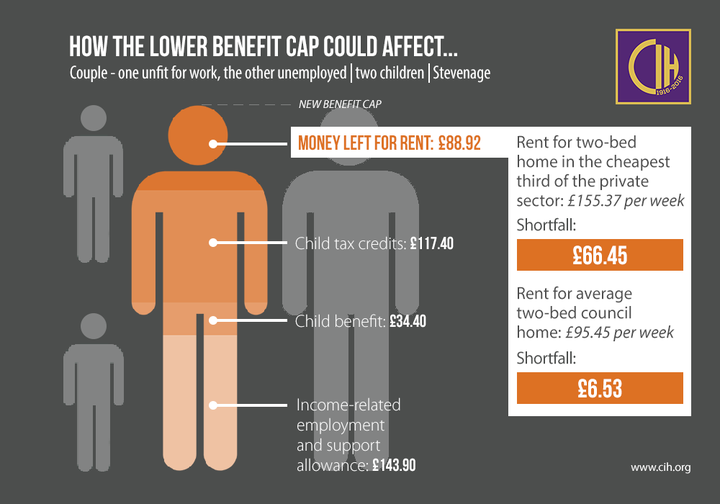 Kate Webb, Shelter's head of policy, told HuffPost: "With housing costs so high and genuinely affordable homes in such short supply, many families have to rely on housing benefit to keep a roof over their heads, often scraping by from one paycheque to the next.
"With the loss of a rented home the single biggest cause of homelessness, we're worried that the lower benefit cap could mean even more families struggling to pay the rent and ultimately losing their homes."
CIH chief executive, Terrie Alafat warned thousands of families are at serious risk of losing their homes altogether.
She said: "We are seriously concerned that this could have a severe impact on these families, make housing in large sections of the country unaffordable and risk worsening what is already a growing homelessness problem.
"This is a measure which seriously risks undermining the government's commitment to make society fairer for families in Great Britain and we suggest that they look at this urgently."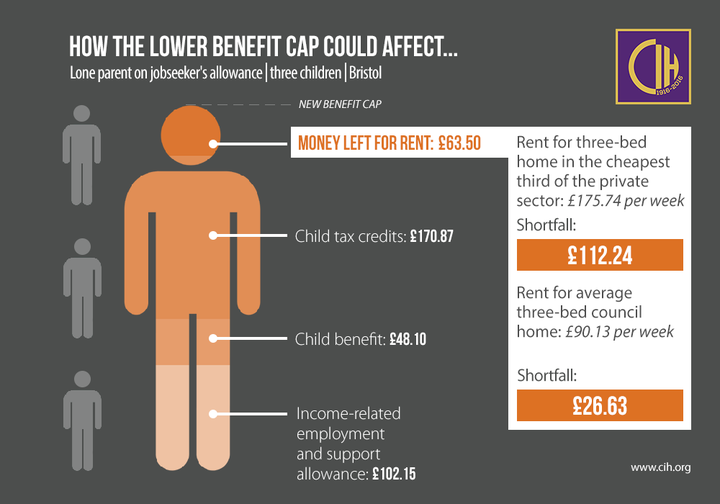 The government said it did not recognised the figures in the CIH report and that it failed to recognised that people would move into work as a result of the cap.
A DWP spokesperson said:"Anyone eligible for working tax credits, carers allowance and most disability benefits are exempt from the cap.
"The benefit cap restores fairness to the system and the new limit will ensure the amount people on out-work-benefits can claim better reflects the circumstances of many working families in the country.
"Even with the new cap, households can still receive benefits up to the equivalent salary of £25,000, or £29,000 in London."