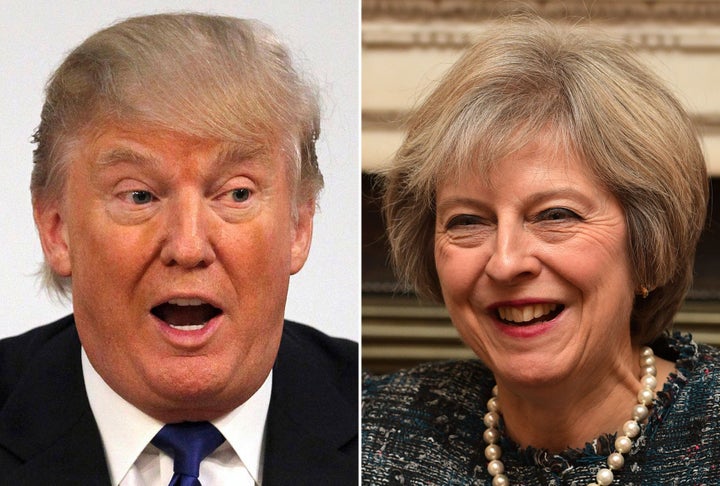 Theresa May and Donald Trump are to forge a relationship similar to that enjoyed by Margaret Thatcher and Ronald Reagan, Britain's ambassador in the US has said.
Sir Kim Darroch said the 'special relationship' between Britain and the US is "stronger than ever" in remarks that follow the President-Elect suggesting Nigel Farage could replace him.
Sir Kim's tone also appears to have shifted since warning Trump was "an outsider and an unknown quantity" in a leaked Downing Street memo.
In an editorial in the Washington Post, the diplomat states the pair have discussed "building on the legacy" of Thatcher and Reagan in the 1980s. He wrote:
"In their phone calls so far, Trump and British Prime Minister Theresa May have made clear that the special relationship between Britain and the United States is stronger than ever.

"They will work together closely, building on the legacy of previous leaders such as President Reagan and Prime Minister Margaret Thatcher."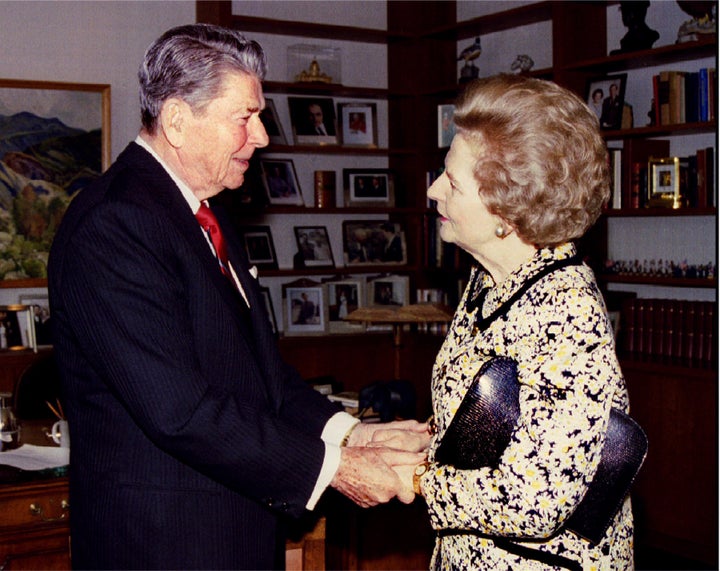 He said Britain and the US will work "ever more closely on trade and security" and the UK "remains America's closest partner on defence".
"There is much that the United States and Britain should, and will, tackle together as they have for 200 years.

"For decades, our partnership has been the cornerstone of the world order. So we, as an alliance, will continue to be strong.

"2016 was the year that voters in both countries spoke loudly and clearly. 2017 will be the year we show we were listening."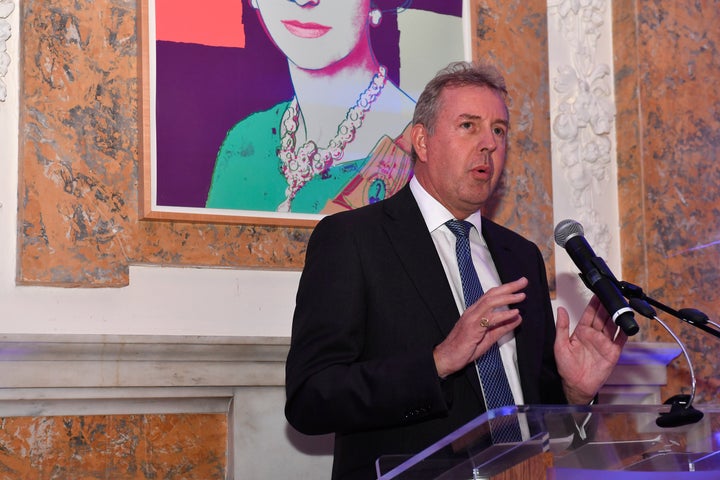 In his memo on November 9, leaked to The Sunday Times, Sir Kim told the Prime Minister that "Trump did the apparently impossible" in winning the White House.
"It bears repeating that this soon to be President-elect is above all an outsider and an unknown quantity, whose campaign pronouncements may reveal his instincts, but will surely evolve and, particularly, be open to outside influence if pitched right."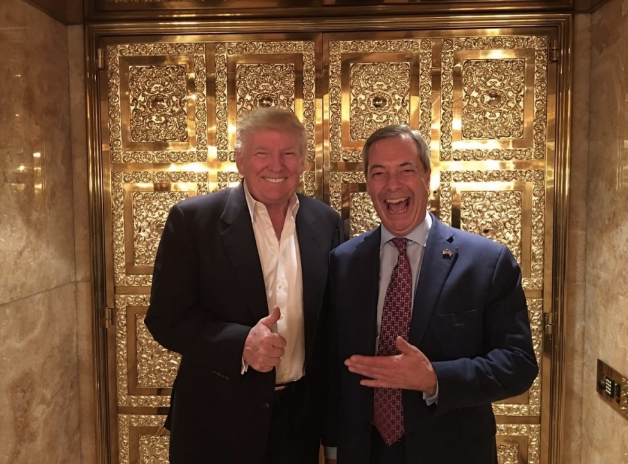 Sir Kim, 62, has been in post since January. At the time, No 10 was quick to point out that there was "no vacancy" for an ambassador to the US.
A Downing Street spokesman said:
"There is no vacancy. We have an excellent ambassador to the US."
Last month, Farage attacked Sir Kim for being a "Europhile". He said:
"He is committed to a view of the world that just got smashed to smithereens in 2016. How can he deal with a Trump administration who are diametrically opposed to him?"
When shown a picture of Darroch on Russia Today, Farage said he was not wearing his usual EU pin and added:
"He's also belittled Trump hasn't he, by saying he thinks Trump could be malleable, he doesn't really understand what's going on in world affairs.

"But, look, if the government wants to stick with Sir Kim that's actually fine: I didn't actually pitch to be the ambassador, it was Trump that did that for me to be the ambassador."