Since her rise to international stardom, Cardi B has become renowned for saying exactly what's on her mind – and her latest comments about the wave of A-listers speaking out about their apparent aversion to showering are no exception.
This came after Kristen Bell and Ashton Kutcher also made headlines with similar remarks, with Cardi B going out of her way to distance herself from her fellow celebs on this particular topic.
"Wassup with people saying they don't shower?" she asked her Twitter followers on Tuesday night, alongside a puzzled emoji. "It's giving itchy."
After unveiling the Normani collaboration Wild Side – and performing in the track's dreamy and elaborate music video – the WAP rapper is gearing up for the release of Lizzo's comeback single Rumors, on which she also features.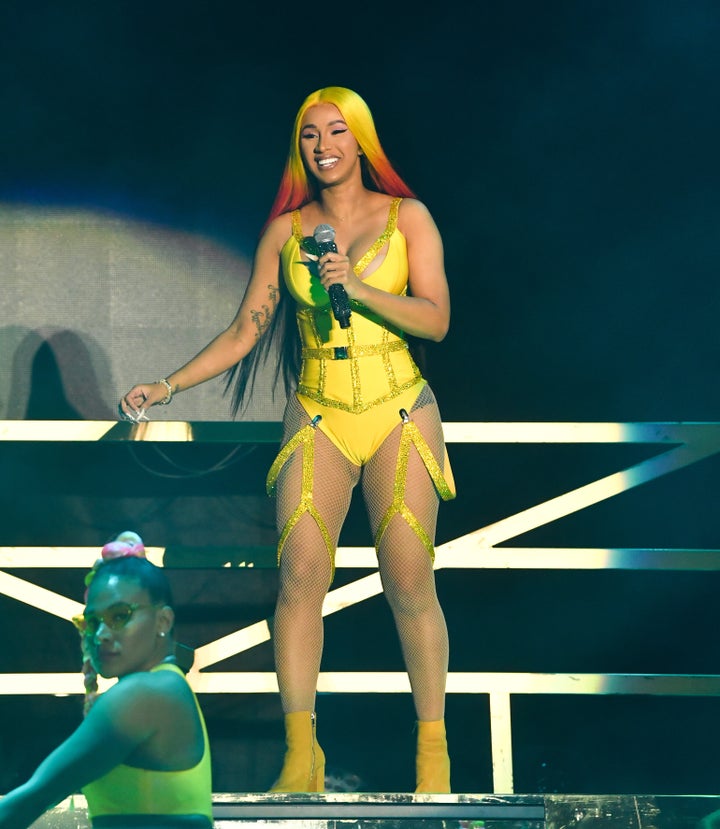 Prior to this, Dwayne Johnson was also quick to assure fans that he's not one of the group he described as "not washing themselves celebs".
He tweeted: "Shower (cold) when I roll outta bed to get my day rollin'... shower (warm) after my workout before work… shower (hot) after I get home from work. Face wash, body wash, exfoliate and I sing (off key) in the shower."