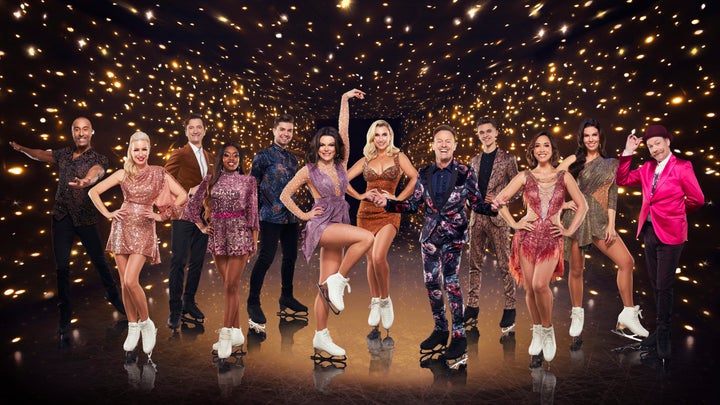 A brand new series of Dancing On Ice is almost here, but the memory of last year's run is still well and truly with us.
Back in 2021, the ITV team had to navigate all kinds of obstacles and hurdles from injuries and switch-ups within the cast to the small matter of the ongoing global pandemic.
Impressively, they managed to keep the show on the road despite it all – but it certainly wasn't always easy.
As a new batch of celebs prepare to take to the ice for the first time, here's the rocky story of Dancing On Ice's unlucky 13th series in full. Fingers crossed this year's runs a little more smoothly...
Before The Series
In May 2020, when much of the TV industry was still grappling with being shut down due to Covid-19, it was reported that ITV was giving Dancing On Ice a bumper budget "in a bid to make it a real ratings winner again".
Of course, the show had to make some changes to make it as Covid-safe as possible. The show ditched its usual studio audience, and celebrities were required to form a bubble with their skating partners.
As has been the case with Strictly, group performances were recorded ahead of time, while the judges and presenters Holly Willoughby and Phillip Schofield were required to maintain a two-metre distance from one another at all times.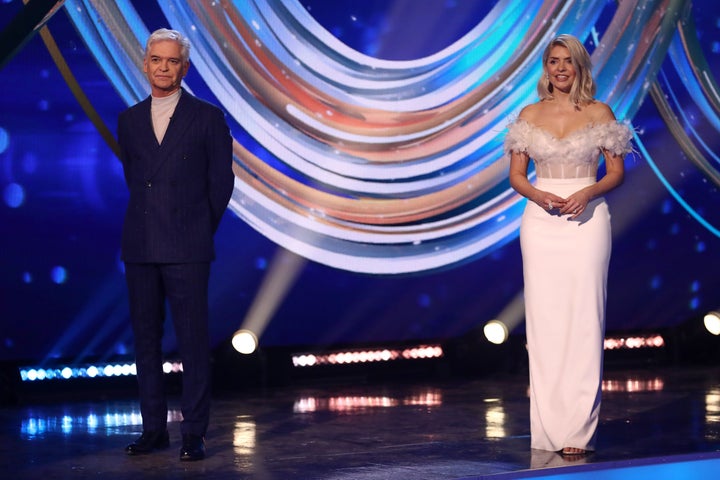 Week One
Phillip explained: "We had a Zoom meeting yesterday with the team and they showed us a picture that we can not show you on TV.
"Holly couldn't even look at it, she had to look away – and it was a very nasty stab wound from an ice blade. You could see the tendons... [Dancing On Ice] is a very dangerous show."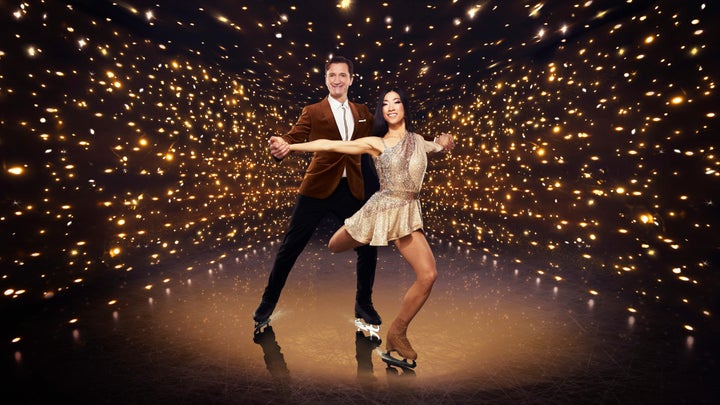 Due to Yebin's injury, she was replaced on the show by Karina Manta, and Grahame's first performance was pushed back a week, to allow him more time to rehearse with his new partner.
Because of this, Rufus Hound's first time on the ice was brought forward a week, and he ended up impressing the judges, being awarded a Golden Ticket to guarantee him a spot in the next stage of the competition.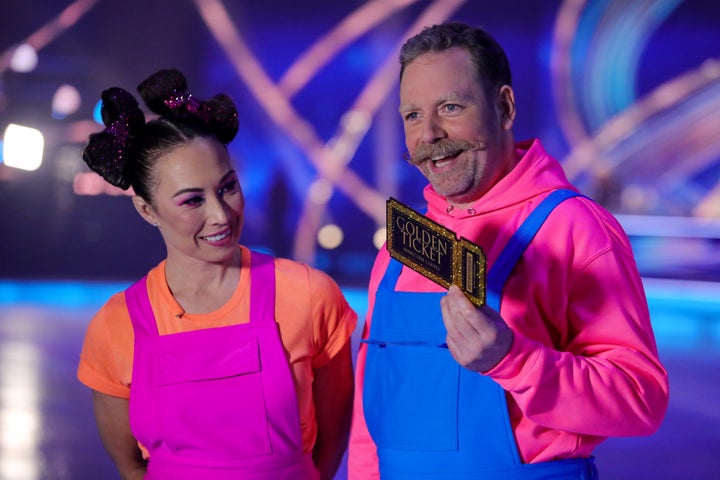 Denise Van Outen was also forced to perform an abridged version of her routine, having been rushed to hospital days earlier after a fall on the ice.
More on that in a second...
Week Two
Despite his success a week earlier, Rufus was absent from the second week of performances.
The comedian was required to self-isolate as he'd come into contact with someone who'd tested positive for Covid-19, though at the time the show was insistent they hoped Rufus would be back later down the line.
Meanwhile, DVO returned to the studio with her arm in a sling, appearing in a group number with the rest of her fellow skaters, but remained seated for almost all of it.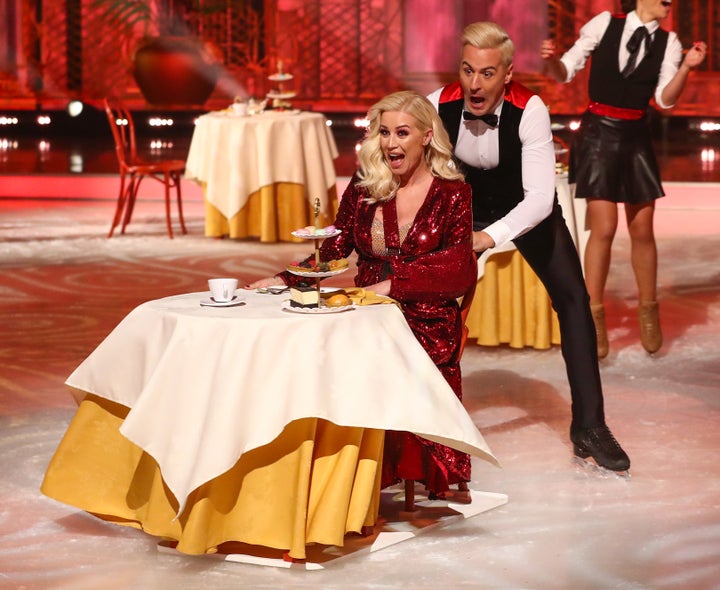 Week Three
"Initially we thought with rest I could make a return to the ice, but a recent MRI scan has shown that I have 3 bone fractures as well as a partial dislocation," she wrote on Instagram.
"OUCH! No wonder I've been in agony."
Denise was replaced by Olympic gymnast Amy Tinkler, performing with newcomer to the professional team Joe Johnson for the first time during week three.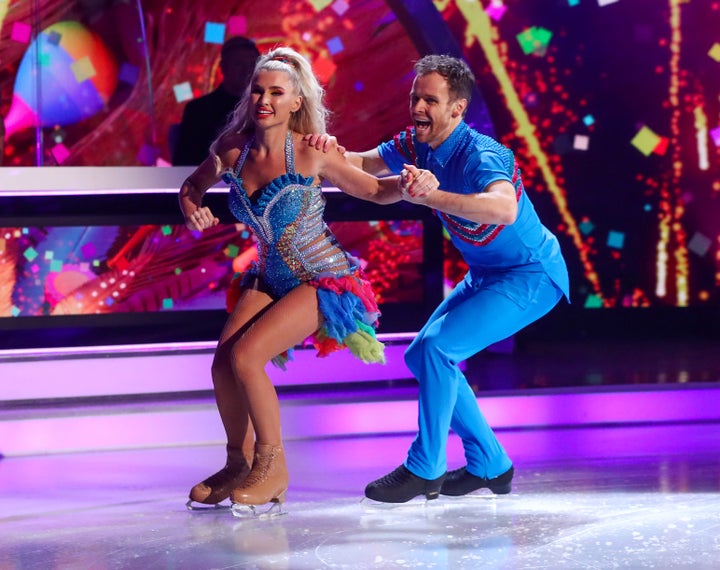 Week Four
Sadly, Billie was never able to return to Dancing On Ice as she suffered a concussion during rehearsals for her comeback routine, and the show's rules state that if a contestant misses two weeks of live shows in a row, they are not allowed to return.
This rule also meant that was Rufus Hound would not be returning either. Rufus was replaced by former Xtra Factor host Matt Richardson, but after just one routine on the ice, the comic was swiftly eliminated.
Week Five
Dancing On Ice had its fourth contestant withdraw in the lead-up to week five, after frontrunner Joe-Warren Plant and his partner Vanessa Bauer both contracted Covid-19.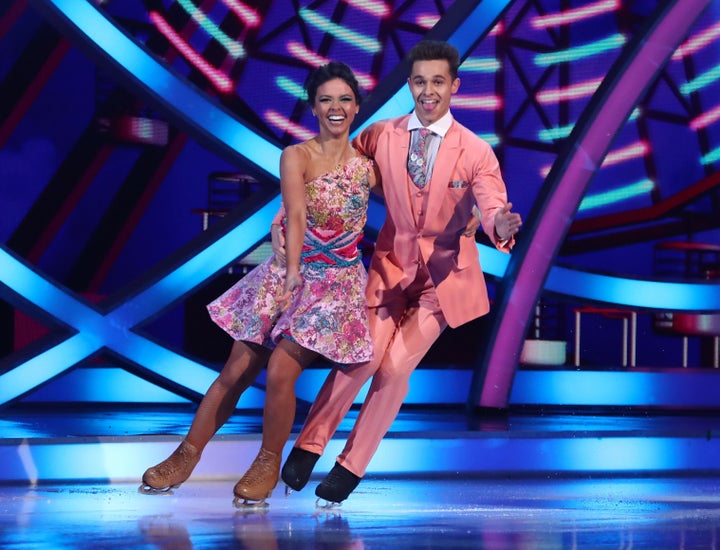 Due to ongoing back pain, Jason Donovan was also absent from week five's live show, with ITV saying they "looked forward to welcoming him back" the following week.
Viewers also spotted that Faye Brookes' professional partner Hamish Gaman had been performing with two of his fingers strapped, after snapping a tendon while – of all things – putting on his sock.
Week Six
"Each week our production team and cast have delivered a fantastic show during incredibly challenging times," they said.
"The welfare of all of those involved is important to us and we felt it prudent to take a week's break at this juncture."
An ITV rep said: "Sadly we can confirm that Hamish Gaman, who has been partnered with Faye Brookes, has had to withdraw from the competition.
"We thank him for all his hard work and wish him the very best as he takes some time out to allow his injury to fully heal."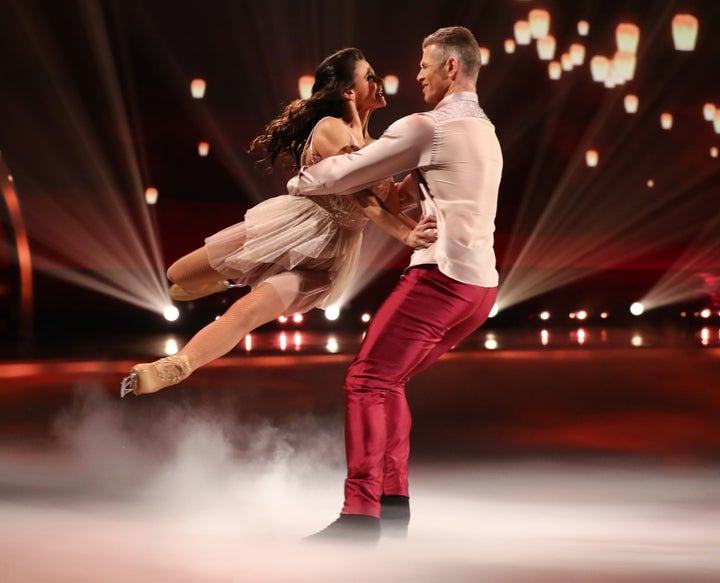 It was revealed that Faye would remain in the competition, skating with Matt Evers, who had previously been partnered with Denise Van Outen prior to her exit.
In place of week six's live show, a one-off special titled Dancing On Ice: The Greatest Show On Ice aired, looking back at some of the show's most memorable moments ever.
Sadly, though, despite the week off, there was more bad news to come...
Week Seven
The day after what should have been the sixth live show of the series, ITV confirmed that because of his back pain, Jason Donovan would not be returning to the ice.
A Dancing On Ice spokesperson said: "Jason Donovan has brought us so much joy with his performances on Dancing On Ice – from Priscilla through to the tango. Our thanks go to Jason and his partner Alex for being so wonderful and committed to the series.
"We're sorry to see them leave and we wish Jason a speedy recovery."
Jason later told fans: "It's a nightmare and I'm completely gutted. We put so much work into getting to this point but I have to respect my health and I have to respect my body moving forward. That is my biggest priority."
His latest exit left just five stars left in the competition – with only four of the show's 14 contestants having actually been eliminated via the traditional voting process at that stage.
The Sun claimed that following Jason's exit, bosses had been planning to invite Joe-Warren Plant and Vanessa Bauer back into the competition for the last three weeks, though this ultimately proved not to be the case.
Instead, producers made the decision to bump the final forward a week, due to their dwindling number of contestants.
"Our production team and cast have delivered a fantastic show during incredibly challenging times," ITV said at the time. "Continuing to make the best TV for our viewers is our top priority and we look forward to the rest of the series."
Weeks Eight and Nine
Fortunately, by the time the semi-finals and grand finale came around, it seemed that Dancing On Ice bosses had finally had their fill of bad luck, with the rest of the series going ahead with no incidents.
Eventually, Capital presenter Sonny Jay was crowned 2021′s champion, ahead of Faye – who remained with Matt Evers for the rest of the series – and Olympian Colin Jackson.
Dancing On Ice returns on Sunday night at 6.30pm on ITV.