"Ohhhhh, Jeremy Corbyn," the crowd chanted to the tune of The White Stripes' classic Seven Nation Army, "Ohhhh, Jeremy Corbyn." The song echoed across Whitehall, where, just metres away, those advisors who remained in Downing Street on Saturday were desperately trying to see their way through a deal with the Northern Irish Democratic Unionist Party (DUP).
The fury among the several hundred protesters who turned out to demonstrate against Theresa May's bid to form a minority government with the DUP's 10 MPs was startlingly clear. "Get her out," a woman shouted through a megaphone. "No DUP, no way. No racist, sexist, anti-gay," the crowd replied.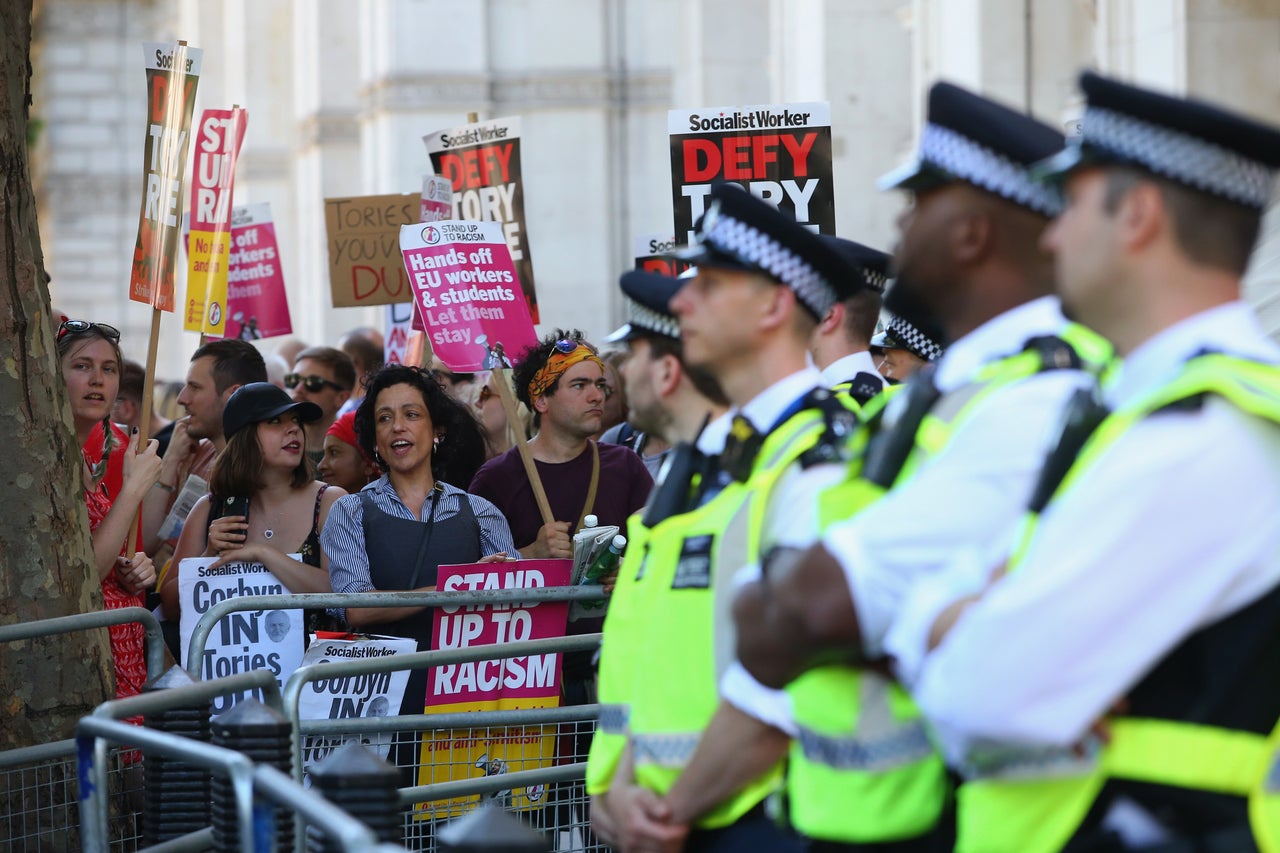 "I'm LGBT so basically everything the DUP stands for is taking away my rights," 18-year-old Jaz told HuffPost UK as she held a placard which read 'defy Tory rule'. "I'm seriously worried. The first thing that's been said going into negotiations is lowering the abortion time limit. They're not even in Number 10 and they're fucking getting rid of our rights."
"We're here, we're having a presence and we're using our voice," she added. Jaz, like thousands of under 24s at this election, used her first ever vote to support Labour on Thursday. "I imagined I'd wake up to much worse," she said of the party's performance.
It's a point not lost on those who turned out in protest. "52 percent of people voted for left-wing parties and we've now got the most right-wing government we've ever had," Grunty, 22, told HuffPost. "That's not democracy."
"The Tories called this election to increase their majority and they lost it," she added. "They're now in coalition with the most far-right party in [Parliament], who can't even vote on English politics. I was devastated this was going ahead - this is the nail in the coffin for the Tories. If we'd had more time Corbyn would have won this - and he'll win the next one."
The demo was marked by the overwhelming presence of young women, like Jaz and Grunty - in fact, HuffPost found it difficult to find a man willing to talk. And it's the DUP's position on abortion rights which inspired the most passionate appeals.
"Our body, our choice," another young woman with a megaphone shouted.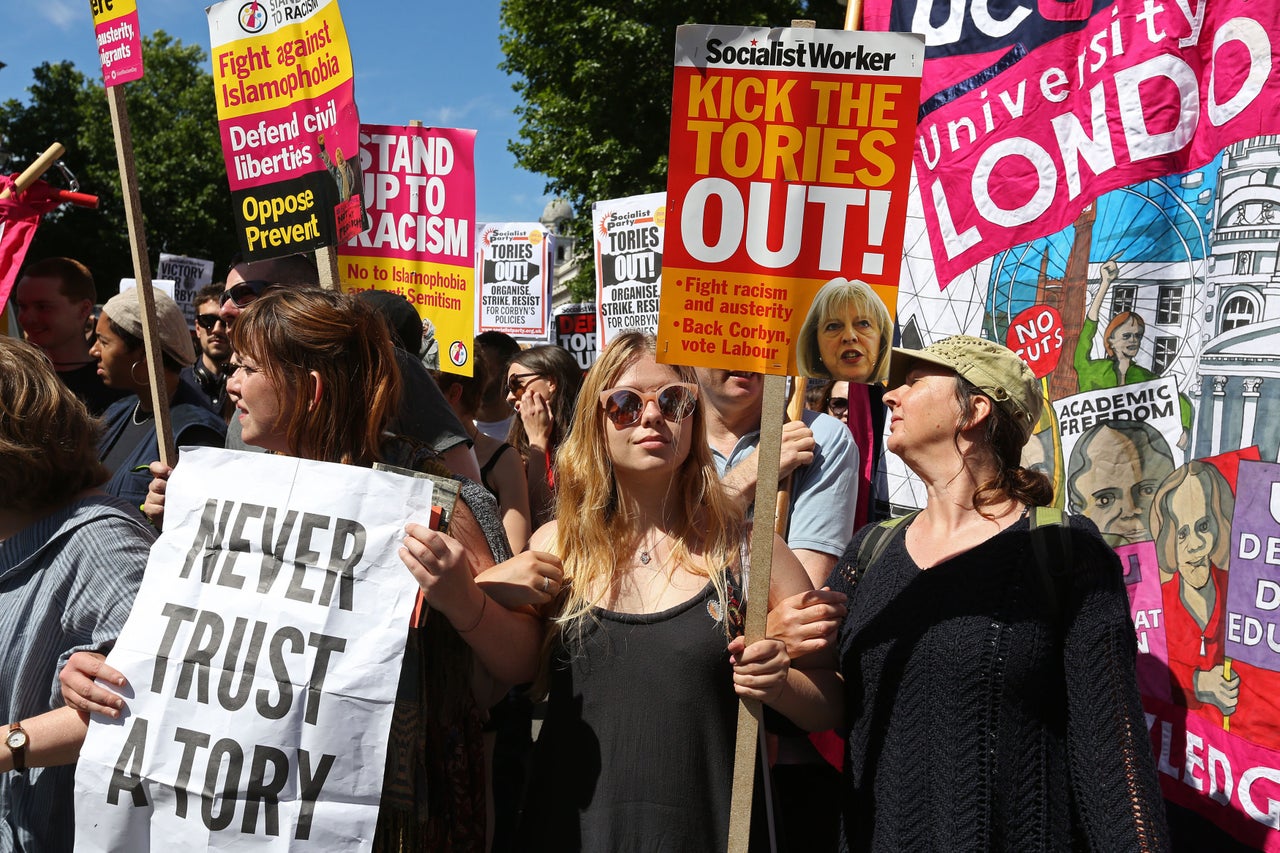 "We are all the same, we are all human and it doesn't matter where we are from," German-native Isabella, 20, said. "I couldn't vote on Thursday, but I would've voted for Corbyn."
"I think May has got to go, this election has shown that Corbyn's policies are really popular," Juliette, 34, told HuffPost. "The DUP are against gay rights, there's no abortion in Northern Ireland, we've got to protest this.
"If we keep this up we can win on some of his policies, like tuition fees, like a £10 an hour minimum wage, reducing rents."
But not everyone in Westminster on Saturday agreed. Linda, a woman in her 60s, said she believed the DUP were needed to get through Brexit. "It's going to be tough and we need the toughest, so the DUP are not a bad thing," she said as a 'never trust a Tory' banner passed by.
Swipe for pictures of Saturday's protest, below.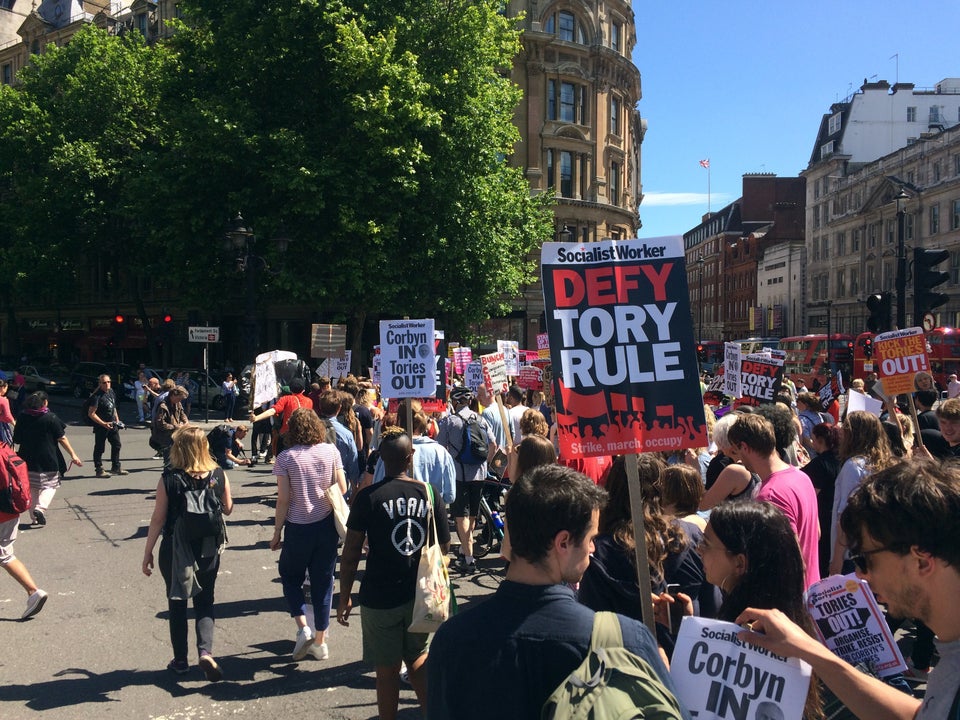 George Bowden/HuffPost UK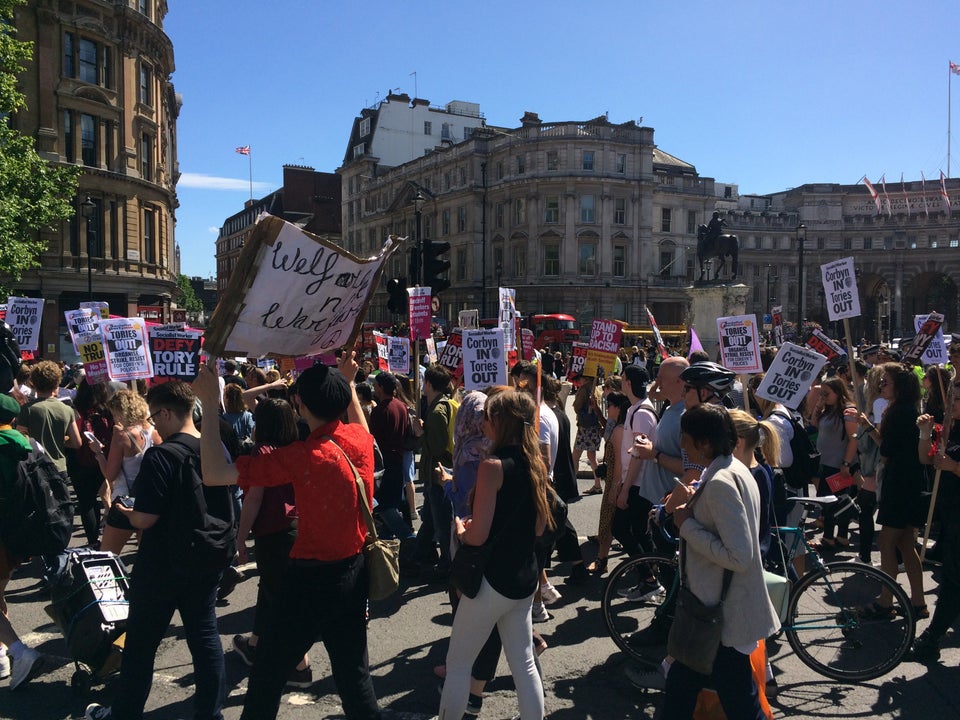 George Bowden/HuffPost UK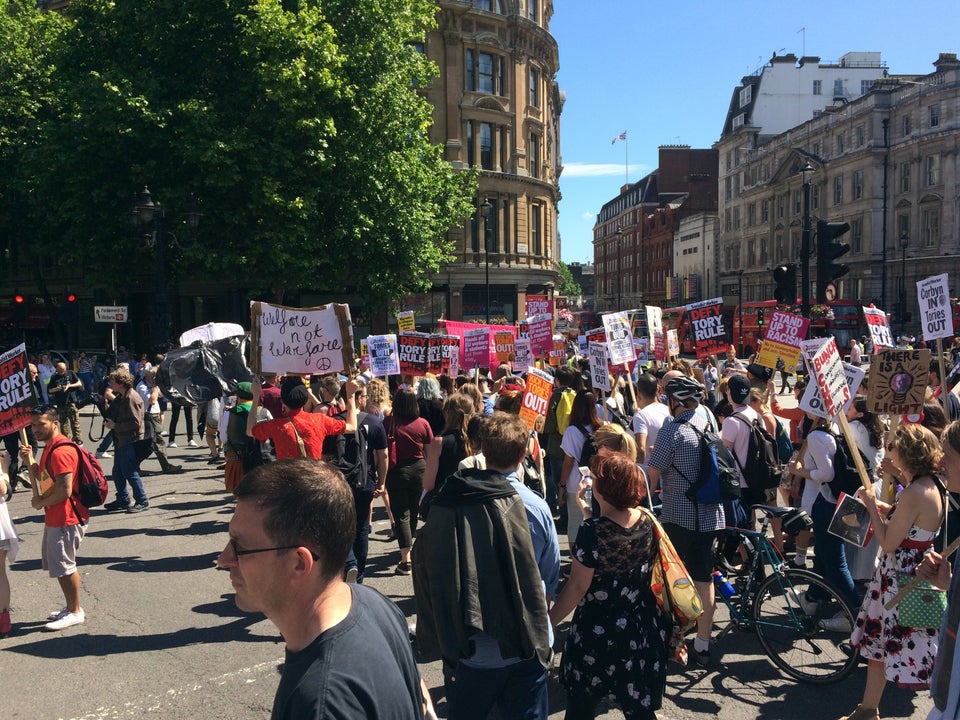 George Bowden/HuffPost UK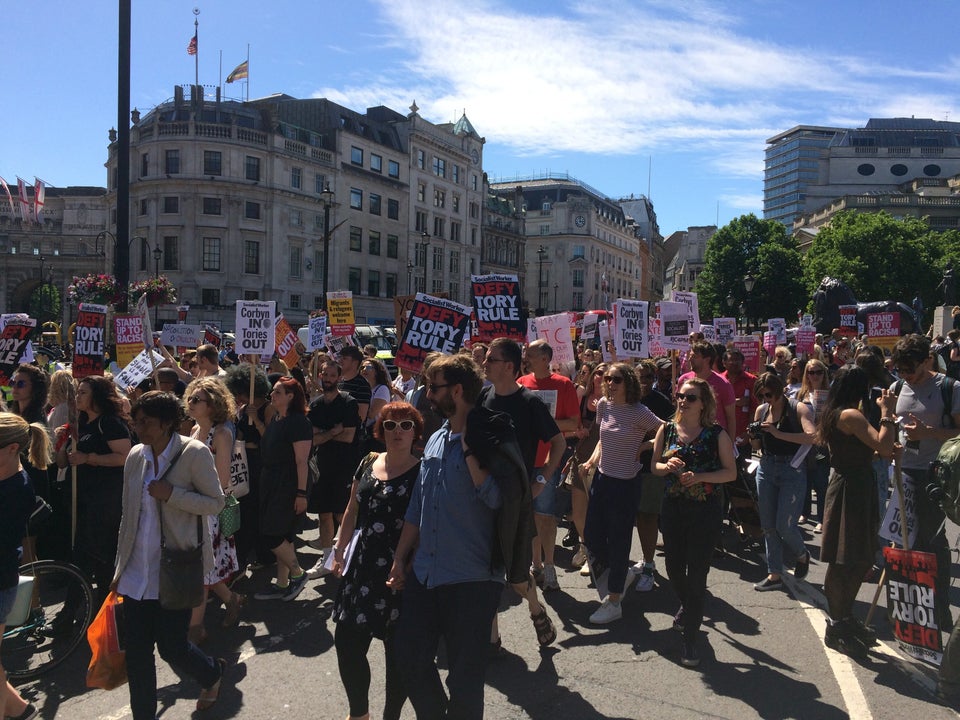 George Bowden/HuffPost UK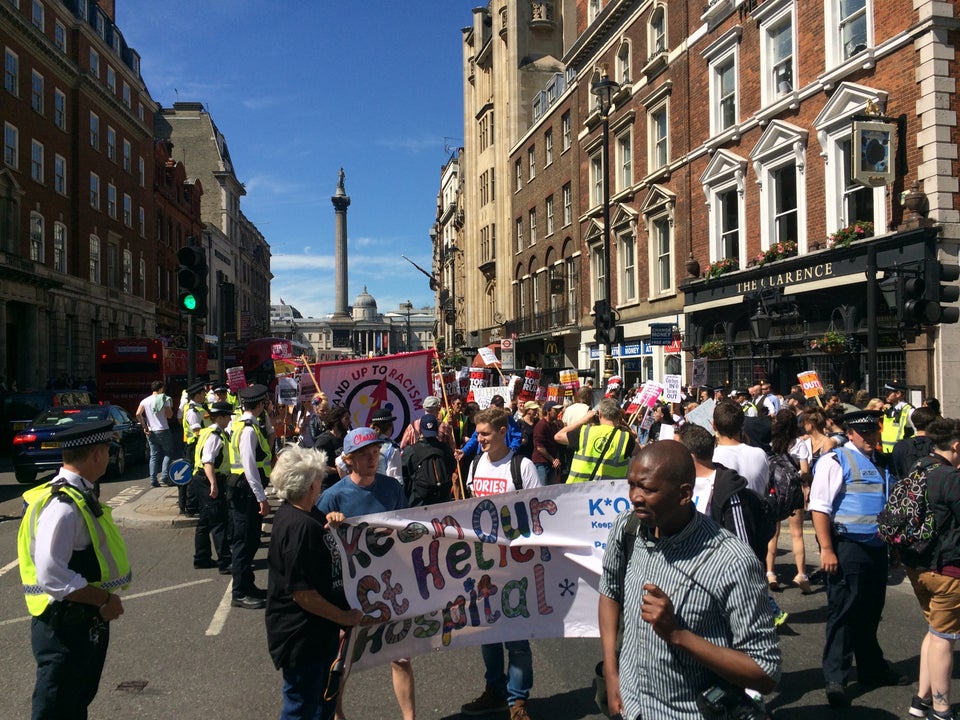 George Bowden/HuffPost UK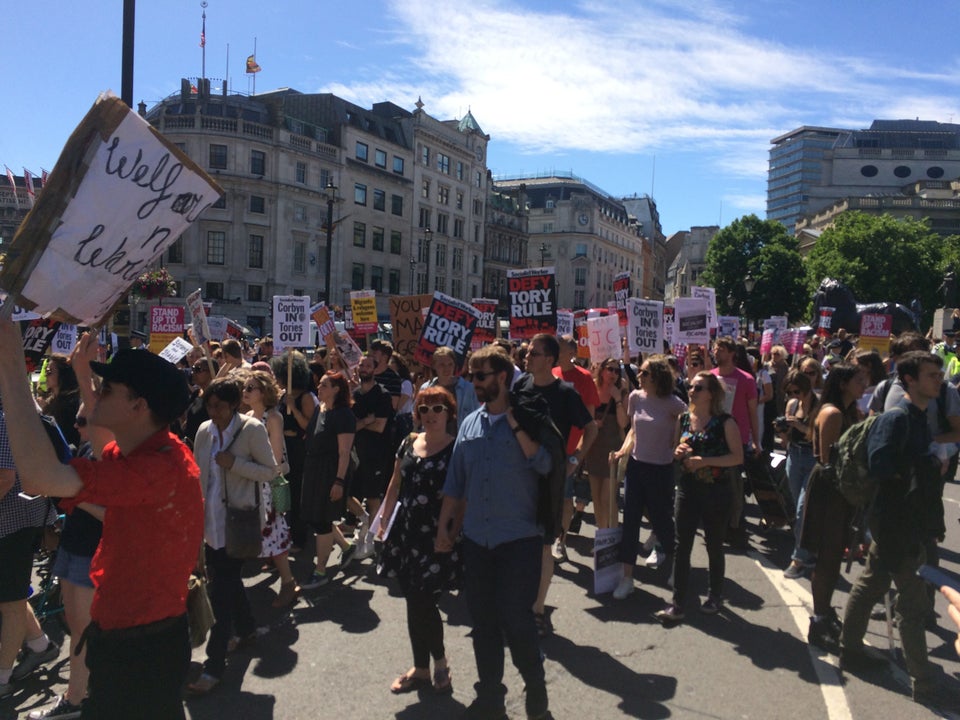 George Bowden/HuffPost UK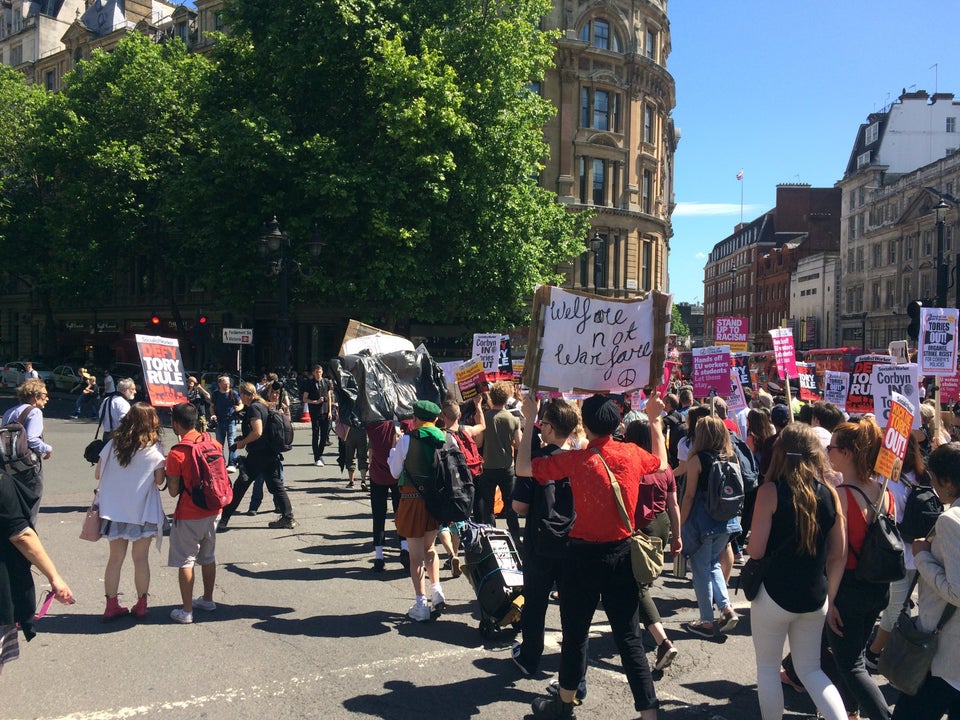 George Bowden/HuffPost UK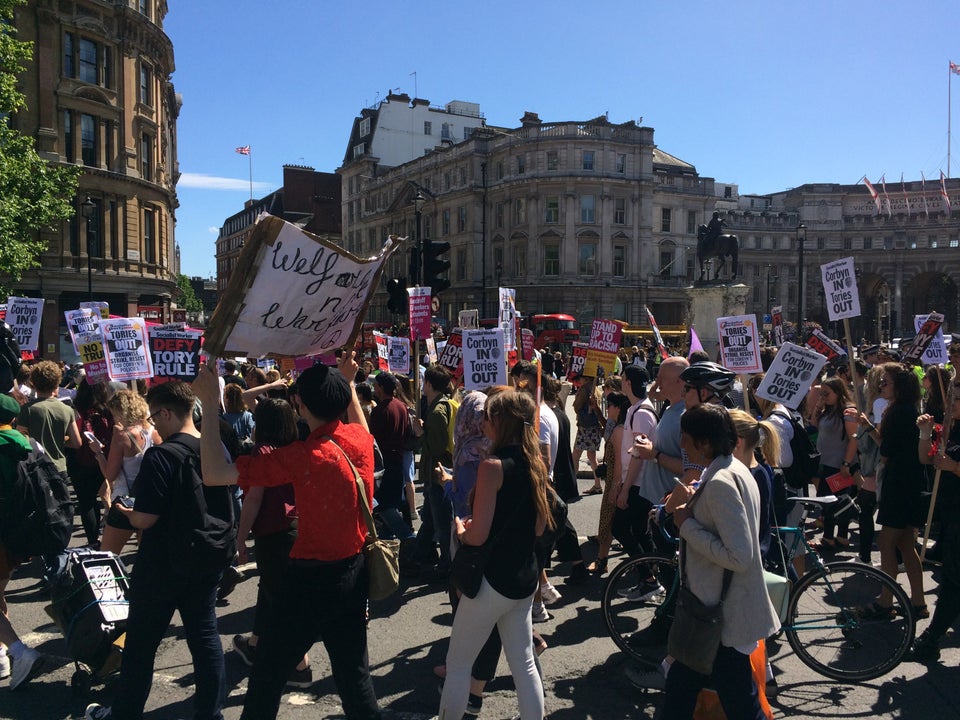 George Bowden/HuffPost UK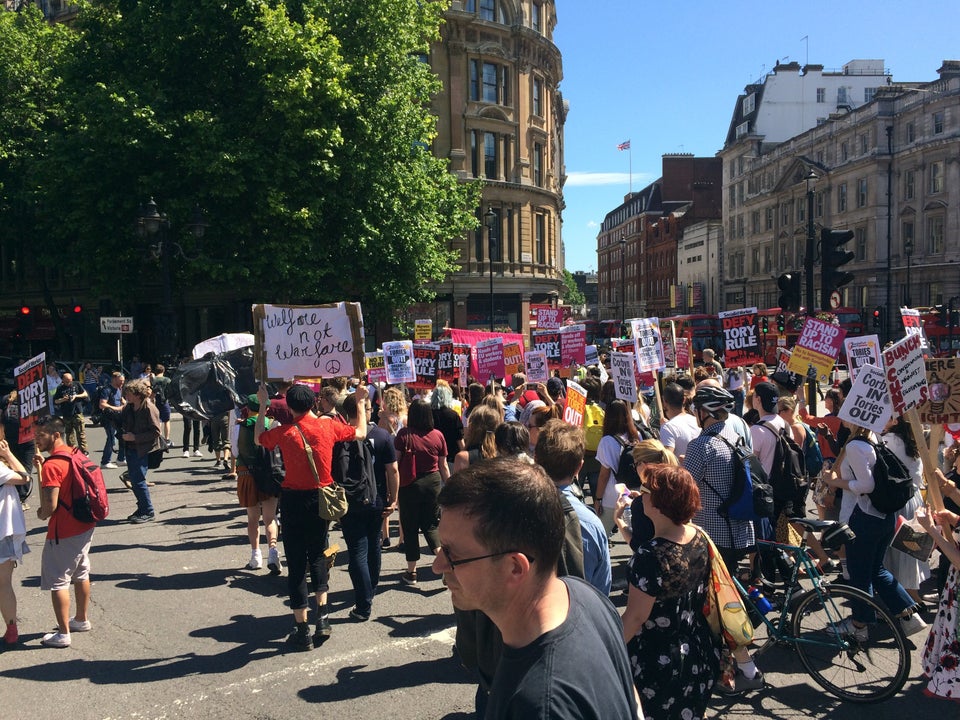 George Bowden/HuffPost UK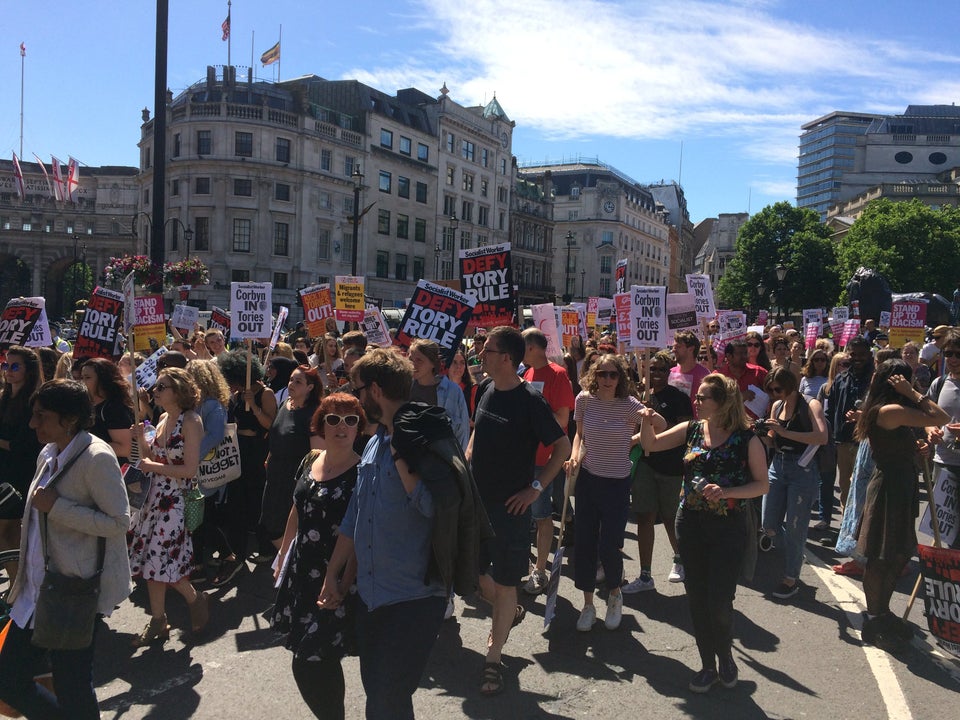 George Bowden/HuffPost UK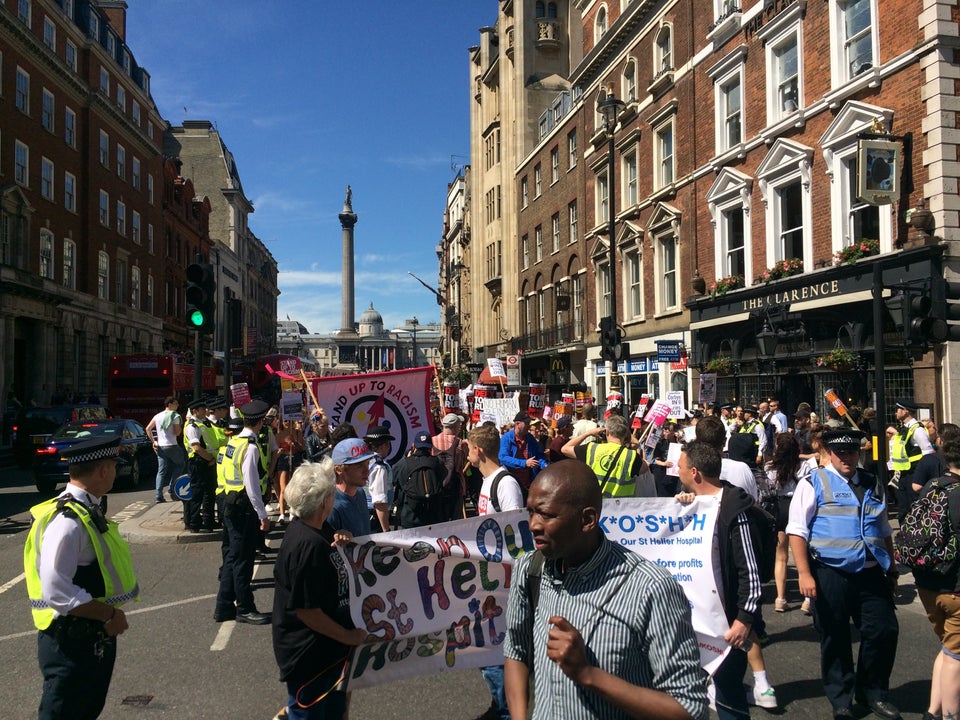 George Bowden/HuffPost UK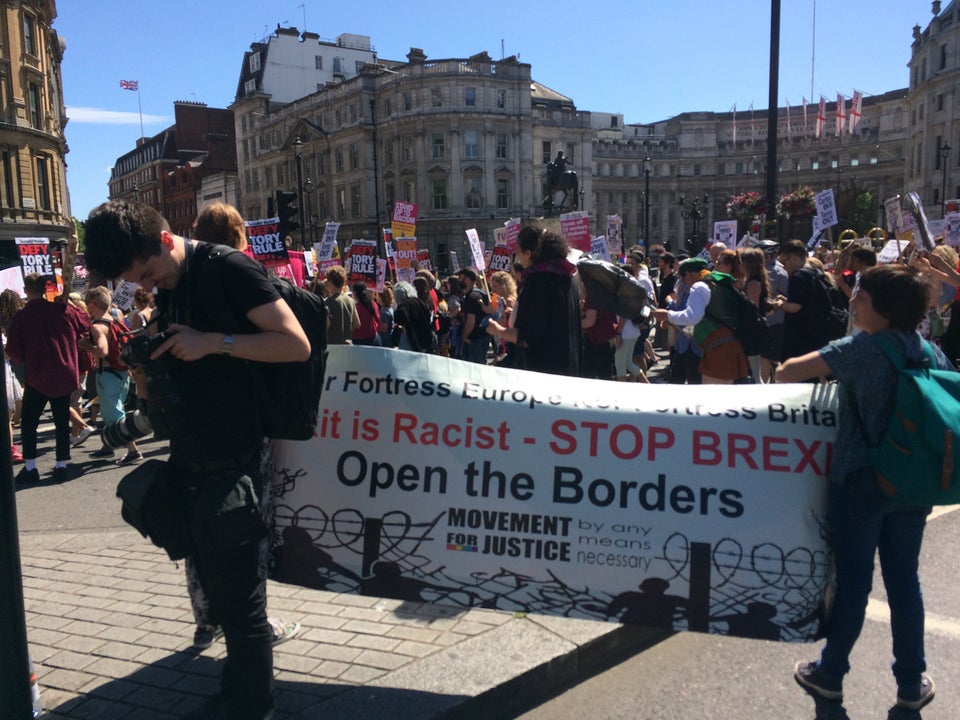 George Bowden/HuffPost UK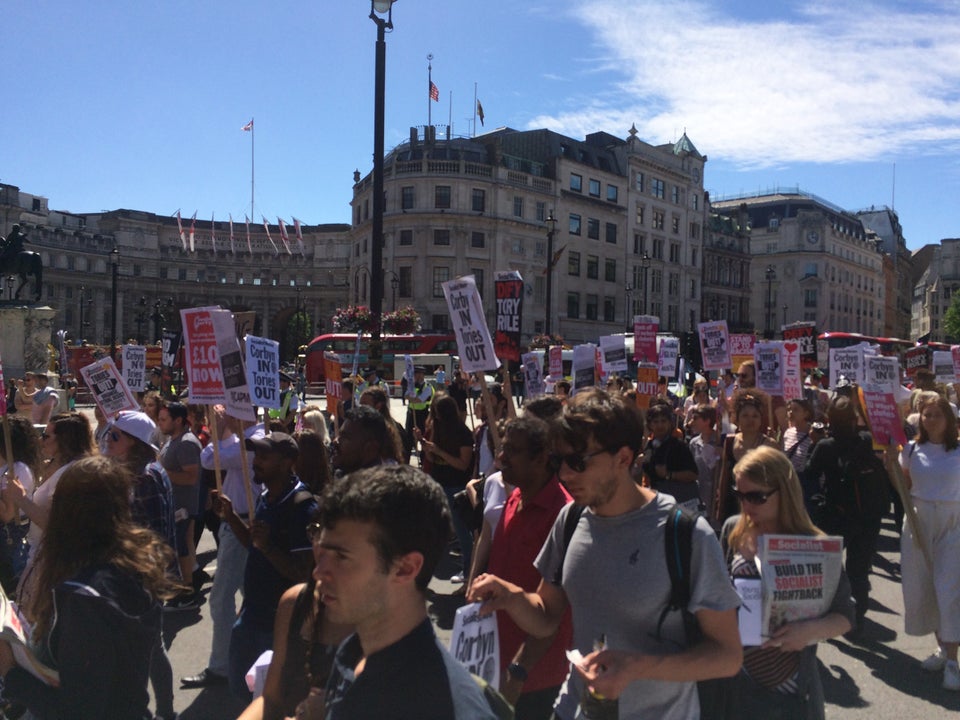 George Bowden/HuffPost UK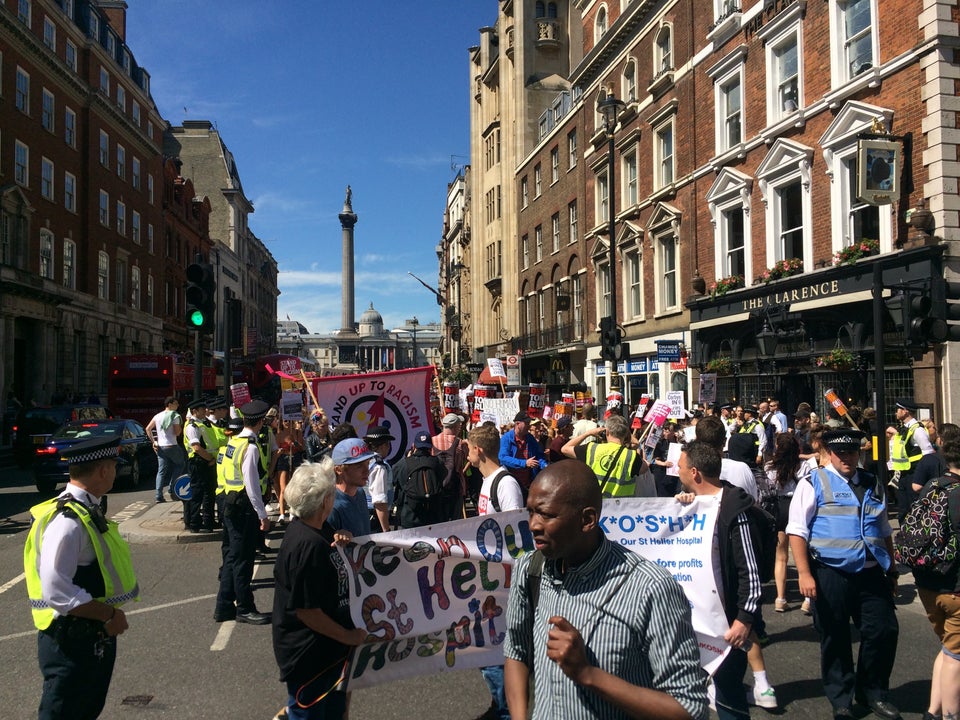 George Bowden/HuffPost UK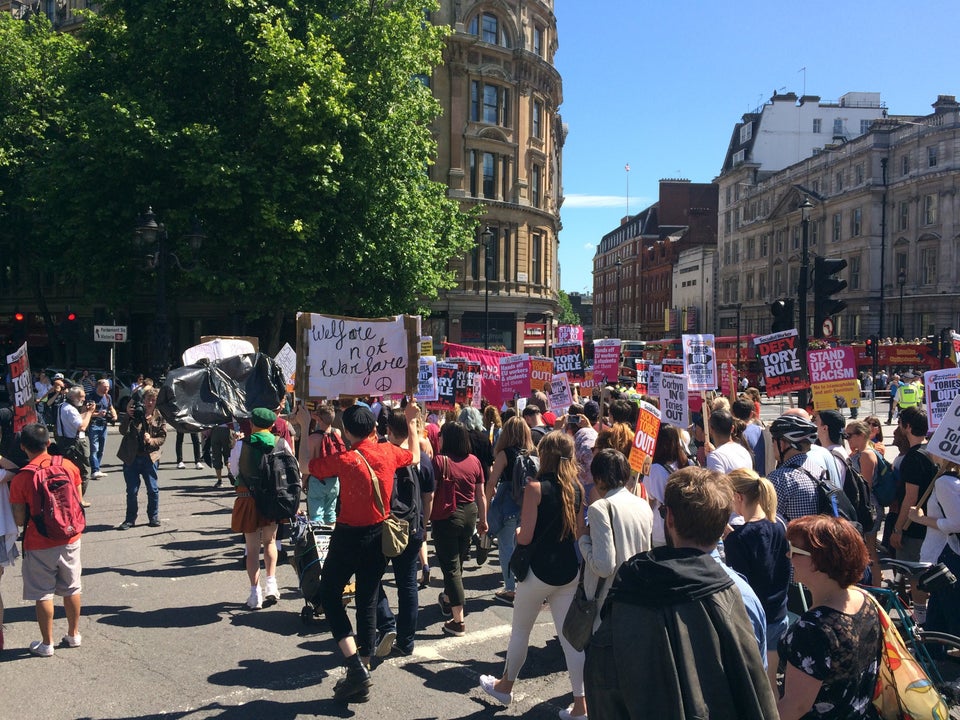 George Bowden/HuffPost UK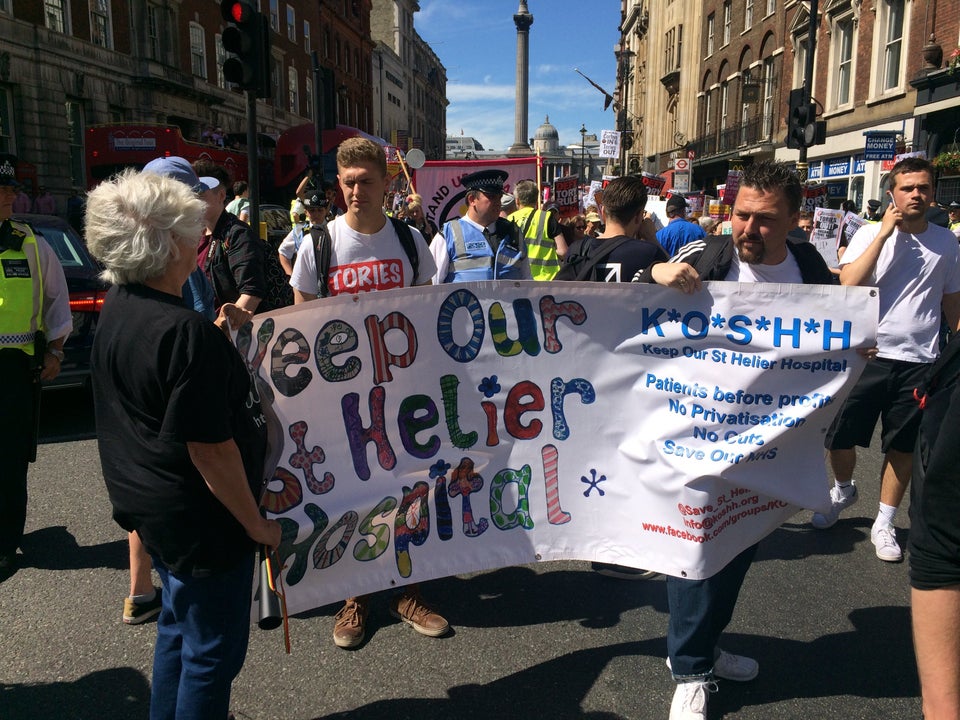 George Bowden/HuffPost UK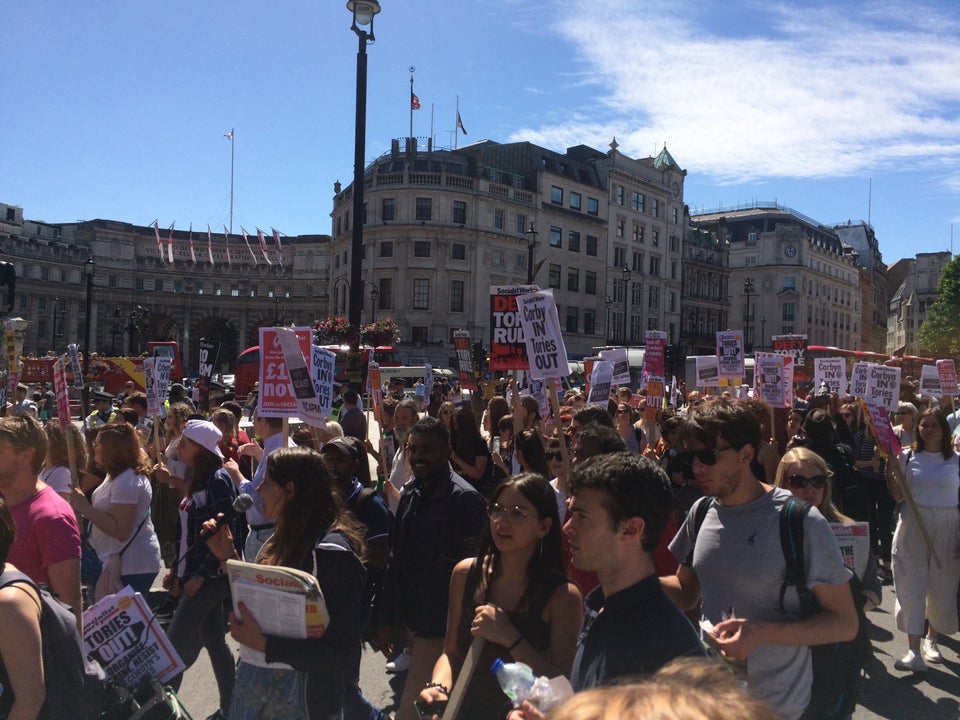 George Bowden/HuffPost UK