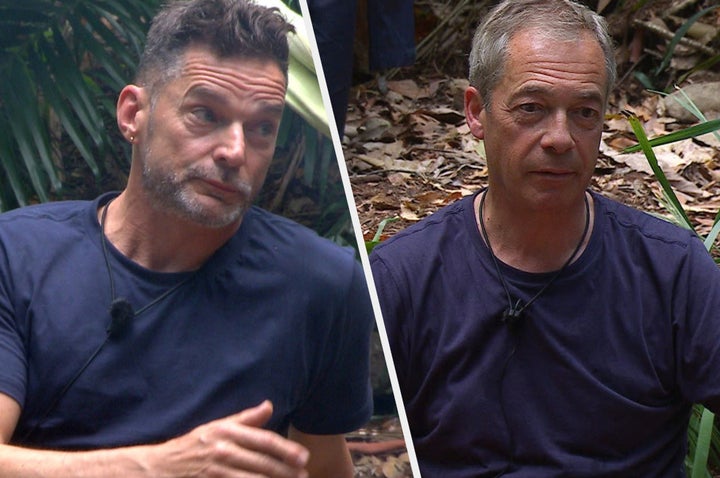 During Monday night's show, the group discussed Farage's political career, and his involvement in campaigning to get people to vote for Brexit in 2016.
Putting Farage on the spot, the First Dates star questioned: "What's the benefit of Brexit then? If you are an average person from Britain, what's the benefit?"
The former Brexit leader then insisted: "To know that we're independent, we stand on our own two feet in the world."
"The thing is, the intolerance that came because Brexit was about immigration," the French TV personality told his fellow campmate. "I remember your poster. I thought it was shameful what you did, Nigel. Shameful."
While Fred accused Farage of "demonising migrants", the former Brexit Party leader maintained: "In your view it was, but it wasn't."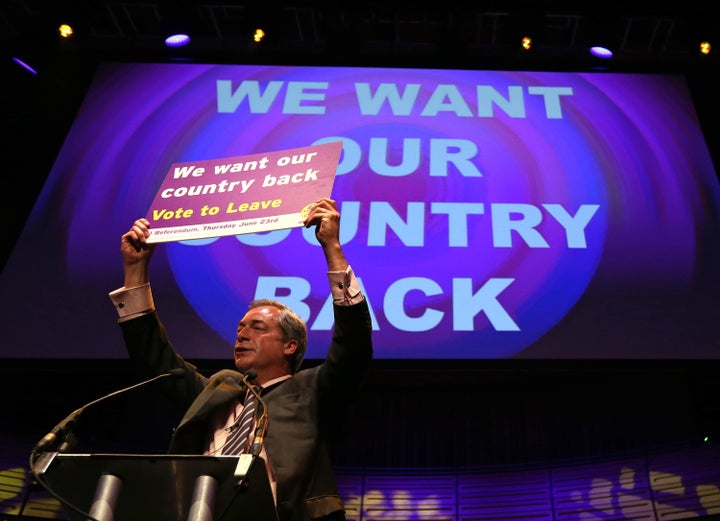 "I knew it wouldn't take long," Farage said later. "I knew politics would rear its head as indeed it did."
Fred isn't the first of the campmates to bring up Farage's role in pushing Brexit, though.
During the first episode of the series, Farage, Nella Rose and Josie Gibson faced a grueling mission when they were dropped in the middle of the desert and tasked with making it back to camp.
"It's a challenge, it's not going to be easy, but why not?" Farage said of his I'm A Celebrity stint.
"It can't be worse than Brexit!" the This Morning presenter then responded.
I'm A Celebrity continues on Tuesday night at 9pm on ITV1.